Our Vision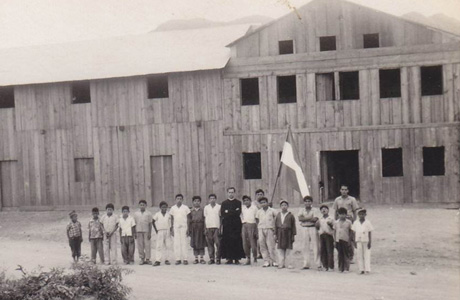 SOMOTO ORATORIO IN THE 1950s

First Oratorio founded by Father Fabretto. Pictured: Father Fabretto with a group of child beneficiaries.
Inspired by the legacy of
Padre Fabretto
, we envision a world where all children and adolescents have meaningful opportunities to grow and learn, in communities that offer access to quality education, so that they may reach their full potential.
For over 65 years, Fabretto has been building relationships in Nicaraguan communities and beyond in order to provide hope and a better future to the children and youth in need.