Night for Niños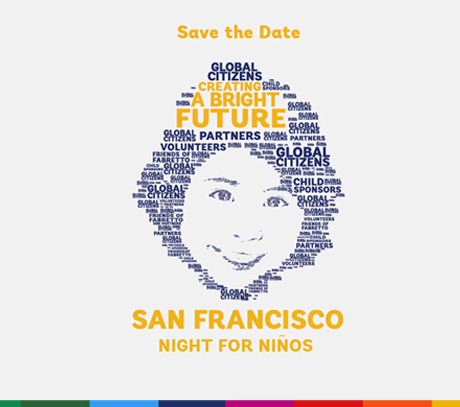 DATE
Wednesday, October 5, 2016
6:30pm
LOCATION
San Francisco
VENUE
Airbnb HQ
99 Rhode Island St.
$125 per ticket
Open Bar, Heavy Hors d'Oeuvres and Auction
Thank you, Event Sponsor
Airbnb
Fabretto 2016 Night for Niños celebrates Global Citizens who strive to eliminate the greatest injustice of our time: extreme poverty. Our tireless volunteers, teachers and staff, talented students, local communities, and generous supporters around the world — each one embodies what it means to be a Global Citizen.  Fabretto's Global Citizens are ever present and sharing in common goals to deliver education, nutrition and promise for a better future for Nicaragua's children.
Spread the word!
"I am attending Fabretto Night for Niños at Airbnb HQ in San Francisco to support children in Nicaragua"
"Never doubt that a small group of thoughtful, committed citizens can change the world; indeed, it is the only thing that ever has." – Margaret Mead