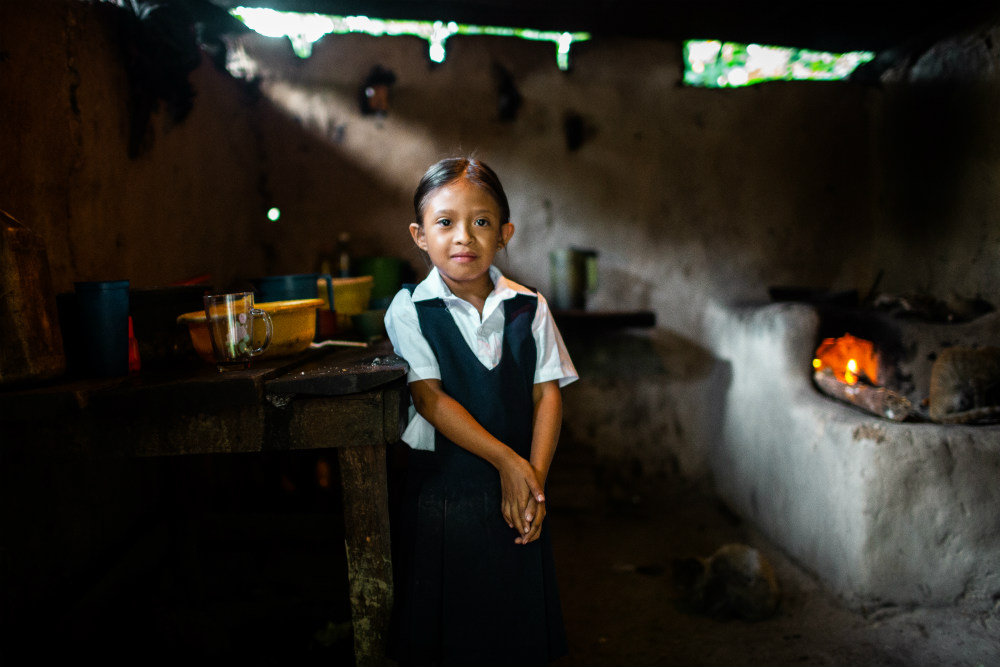 Karina's humble home built of adobe comes to life in the wee hours of dawn with the call of the rooster. Her school morning routine involves collecting water from the well, taking a quick bath, and putting on the uniform. But today's routine has changed with a great surprise. One of the hens has laid an egg that will be shared among all family members for breakfast.
The 7-year-old from San José de Cusmapa, Nicaragua is in first grade. She likes to count from 1 to 10, practice the vowels and make small drawings in her worn out notebook. Although she is small framed and fragile, she is clever and filled with insightful comments. The smile on her face reveals how excited she is to attend one more day of school.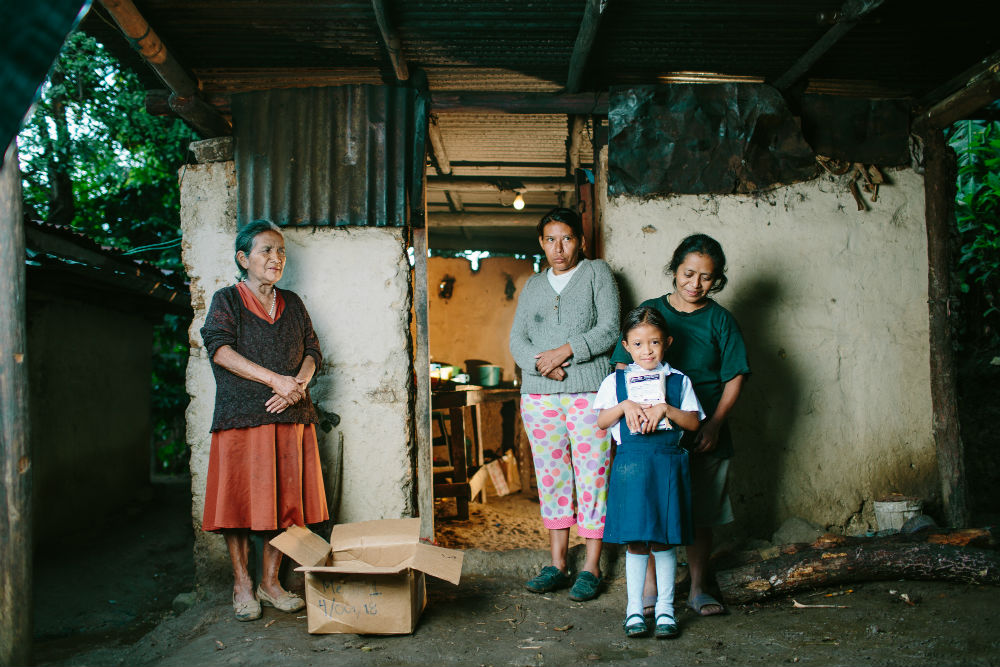 Karina's life has not been easy. During her early years, she suffered constant falls and it was difficult for her to walk and hold her head up properly. In 2016, during a medical assessment at the Fabretto Education Center in Cusmapa, the child was diagnosed with anemia and bone deficiency. Since then, Karina has come a long way thanks to the support from her family and Fabretto's nutrition program.
Karina's mother, Juana María, has suffered from mental disorders most of her life, which is why Karina is under the care of her aunt, Luz Marina, and her grandmother, Rosa. Her father, who died in 2016, was originally from Managua and was orphaned at an early age. A Salesian priest, Rafael María Fabretto, took him in, brought him to San José de Cusmapa and named him "Francisco Fabretto". For this reason, Karina also carries the last name of the Italian priest, who one day came to Nicaragua to provide shelter, food, and education to disadvantaged children. "It's as if this child were Father Fabretto's granddaughter!" comments Rosa with joy.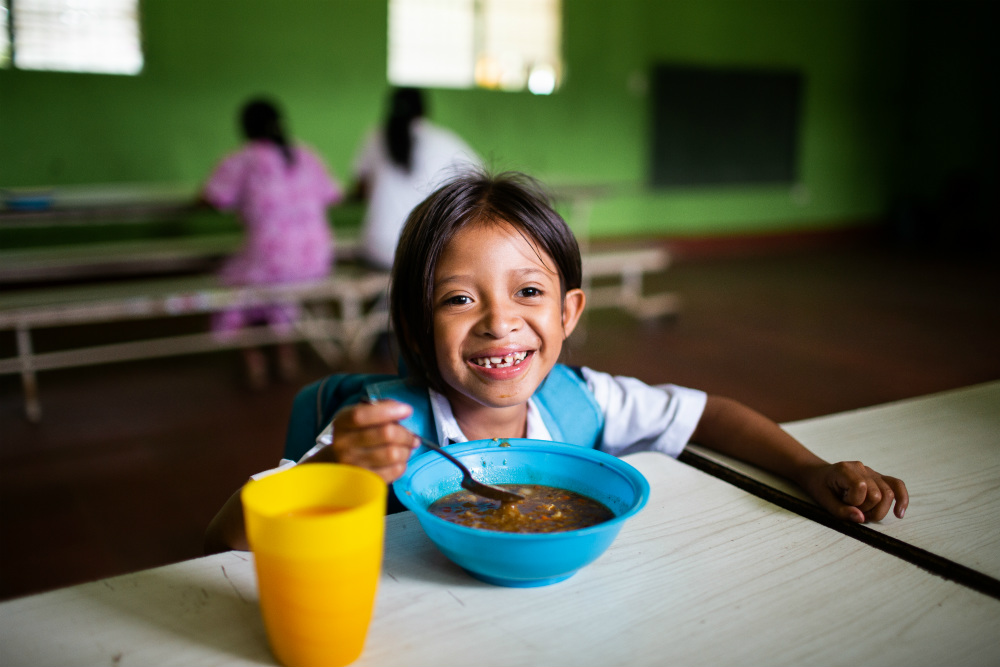 Each morning her aunt, Luz Marina, helps Karina get ready for school. After finishing her morning classes, Karina goes to Fabretto's Education Center where she benefits from enrichment education, as well a balanced school meals, all of which has helped her improve her health and academic performance. Additionally, thanks to a strategic alliance between Fabretto and Feed My Starving Children (FMSC), Karina receives monthly food packages filled with nutrients and vitamins. "My favorite foods are beef, potatoes, and soup," says Karina.
Fabretto's support in Karina's life is a beacon of hope for the whole family, who live on less than $1 per day. Karina's modest home has suffered the ravages of the rainy season, and according to her grandmother, Rosa, they have had to relocate Karina's bed because the water seeps through the roof. They have been able to subsist thanks to the support they receive from Fabretto, and on the few housekeeping job opportunities in the small town of Cusmapa.
Even in the midst of poverty and family challenges, Karina is full of aspirations and hope. Her biggest wish is to finish elementary school, graduate from high school, and in her words: "wear a very long gown." Her family hopes one day to see Karina become a successful professional and thus break the cycle of poverty in which they live. Through quality education and nutrition, Karina is on her way to seeing her dreams come true.
This holiday season, you can make miracles happen in the lives of children like Karina. Please consider donating towards Fabretto education programs to help make their wishes come true.