The Estelí
Education Center
History
Estelí, Nicaragua's third-largest city, is famous for its cigars. But while its numerous factories generate local jobs, hardship remains rampant: one in four residents live in extreme poverty.
Our story here began in 1977, when Father Fabretto established the María Auxiliadora Center. For him, it was a perfect solution: He could provide much-needed aid to locals while resting on the long journeys to Cusmapa and other remote communities.
Since then, our center has grown from a 100-student boarding school to a full-service educational hub, offering after-school classes, nutrition, and community programs to over 450 students and their families.
The La Cruz School
Beyond Estelí—and next to its municipal dump—lies the community of La Cruz. Since its establishment in 1951, its roughly 150 residents have combed through garbage for a living, seeking scraps to sell or repurpose at home.
Alongside the nonprofit buildOn, we were able to construct and open a primary school for La Cruz's children. In the mornings, students attend classes offered by Nicaragua's Ministry of Education (MINED); the afternoons are dedicated to school lunches and enrichment activities.
What's more: Most pupils enrolled at the La Cruz school are Fabretto-sponsored, giving them a better chance to stay in school, reach their full potential, and finally break the cycle of poverty.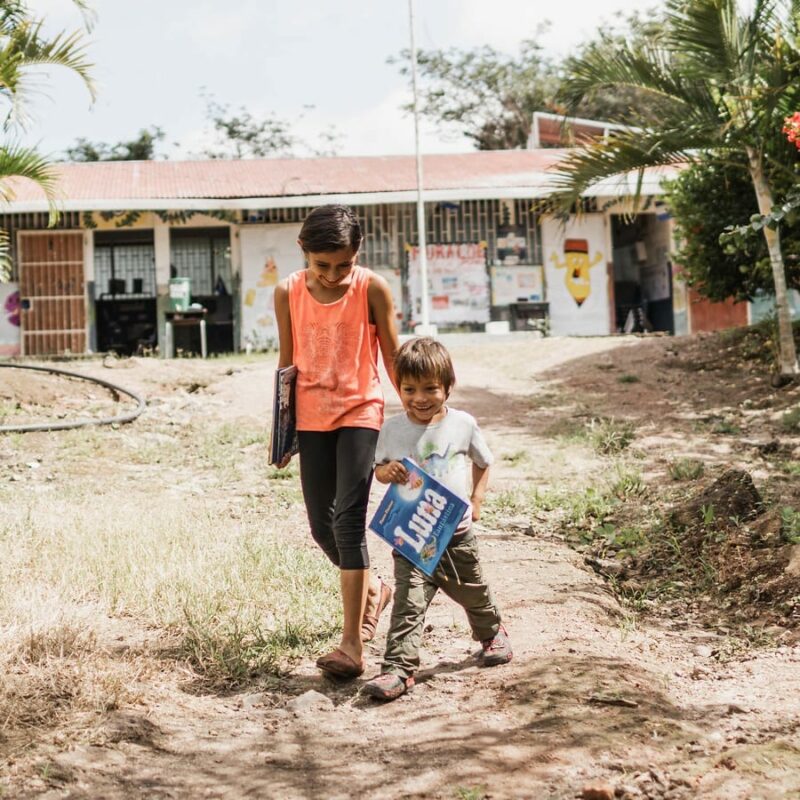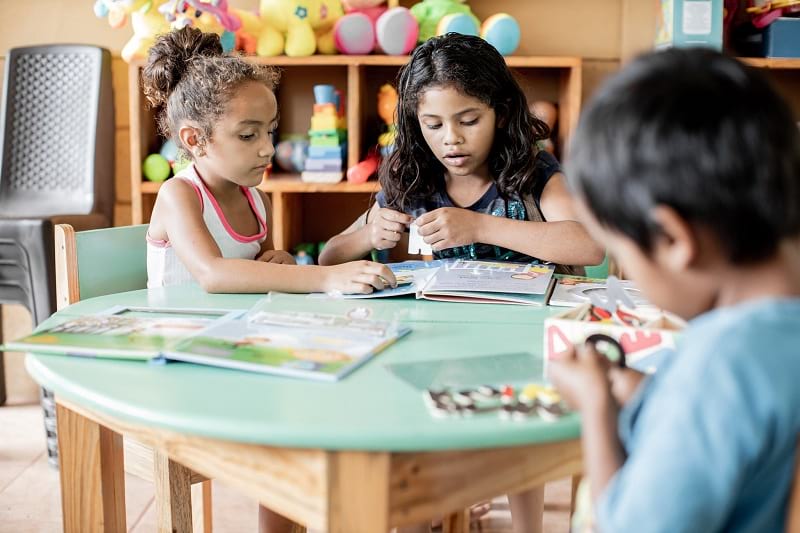 Open Learning
In 2014, teachers from the Estelí center, other Fabretto locations, and MINED traveled to San José de Cusmapa for a three-day workshop on an exciting teaching style. Led by Verena Chavanne and volunteers from Austrian development organization ICEP, they explored Open Learning methodologies and how to apply them in their own classrooms.
This methodology eliminates the need for expensive textbooks: By creating resources from recycled materials and encouraging students to take responsibility for their own education, teachers can help their kids make tangible progress. In Estelí, each preschool and primary teacher at our center applies Open Learning principles in their daily classes.
Other
Initiatives
The María Auxiliadora Center also provides the following facilities and services:
A computer lab, a library, and a garden
Food security and nutrition initiatives
Early and primary education programs
Vocational education program
Parent and teacher training
Community development