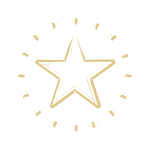 After experiencing some of the darkest times in Fabretto's history, we have entered a new phase in which we are partnering with non-profit organizations in Central America to strengthen education programs, provide technical assistance, and build local capacity to improve the lives of children and youth.
Our new partnership model allows Fabretto to expand the reach of our programs, first in Honduras in 2022 and soon in Guatemala starting in 2023. Guided by the legacy of our founder, Padre Fabretto, we continue to work under the same fundamental mission: to educate and empower underserved children, youth, and their families to enable them to improve their livelihoods and their communities.
Our true north is clear and the Fabretto Family is not only alive, but also expanding.
Make history with us in this new chapter.
Follow the star.