English Access Microscholarship Program – Teachers
Applications Open!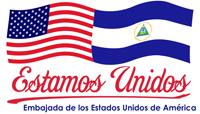 The English Access Microscholarship Program will provide English language instruction to 220 high school students (ages 13 -16) from economically disadvantaged families in Nicaragua.  The program will target students who have excelled academically yet have limited opportunities to study English within their communities.  The program will serve the cities of Jalapa, Jinotepe, Leon, Managua, Matagalpa, Nueva Guinea, and Ocotal.  The program is implemented by Fabretto and financed by the U.S. Embassy in Nicaragua.
This program will give teachers the opportunity to be part of a committed and professional team. Teachers will learn and share best practices in English teaching and grow professionally. Also, this experience will strengthen their opportunities to participate successfully in their community's socio-economic development and also apply for future U.S. educational and exchange programs.  In addition, the participants will become familiar with many aspects of U.S. culture and thus develop a deeper understanding of current issues in U.S. society.
ELIGIBILITY REQUIREMENTS
English Teaching Degree or related field
At least 3 years of experience teaching English as a Foreign or Second Language
Advanced proficiency of English
Completed application with a statement of purpose
SELECTION PROCESS:  Participants will be selected through an open, merit-based competition. Top candidates will be interviewed by the Access Coordinator for final selection. Incomplete applications will not be considered.
Complete Application Includes:

Application
Curriculum Vitae (in English)
One-page essay discussing why you want to teach in the Access Program (in English)
2 Letters of Recommendation from individuals who can evaluate your work (for example: a former employer or colleague; a family member may not write the recommendation)
Please send your application to: [email protected] and copy [email protected]
APPLICATION DEADLINE: November 15, 2016.
For further information, please contact Efren Miranda at 89887029 (Movistar) or at 22668772 ext. 111 – [email protected] / [email protected]
CLICK TO DOWNLOAD THE APPLICATION
If you are an student interested in applying for an Access Scholarship, click here.