In 2020, when the pandemic spread through Nicaragua and traditional schooling had to pivot from face-to-face to virtual, Elvin López, a teacher at Fabretto's Domingo Savio Education Center in San Isidro de Bolas, saw challenges, but also opportunities.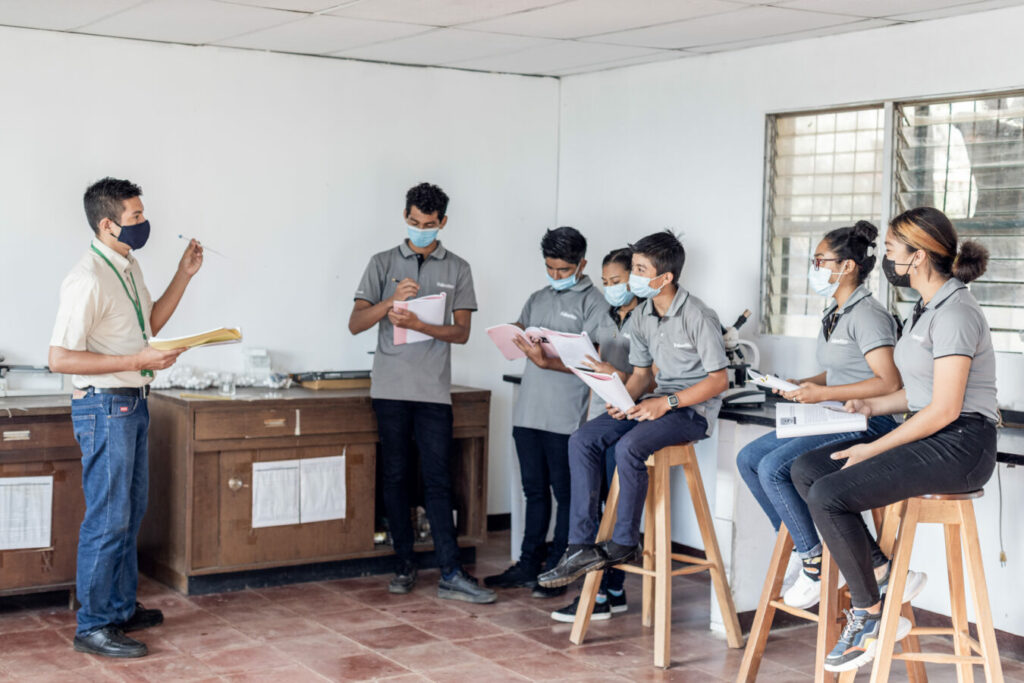 Amid COVID-19 fears, engaging in the use of new technologies was Elvin's priority, something that paid off, as his students' retention rate was among the highest. Now that they have returned to face-to-face classes, they have experience with both traditional and digital tools for learning.
Reimagining education is possible
For Elvin, leaving the classroom for a while was a challenge. "We weren't 100% ready to handle technology, neither teachers nor students, mastering a digital platform was something new for all of us," he says.
However, far from being frustrated, he got down to work. So did Fabretto, who provided equipment to students who did not have access to a computer, tablet, or cell phone, and trained teachers in new technologies. Elvin would often spend up to two hours preparing classes in virtual environments.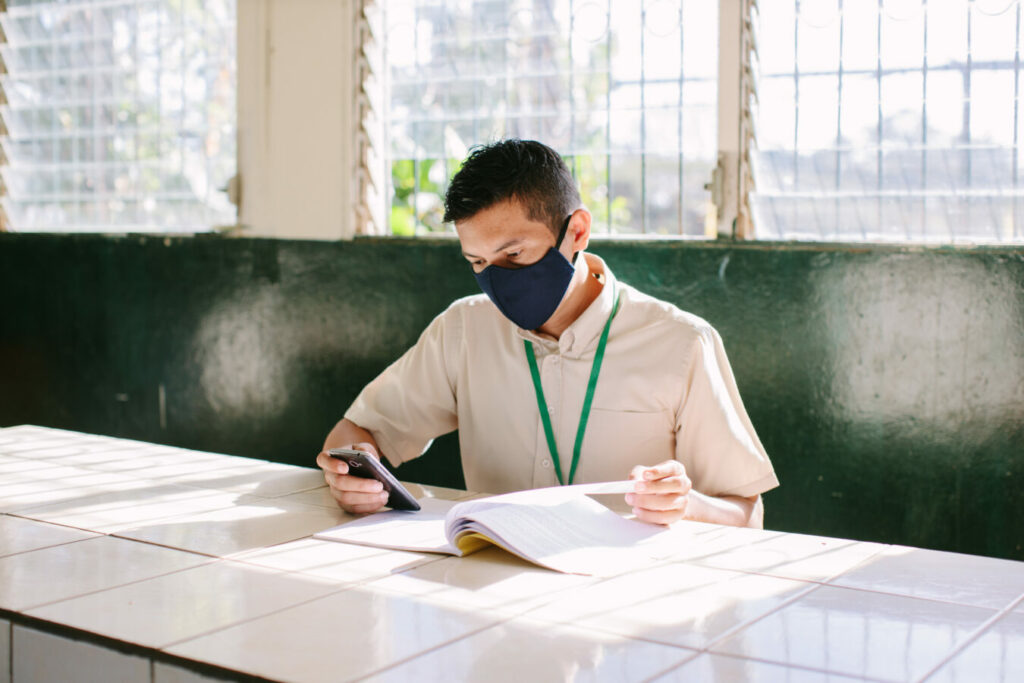 Everything was taught step by step and they began with the simplest solution: holding virtual encounters by WhatsApp. Elvin divided his group into three; on the same day, he attended all the groups and if someone did not understand, he took the time to explain to them so that all the students would be on the same page. In order to ensure participation, Elvin would ask his students to send audio messages with comments and questions about the class. 
Eventually, both teachers and students learned how to use Google platforms for tests and exams and others like Classroom and Educaplay for homework. Access to these platforms meant that Elvin could host teaching guides, videos, and other digital materials for his students in a single place.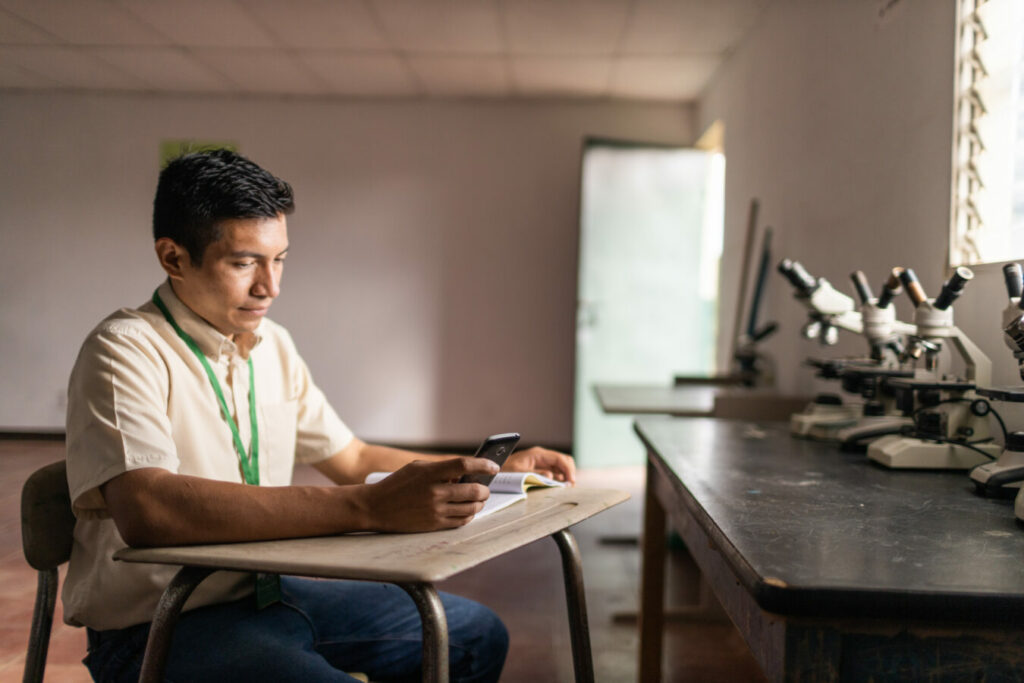 "Now I know how the platforms work for students too," says Elvin. The experience also motivated him to take a course on educational strategies in virtual environments. Now that he is back with his students in the classroom, he knows that challenges can become real opportunities. With your support, the best education can reach our education centers, one student at a time.