12-1-21 | Volunteers
An Outpouring of Love for the Children of La Cruz
In 2013, José Manuel first learned about the possibility of volunteering in Nicaragua through a co-worker's testimony. Without thinking much about it, and at the age of 53, he decided to leave Spain and make the first of the three trips that would mark his life as a Fabretto volunteer and create a special connection with the children of La Cruz.
"I first visited La Cruz and its reality leaves you in shock." No matter the distance, José Manuel has been donating for the past five years to host an end-of-the-year celebration at the San Francisco de Asís school, attended by the children of this small community located next to the municipal garbage dump of Estelí. This year, José Manuel's friends, community volunteers, and families who are long-time supporters Fabretto, joined him in turning this activity into one of the largest and most beautiful activities for the children of La Cruz.
The smiles, face painting, and songs were in charge of the social circus "Colectivo Nido de Las Artes" and the entire team of the Calmécac TLáloc musical group. The children had the opportunity to get up close and personal with the instruments and learn to play marimba, flute, and even the trumpet.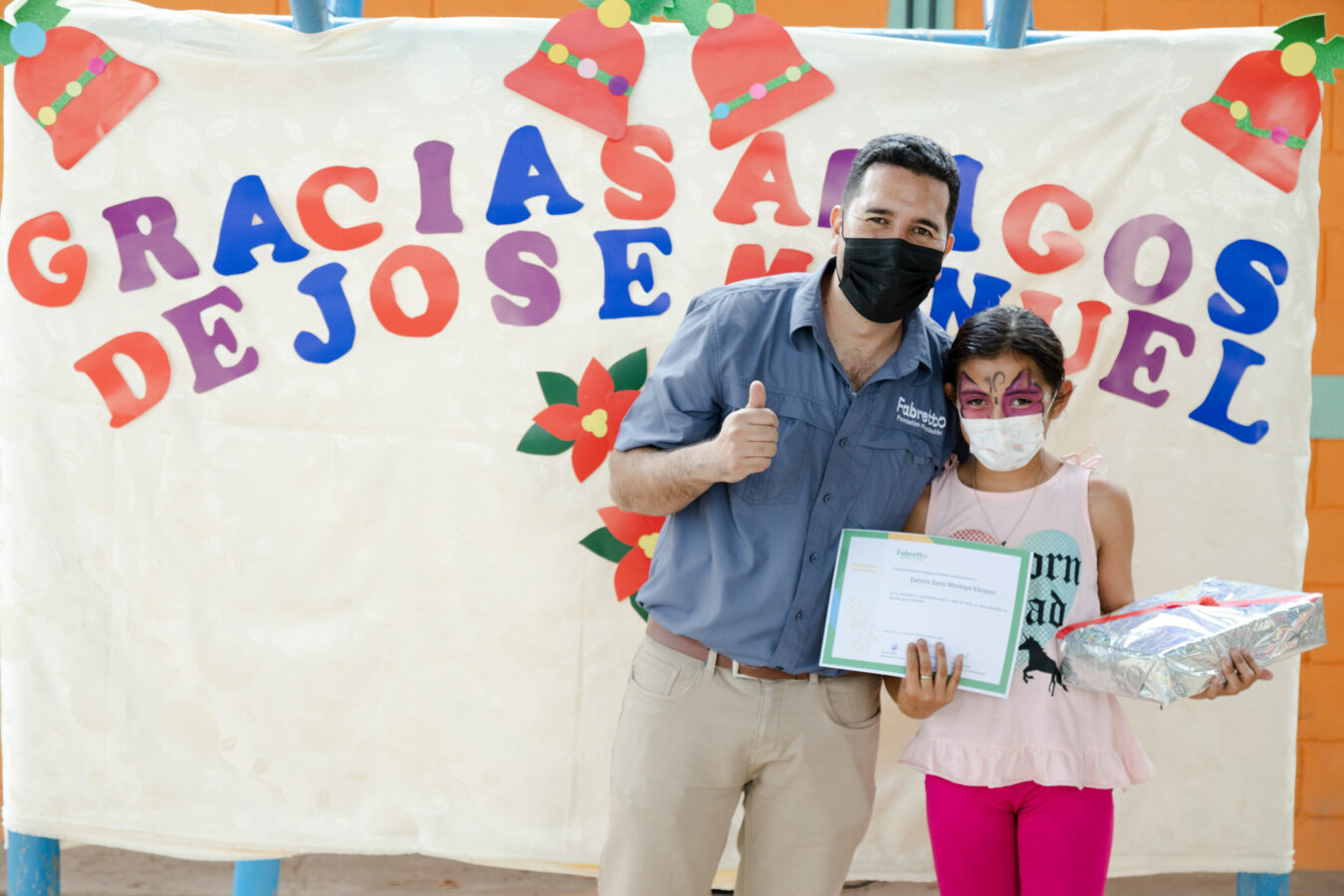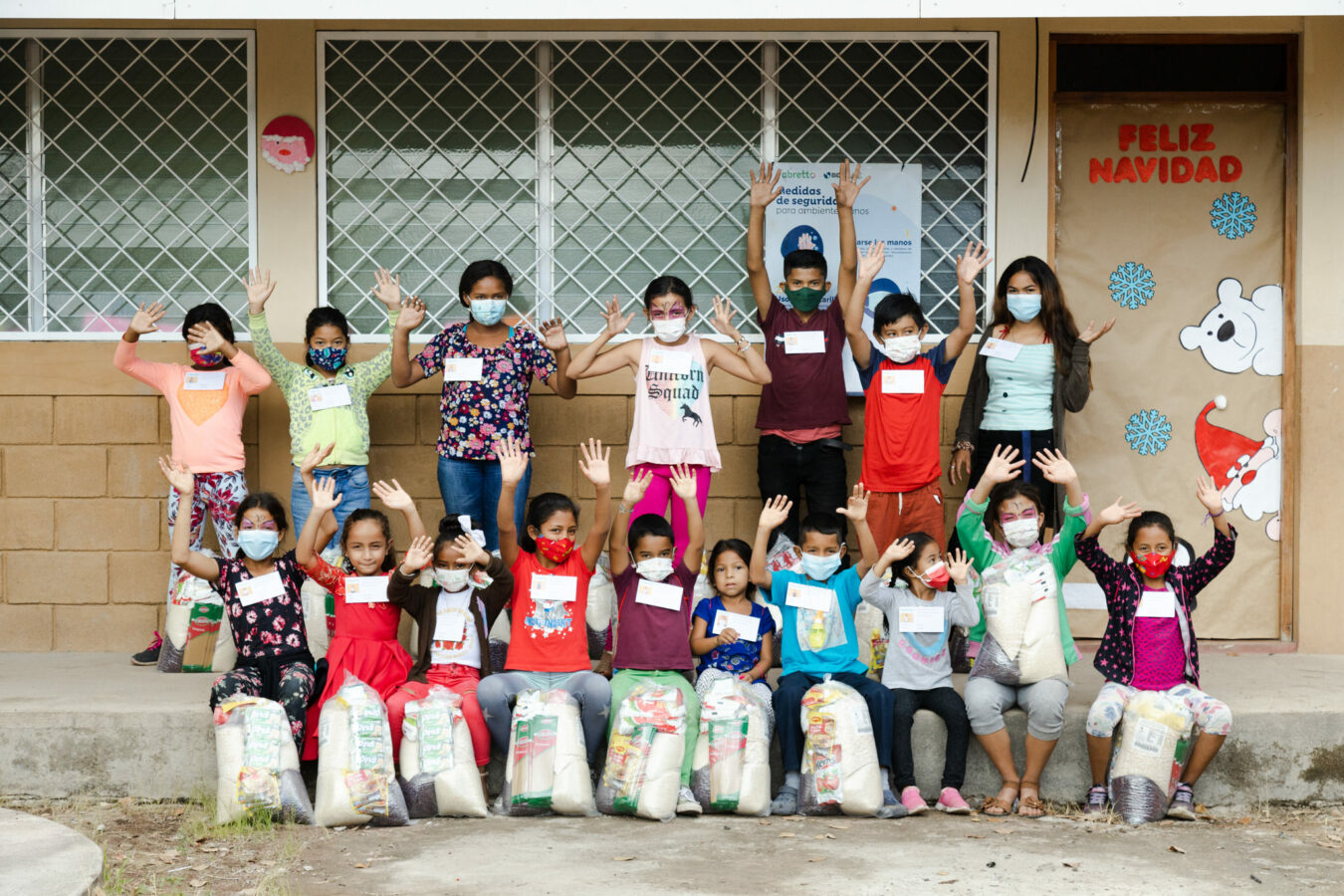 In the middle of the celebration, the children with the best grades received a certificate of academic excellence and a gift for the effort they have dedicated to their studies in the middle of one more year of the pandemic. And with the special support of the Cellini family, a food package was delivered to the children of the families most in need in the community.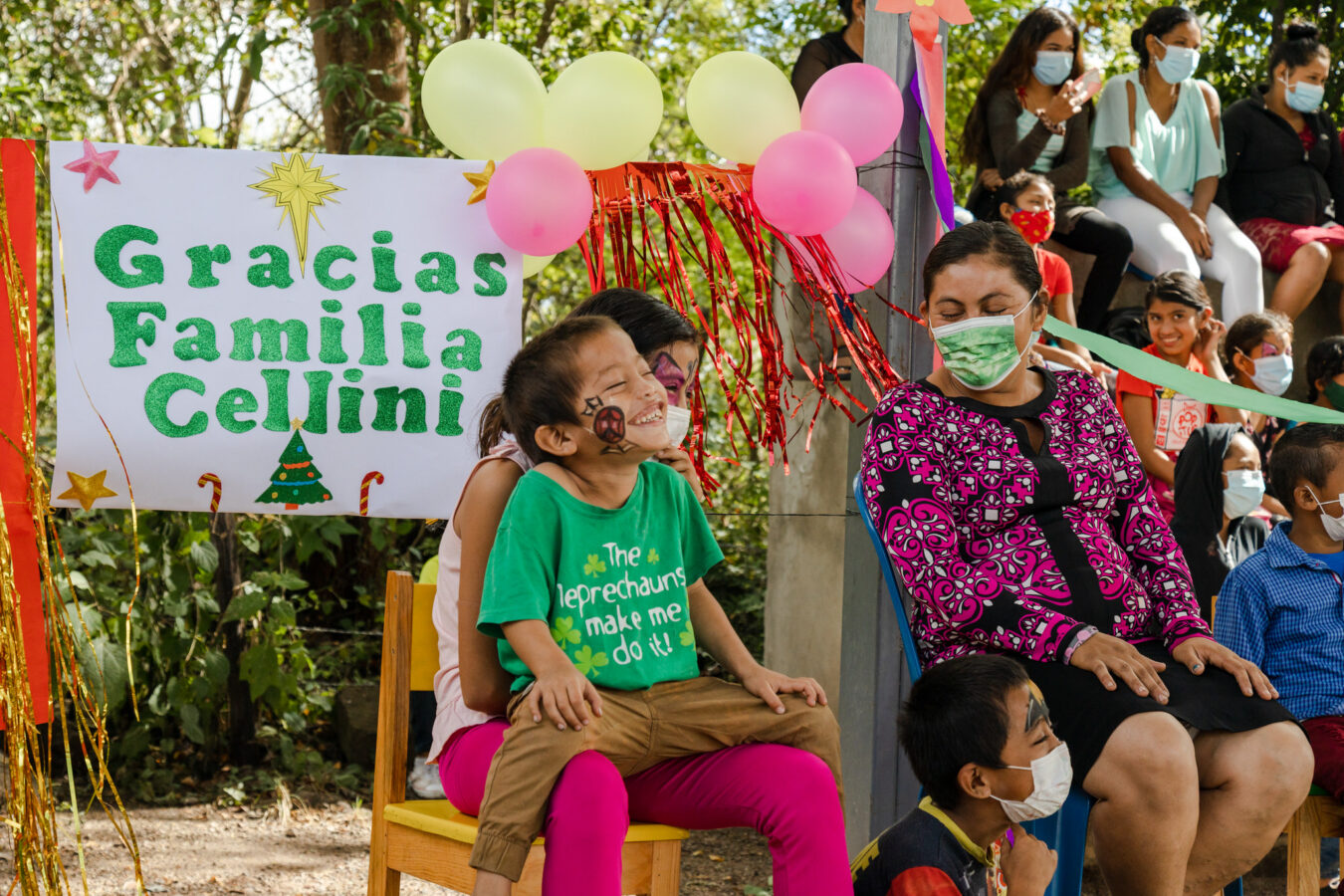 Thank you, volunteers, José Manuel, and friends, for bringing an outpouring of joy and love to the small community of La Cruz this year.