My name is Bob Johnson from Fort Myers, Florida. In 2003, I was looking for a focus for mission efforts for my church in Ohio as I was going to retire soon. I discovered that Nicaragua was the second poorest country in the Western Hemisphere. A friend's daughter had recently been on a trip to help an educational group in Nicaragua called Fabretto. Working in R&D for Procter & Gamble, I conducted some handwashing research at the Fabretto Centers and this began my almost 20-year connection with La Familia Padre Fabretto. My wife Kathy and I had been to Romania doing similar work after the fall of the Soviet Union but their poverty paled in comparison to what I saw in Nicaragua. I thought whatever effort my church teams could make had a real chance to impact lives in Nicaragua. And Fabretto's focus on helping educate elementary-age children made sense to me as a long-term investment in their success and the success of Nicaragua.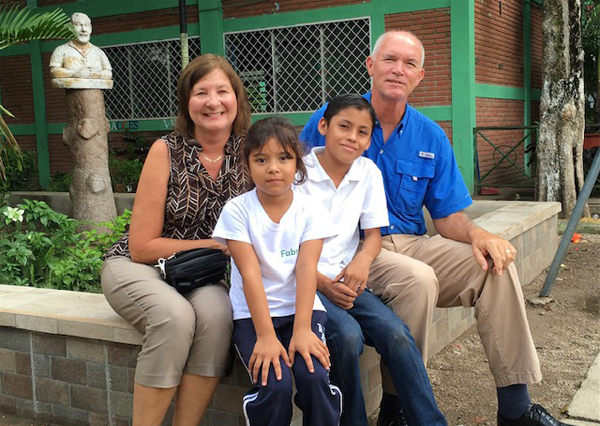 For several years, we, like most of the work teams who visited San Jose de Cusmapa, traveled long bumpy roads in the back of pickups to reach this remote village. However, several years later our teams focused on the Fabretto Center in Esteli, where few teams had served. We led a variety of church teams doing eye care, health care, bible schools, and construction projects. We were able to help purchase land for the expansion of the Center but Fabretto needed more funding to be able to expand. Somehow, the idea of sponsoring children came up. I had seen other efforts that showed you a picture of a child, but with Fabretto, sponsors could actually visit the child they sponsor and often meet their family. 
We offered to sponsor a child and visited their home in Esteli, basically wood scraps and sheets of plastic with a roof built between two existing homes. Food was cooked on a wood fire with smoke collecting in the home under the roof. By sponsoring this child, we guaranteed a space in the Fabretto program to encourage them to stay in school and benefit from the education and nutrition programs at the Fabretto Center.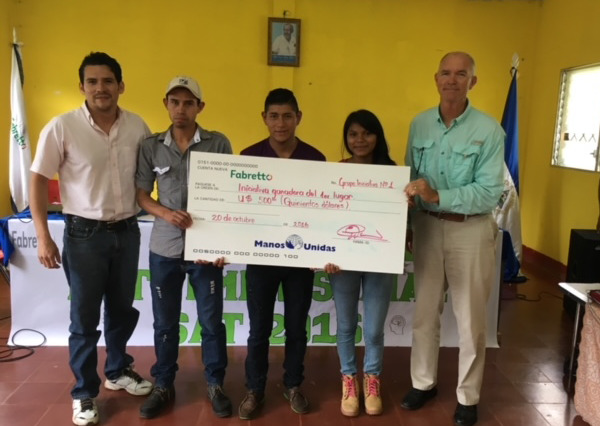 After retiring to Florida, I led about 2 teams per year to Esteli and on one visit, was introduced to the area called "La Cruz," the dump outside Esteli where an entire community lived off what they could find in the dump. The conditions around the dump where these families with children lived was hard to fathom.  We asked the leaders at Fabretto if there was any way to make Fabretto programs available to these children. Octavio, a staff person from Fabretto, asked us if our church could sponsor at least half of the 30 or so children. Fabretto would find a way to transport them or something. Our church of 2 campuses were challenged and came through, sponsoring all the children! Somehow through God's Providence Fabretto was able to get a school built in the La Cruz community, bringing both regular school and Fabretto programs to these children! Recently, the first 2 youth from La Cruz were able to attend college!
Child sponsorship at Fabretto has been extremely rewarding over the years. Although there have been changes in who we sponsor, it's been great to see each one of them advance in their education thanks to Fabretto. We and many others have seen first hand how Fabretto benefits the lives of children in need all across Nicaragua. I would encourage anyone to become a sponsor for children in Nicaragua to give them the chance to benefit from Fabretto programs. You will be able to have personal contact via letters, photos, and might even be able to visit them in the future!