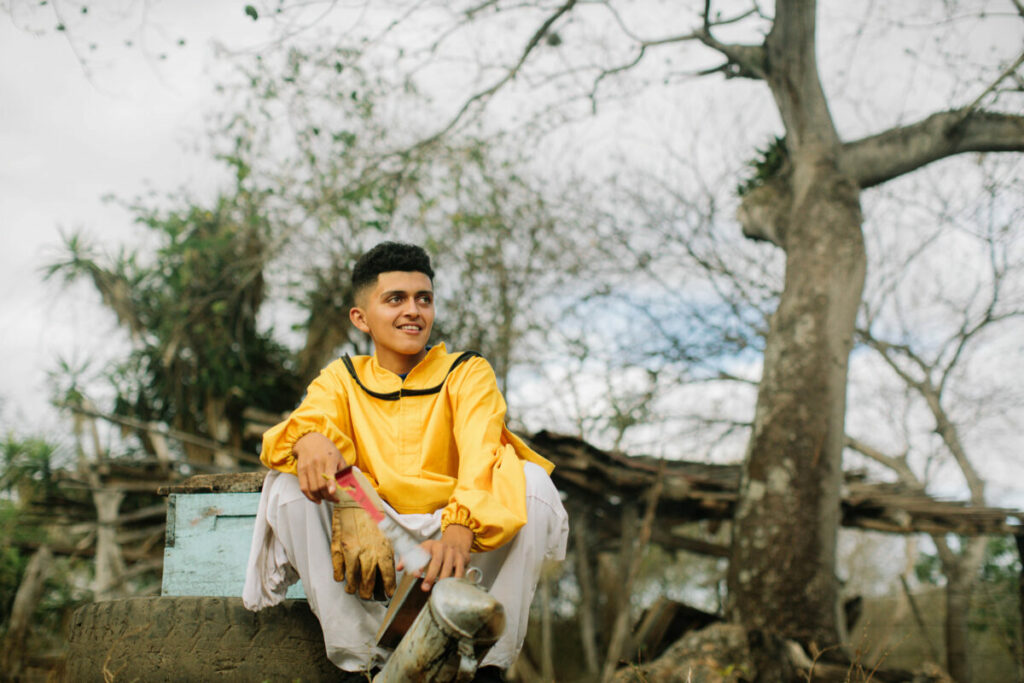 Francisco, a 16-year-old 5th year SAT student, is a natural entrepreneur. He produces honey as golden as the color of his eyes and dreams of being the best beekeeper in his community. He also has a chicken farm and hopes to produce enough meat for future ventures. In 2020, when he moved from in-person classes to digital education, he was unexpectedly taken out of his comfort zone but he stood out as he adapted and is now an expert in digital tools.
"We had quite a few classes online. I already knew a little bit about technology, so the switch was not too difficult", comments Francisco.
Thanks to his SAT tutor, Yossy, he learned about the Entrepreneurial Challenge, which was open to all SAT students in the area and aimed to promote entrepreneurship among students and their families. As Francisco already knew about beekeeping, he did not hesitate to present a business initiative focused
on honey.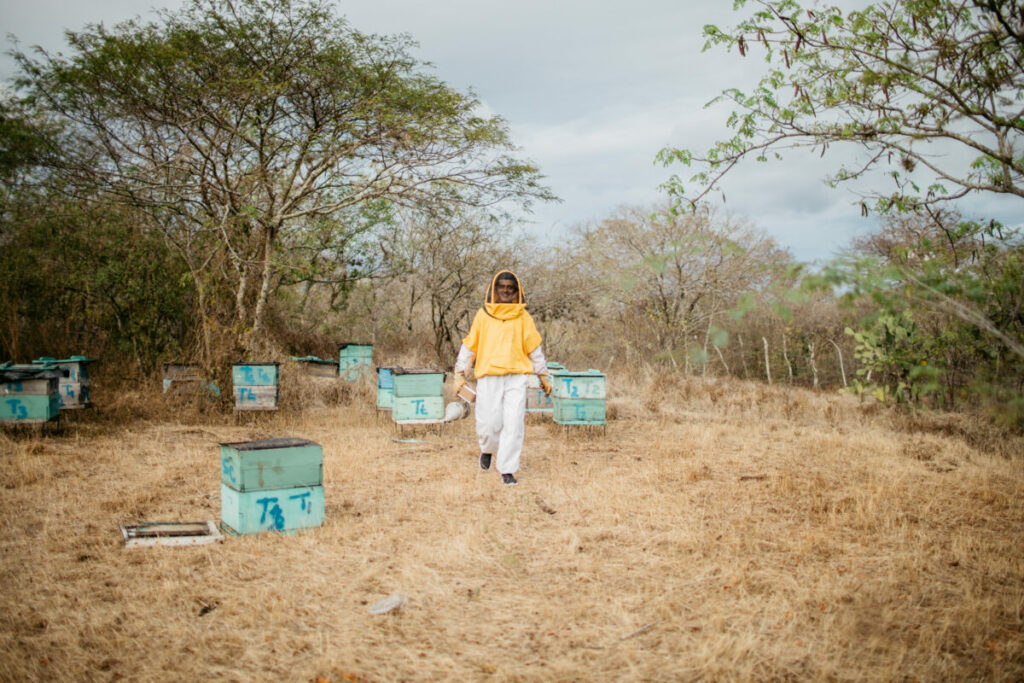 His project, Manjares de la Naturaleza (Delicacies of Nature), achieved second place in the challenge. Along with the recognition, he was granted $250, with which he bought a hive, a protective suit, and tools to start the production and marketing of honey together with his aunt, who mentored him throughout the project, and his teacher, Yossy.
Through his hard work and the support of his family, Francisco now has not one but six hives. His goal for the upcoming year is to have 30 hives and to harvest 15 barrels of honey. Additionally, Francisco hopes
to develop a beekeeping tour, use his chickens to provide food service to tourists, and in the long term, he plans to study agroecology. His imagination for entrepreneurship truly has no limits.