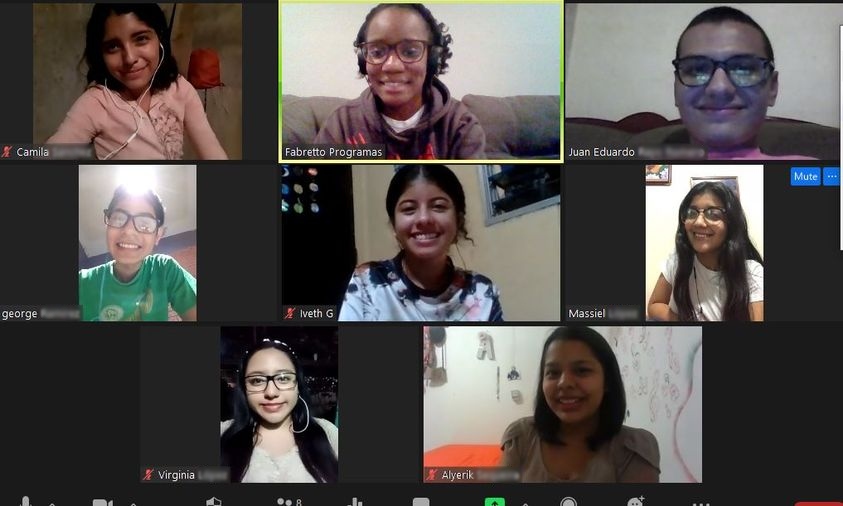 So you graduated from the 2-year intensive English language program, Access, sponsored by the US Embassy in Nicaragua. But what comes next? How do you take that new skill and transfer it to the world of work? These are the questions that Tiffany Garcia sought to answer for a group 8 Fabretto students in Nicaragua.
Tiffany was selected by the US State Department for a Virtual English Language Fellowship to support alumni of the English Access Program. She has a masters in TESOL (Teaching English as a Second Language) from Alliant International University and has taught adolescents and adults in the US, Mexico, Spain, Senegal, and now Nicaragua, for the past 10 years.
Throughout 2020 Tiffany connected from Washington DC, while Alyerik, Camila, Christopher, George, Juan, Massiel, Sonia, and Virginia connected from Nicaragua to participate in Tiffany´s virtual course on job readiness skills, the first online training for most of the students. The course was given through Zoom, a platform that was new to the students but one that soon became essential to their growth amid the COVID-19 pandemic. Some of the lessons included how to prepare for a job interview, how to create a resume, how to leave a professional voicemail message, among other topics.
In the words of one the students: