2-1-21 | Partnerships
LOTO Scholarships: The Best Opportunity to Change Lives
Salvador and Isabel have two things in common: they are siblings and grantees of the LOTO scholarship program, which, since 2018,  has benefitted students of the Rural Education Program (SAT) of the Domingo Savio education center located in San Isidro de Bolas.
In 2021, LOTO awarded scholarships to an additional 12 students, for a total of 36 students. Among those beneficiaries are Salvador and Isabel, who are in the second and third year of high school, respectively. They are both grateful for the unique opportunity they have been given to finish their studies, which also takes a weight off their mother, who works tirelessly to provide for the family.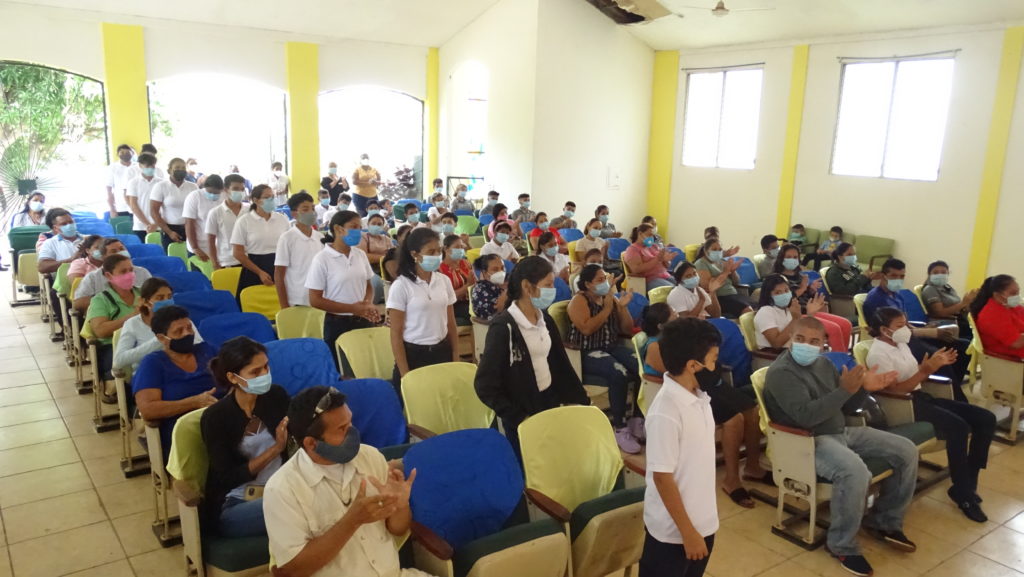 While their mother is at work, it is their aunt María Esperanza who, despite a disability that makes it difficult for her to walk, accompanies them in all the school's activities. The siblings also support each other with their school work. They have to coordinate their calendars, as there is only one phone at home and, due to the COVID-19 pandemic, classes now alternate between virtual and face-to-face. 
"Even though she works tirelessly, their mother is always on top of their schoolwork and helps them whenever she can. We are very grateful for the scholarships and the support they give to the children," says María Esperanza.
The siblings, too, are deeply grateful. Isabel says that the scholarship is of great help. Her way of rewarding her mother's effort and the support of her aunt and LOTO is to get good grades, with which she hopes to apply to medical school after she graduates from high school. Salvador is not far behind; the scholarship is already changing his life and his family's because he is preparing to become an excellent professional and his mother has fewer expenses.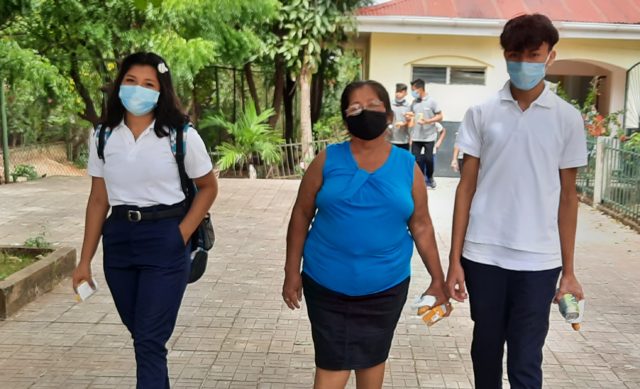 And it is precisely this opportunity to change lives through education that Loto is pursuing, says Claudia Gutiérrez, Manager of Corporate Affairs of the company.
"Our commitment to partnering with you is strong, which is why we have expanded our scholarship program. We believe that education opens up many opportunities, and that is something of which we must not lose sight," said Claudia during the welcoming event for the 12 new beneficiaries of the scholarship program.
The event brought together parents, center teachers and staff, and all the scholarship program student beneficiaries. Claudia took the opportunity to remind them that the only commitment they ask of the students and their tutors is that they focus on their studies and maintain a high academic performance to have access to better opportunities through education.