Vilma left Nicaragua for the US at the young age of 9. About a year ago, she decided to go back to her roots by sponsoring a child in Nicaragua through Fabretto. But her connection to Fabretto extends much further than her Nicaraguan background.
Vilma is the daughter of Francisco Quiroz, a man who grew up in a home established by our founder, Padre Fabretto, in the small town of San José de Cusmapa. After his mother passed away, Francisco, then 6, arrived in Cusmapa along with his 2-year-old brother, where he lived under Padre Fabretto's tutelage until he was old enough to make a living on his own. His first job was working in a supermarket in Managua, La Colonia, a job he was able to acquire thanks to the relationship Padre Fabretto had fostered with the owners, who had supported the children's homes with donations of food and supplies for many years.
To Francisco, Padre Fabretto was a spiritual father and the only father figure he had known. When he got married, he introduced his newlywed wife to Padre Fabretto, and his response was, "So you are my daughter-in-law…"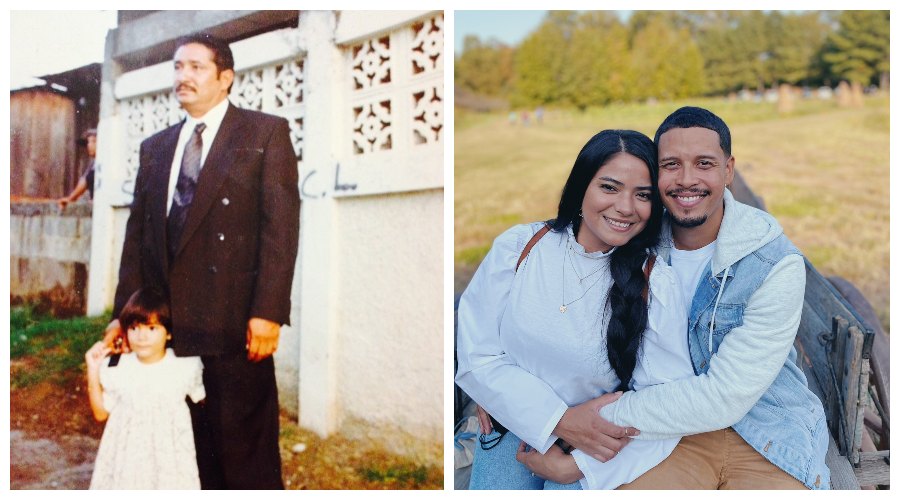 Francisco is no longer with us, but today, his daughter, a woman Padre Fabretto would consider a granddaughter, has a deep desire to connect with her father's story, a desire that has also prompted her to find ways to give back to Nicaragua in a meaningful way. She had always been interested in sponsorship programs but had never gotten around to sponsoring a child. When Vilma connected with the Fabretto Foundation, she and her husband decided to sponsor Edydson, a boy from Estelí. To Vilma, this experience holds a deeper meaning. "In my mind, sponsoring a boy is like helping my own dad. What would have happened if Padre Fabretto had not made the decision to help little Francisco? He was the angel who raised him and made a better life for him possible. I want to be like Padre Fabretto, to pay it forward, and sponsoring a child with the organization that bears his name is a beautiful way of doing so," shares Vilma.
Each child in our programs is a potential Francisco. A potential father or mother of an incredible woman like Vilma. A potential doctor, engineer, or teacher eager to make the world a better place. You have the potential to be that person who makes that future a reality.
Bring joy to a child this holiday season by letting a child know they can count on your support through 2021 and beyond.