10-15-20 | Success Story
Rural women committed to their community
"I still remember when we were told about harvesting tilapia and using water, in the countryside women always have fewer opportunities to achieve our goals, our money, so when they told us about this project, we decided to unite and now we are very committed", Jazmina Roque (34 years old), El Pellizco Occidental, Chinandega.
Los Pellizcos cooperative was integrated into the Nourishing the Future project from its first phase of implementation, consisting of 22 members, 07 women and 15 men in this cooperative was created a joint commission to develop the tilapia fattening activity in which 4 of the 7 women associates participate, through a water recirculation system that they themselves helped to install.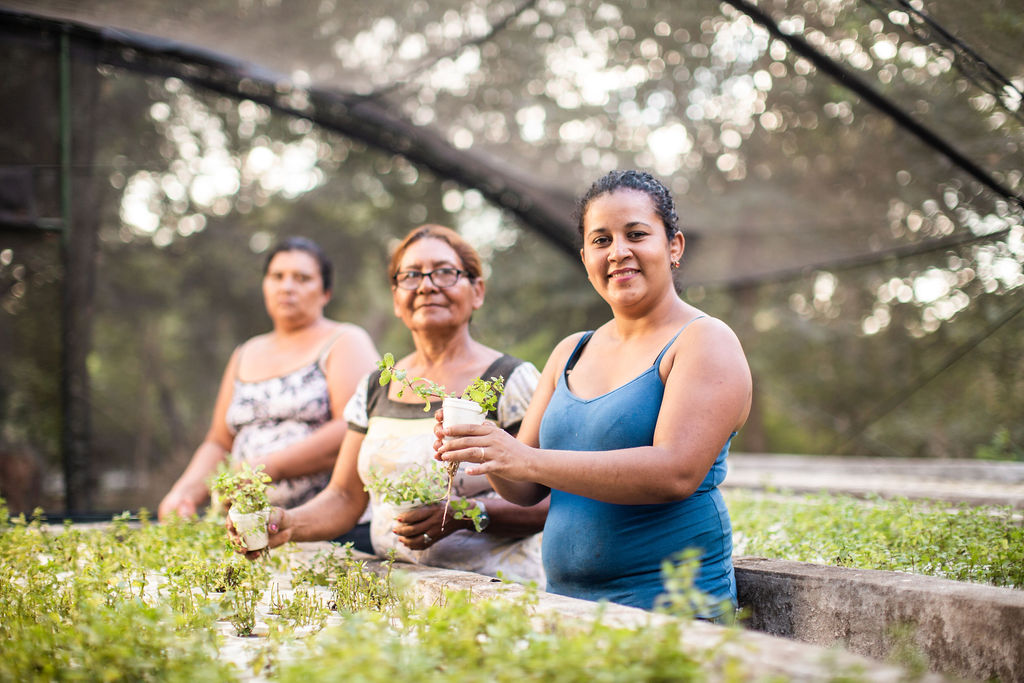 Jazmina remembers that when they started they had to pack up the land and build everything, then they put roles of work, one is in charge of the care of the fish, of the sowing, another of the activity to recycle the water and be reused and there are those who are in charge of cleaning and cooking the fish. She never thought she could come to learn so much from tilapia from the type of food and optimal pH levels of water, now she is surprised to see how far she has come.
In addition to the cultivation and sale of tilapia, the women's group adjusted the production processes, they have incorporated the Integrated Pest Management (IPM) and foliar fertilization of the mint that helps to improve the nutrients necessary for the development of the plants. They have also adjusted the management of tank populations, which affects a better fattening process.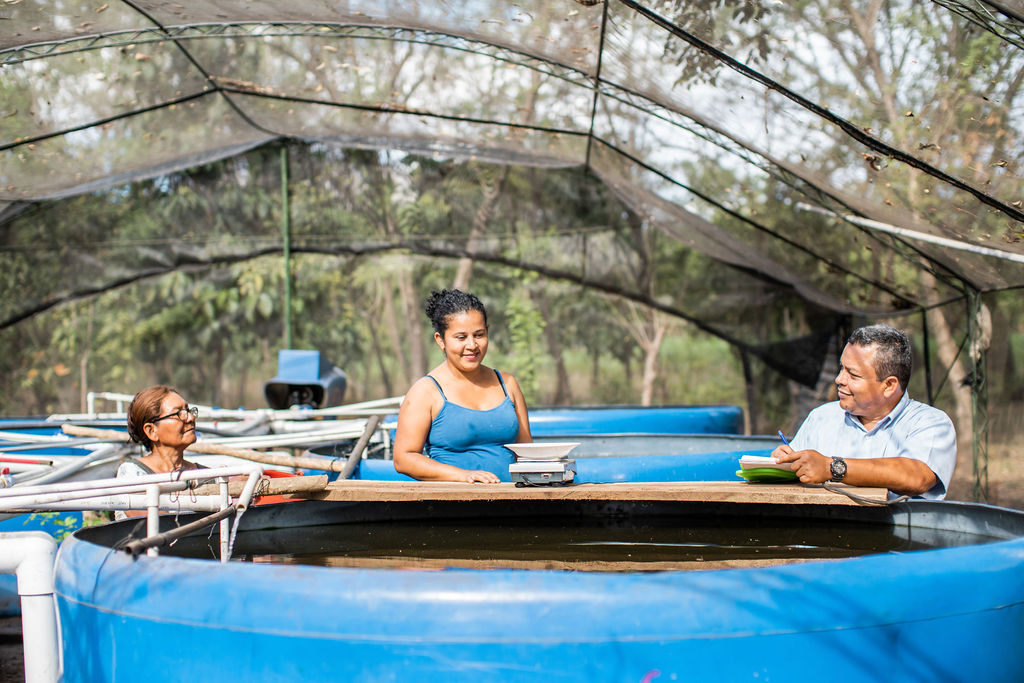 The medium-term plans are for the Nourishing the Future project to empower them to add value to the product and take advantage of the market.