8-24-20 | Our Programs
Class of 2019! Innovating for a brighter future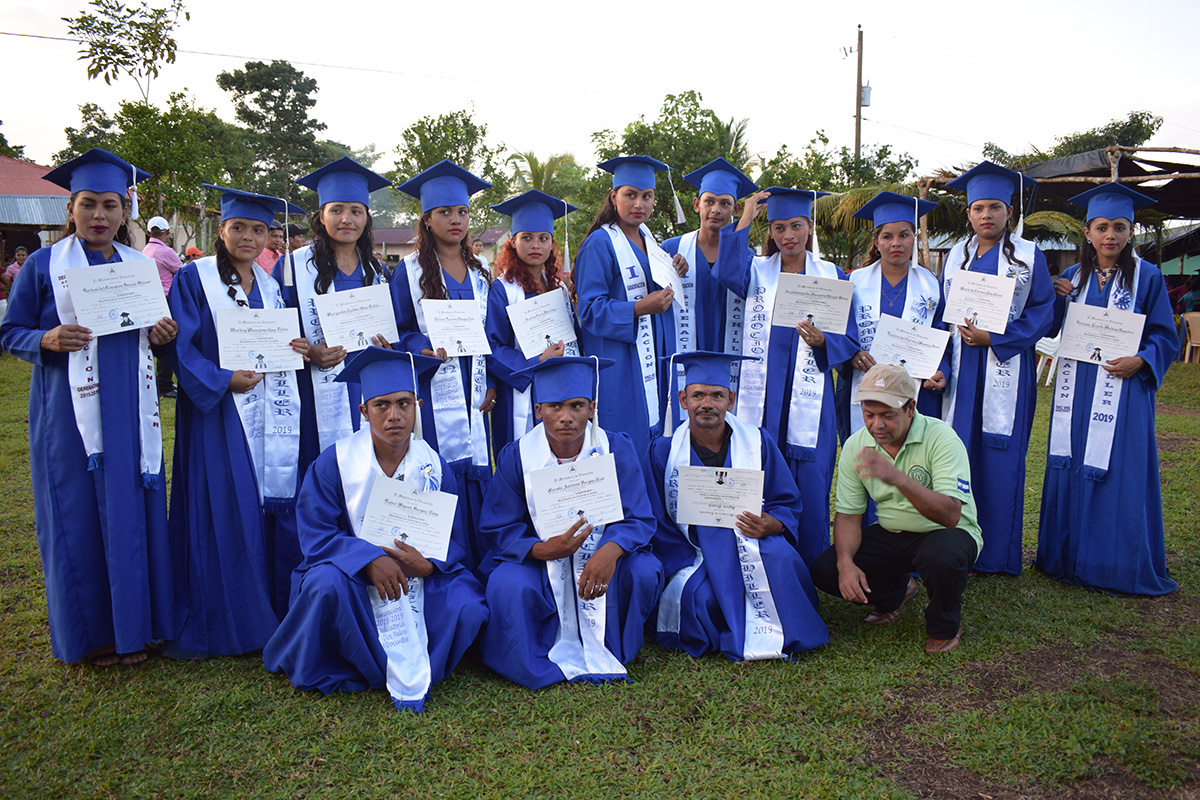 Asael, Norlin, and Maricela live in different communities of the Autonomous Region of the South Caribbean Coast of Nicaragua (RACCS)but they have something in common. The three are part of the first group of graduates in Fabretto's SAT Program (Tutorial Learning System) in RACCS. The innovative rural education model takes into account the needs and potential of each community and adapts its curriculum accordingly.
Dressed in their best and accompanied by their parents, the three young students, each in their respective community, received their high school diplomas. They were part of a group of 57 SAT graduates from 19 remote communities in the municipalities of Muelle de los Bueyes, Nueva Guinea, El Ayote, and El Rama.
For Asael, a young lady from the community of Sawawas, the best part about the SAT program was being able to put knowledge into practice. The learning-by-doing and learning-by-earning approaches implemented by the program provided her with a unique opportunity to become an entrepreneur even before she received her diploma.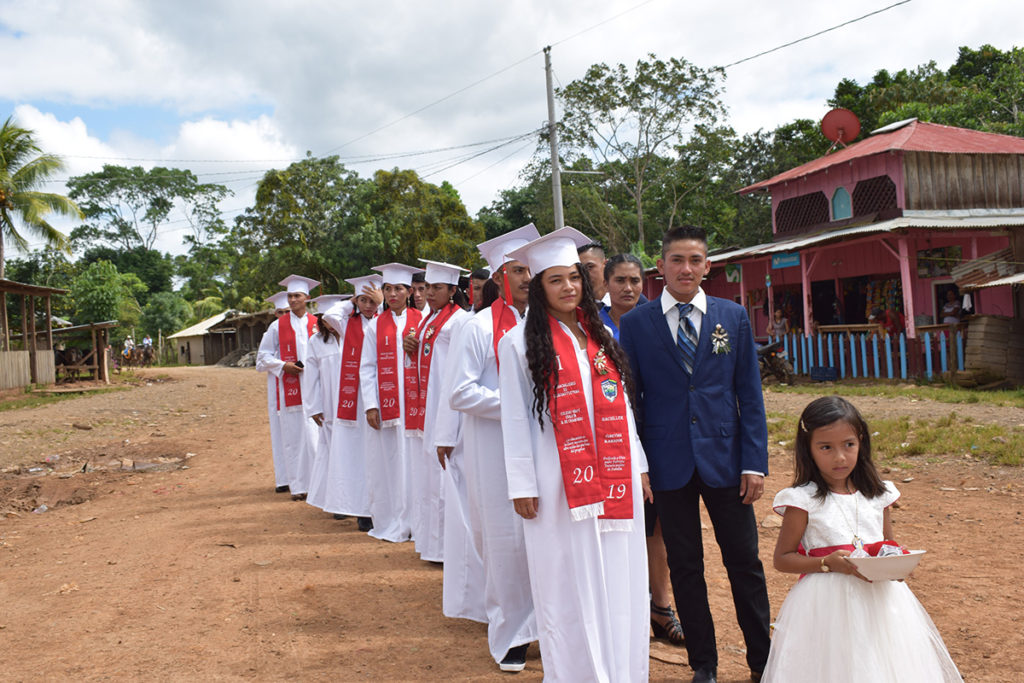 In the community of El Marrón, Norlin is thankful to have had the chance to learn in the field, in addition to the classroom. "By learning how to fertilize and improve our soil, we were able to increase production and, as a result, our income. We also learned how to raise chickens and manage production like a real business," he said.
"I would like to say to the youth in my community: keep up with your schooling. Do not falter along the way, even if you face trials and difficulties. Problems will always arise but with God's help, you can keep on going," shared Maricela, a graduate of the San Francisco de Sulatín SAT class.
These are only three of the 57 graduates from RACCS whose lives have been changed through education. Their perseverance through the 5-year program has prepared them to become leaders and entrepreneurs who Will enhance their communities. Today, RACCS has a brighter future because of them.
Program Highlights
Social Benefits for SAT graduates
Increased employability
Improved income
Engaged communities
Return on Investment
A 2019 cost-benefit study sponsored by IDBLab concluded that Fabretto's SAT program is profitable, with the return on investment more than double of that of similar programs in Latin America.
Support Fabretto´s Rural Education Program (SAT) by making a donation today.