On March 18, 2020, the Nicaraguan government confirmed the first case of COVID-19 in the country. Since early March, Fabretto had begun preparing for the impact of the pandemic in Nicaragua by raising awareness with staff and teachers about the virus, distributing supplies to our centers, and promoting handwashing with teachers, parents, and students. On March 23rd, Fabretto began to transition to remote work and to prepare for distance learning.
As of June 2020, Fabretto's team is now working almost 100% remotely and all education programs have shifted to distance learning. In parallel, Fabretto has mobilized resources to support the most vulnerable children and families with basic food and hygiene supplies and to share accurate health and hygiene information, with the goal of mitigating the spread of the pandemic in Nicaragua.
Results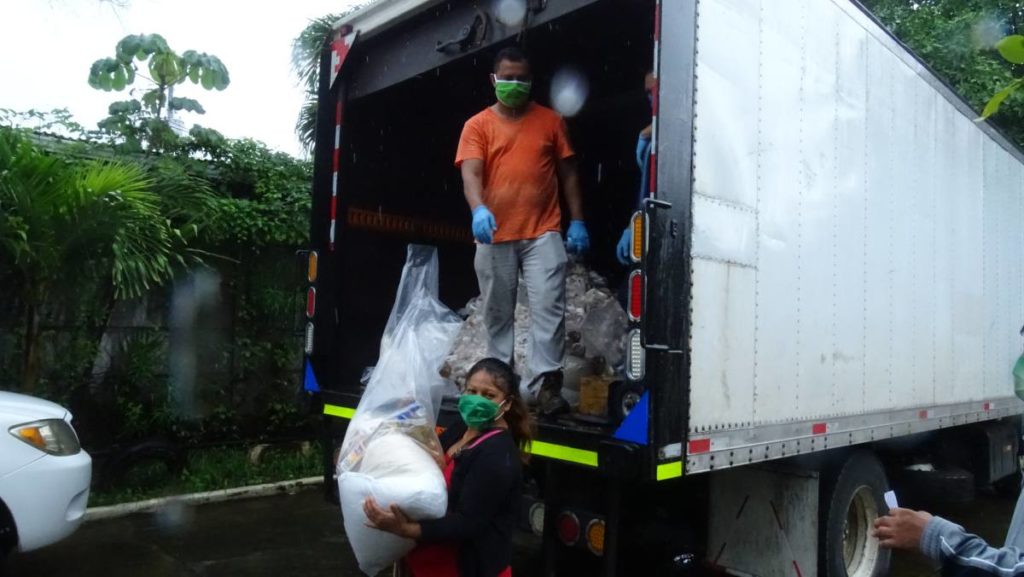 Health, Nutrition & Hygiene
Implementation of a COVID-19 prevention informational campaign in partnership with NICASALUD, reaching thousands of families via WhatsApp, SMS, and promotional materials.
Distribution of 5,158 packages of hygiene, food, and educational materials to children and families, with support from donors including BIDLab, CARE, Cargill, the Embassy of Luxembourg, Feed My Starving Children, Cross Catholic and Light a Single, among others.
Over 1,000 families accessing clean water through water purification supplies thanks to P&G; in lieu of in-person trainings, Fabretto filmed and sent short how-to videos via WhatsApp to these families.
Facilitation of online nutrition and health training workshops with parents.
Distribution of inputs to cooperatives to strengthen food security by planting 71 acres of corn and 34 acres of beans, through the Nourishing the Future project.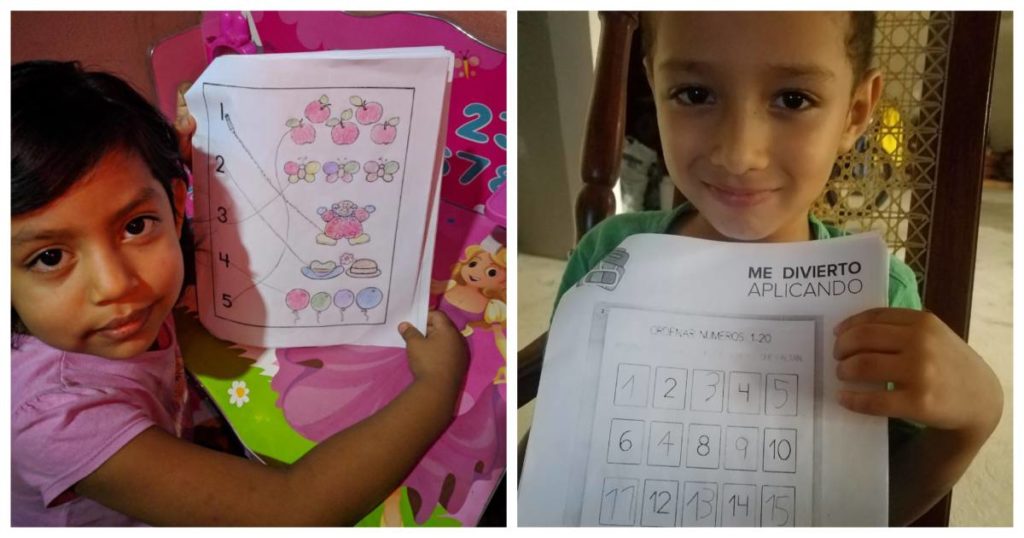 Early & Primary Education
Design of original study guides, aligned with the curriculum, for preschool, primary, and education enrichment programs. 377 preschool students and 295 primary students are currently receiving these study guides and ongoing guidance from teachers via WhatsApp to promote distance learning. Students with the most needs have received kits of extra school supplies for at-home learning.
10 original primary education videos were filmed and shared out with educational communities via YouTube and social networks.
Over 750 students engaged through distance learning activities to develop reading and math skills, continue reading club and sports activities at home, and to promote social-emotional development.
7 Fabretto libraries lending books and working with families to promote literacy activities at home.
Continuation of teacher training via online courses, including 8 educator-coaches trained in soccer coaching techniques the Special Olympics; 14 early education teachers trained in an Early Stimulation Promoter online course; and 20 primary education teachers trained in education technology. 70 primary education teachers and technical staff are enrolled in an upcoming online course with the National Reading Campaign.
Enrollment of 800 teachers – Fabretto, Diocese school teachers, and public school teachers –in ProFuturo Project online trainings on the use of Technology and Innovation in the classroom.
Design and launch of an offline Android app to help teachers use ProFuturo digital education resources.
Technical Education
800 youth, enrolled in SAT and SATec, continuing their education through distance learning.
Implementation of a hardware (solar panels, laptops, and tablets) lending program to youth and tutors to facilitate learning at home.
180 youth participating in fully online Access English Program, conducted primarily via WhatsApp.
25 SAT tutors participated in the first fully online training course, including facilitation of sessions by specialists from FUNDAEC (Colombia).
39 SAT and SATec tutors participated in online refresher trainings on the use of Google Classroom, Google Meet, Zoom, WhatsApp, Facebook Rooms, and Fabretto's online learning platform.
20 original tutorial videos filmed and published on Fabretto's YouTube channel to help teachers and tutors use Google Suite, apps, and social networks for education.
14 new videos on best practices in agriculture were published; these resources, along with existing resources on
Fabretto's Online Learning Platform and YouTube channel, have been shared with SAT and SATec students.
Financials
Fabretto raised over $66,000 for the implementation of its COVID-19 response plan through online fundraising campaigns, with the support of many generous donors and dedicated friends around the world, including the Wendy Martinez Legacy Fund, the Beeck family, Peter Tasker, Raquel Gallardo, and Alexandra Esteve. Additionally, Fabretto received over $100,000 for COVID-19 relief projects from funding partners, including CARE International, Cargill, the Embassy of Luxembourg, Light a Single Candle, and Cross Catholic. We have also received and distributed in-kind resources, including milk (Nestlé), water purification supplies (P&G), chicken (Cargill), fortified rice and soy (FMSC), and food and hygiene kits from the private sector campaign, Juntos Vamos a Superarlo.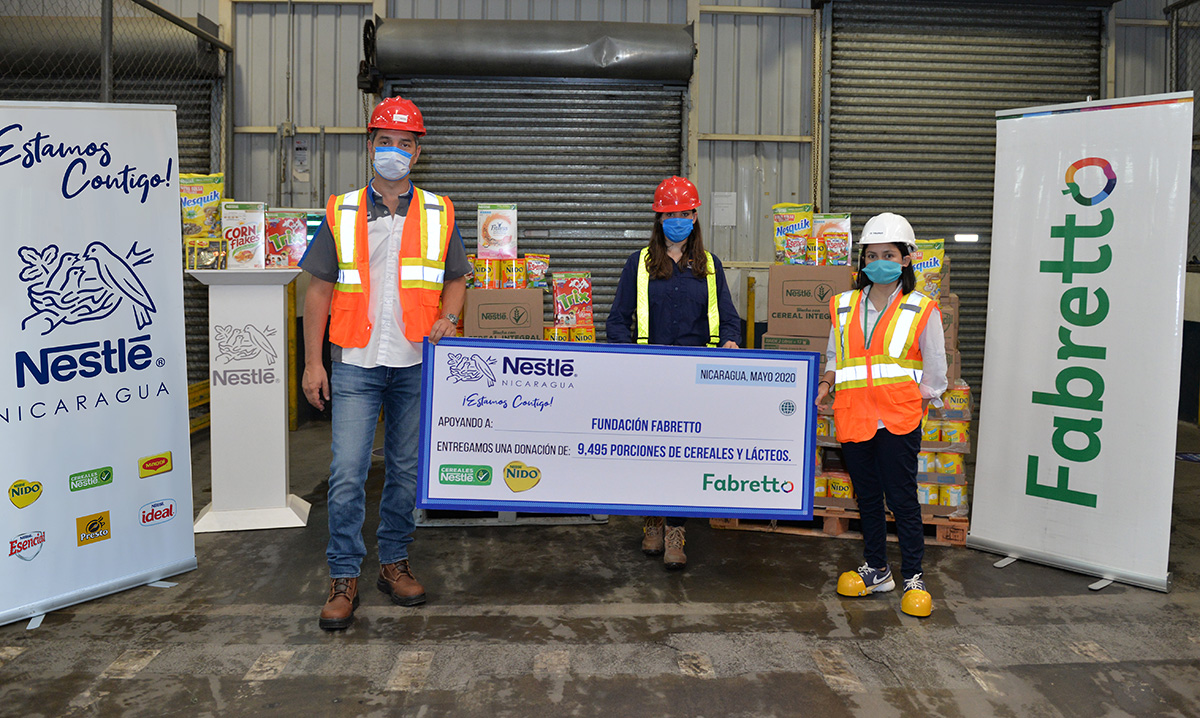 After carefully analyzing existing projects, Fabretto requested redirection of activities to COVID-19 relief, resulting in an additional $60,000 invested in distributing hygiene supplies and food packages, implementation of the distance learning strategies, and purchase of hardware to enable online learning.
In total, to date, with your help, Fabretto has moved over $250,000 to respond to the COVID-19 crisis and to ensure that children access quality learning opportunities, nutrition, hygiene, and accurate health information during the pandemic.
Thank you for being an integral part of this life-saving response.