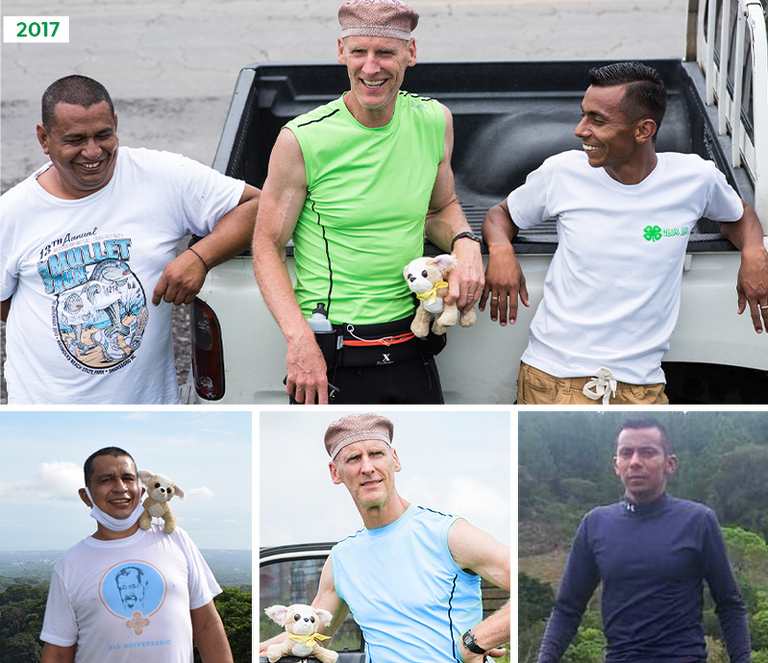 A year ago, Peter, Roger, and Ever committed to running 250 miles across Nicaragua in June of 2020 in order to raise funds for Fabretto. For the three extraordinary gentlemen, this isn't their first ultramarathon. In 2017, they ran through Nicaragua from North to South, a feat that drew national media attention and raised awareness and funds for our education programs in Nicaragua.
This year, not even Corona could stop them. Los tres chiflados (the three stooges), as they like to call themselves, ran independently in St. Louis, Managua, and Cusmapa, coming together virtually and encouraging each other throughout the difficult challenge.
Today, the three men and the companions they recruited along the way completed the 250-mile run, but the challenge is not over. With less than $7,000 of their $25,000 fundraising goal left, you can help them cross the challenge finish line.