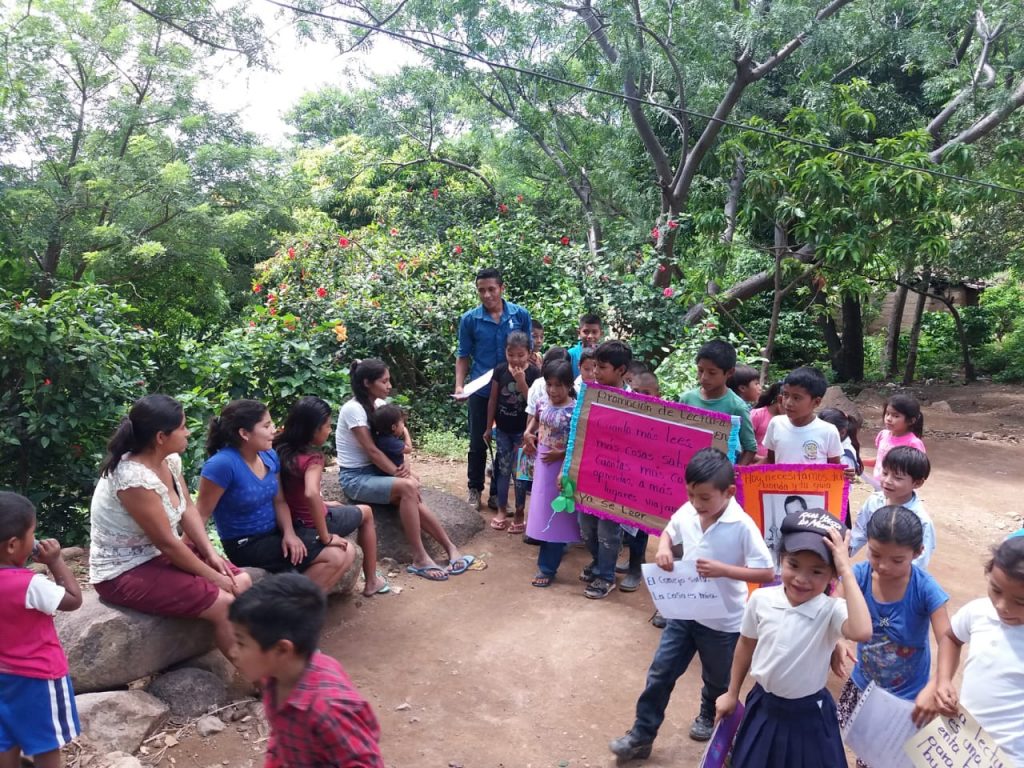 In a small community in the municipality of Cusmapa, lives a little girl named Esmeralda, who at just 7 years old has managed to become a community leader and an example for the rest of the children who live there.
Her great passion for reading has led her to participate in reading contests and she recently won second place in a municipal-level contest. The children in her community admire her for doing so well in the contest and are motivated to read more. The young girl with small black eyes and an honest smile stands out not only for her talent but also for her energy and great charisma. Her passion for reading began with the Biblioburro traveling library and her LitClub reading club, in which she stands out for being a group monitor. Thanks to Fundacion Comparte, she has been a beneficiary of the child sponsorship program since preschool and her sponsors have walked alongside her.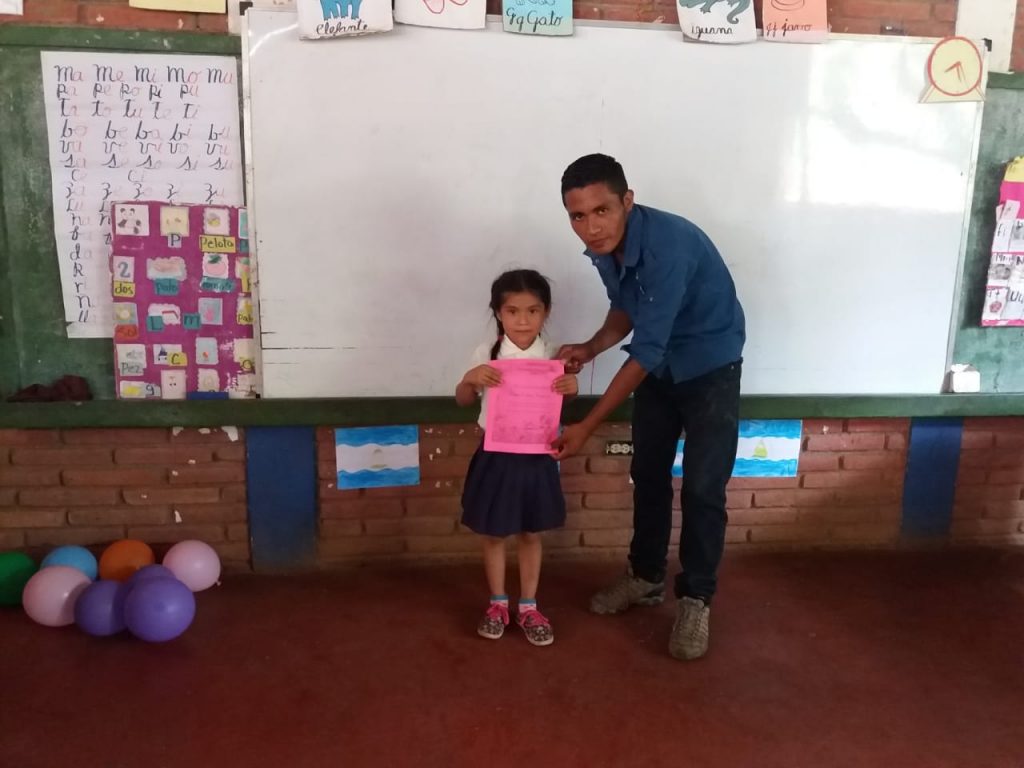 For her parents, Francisco and María, it is a great pride to know that at such a young age, she has achieved so much success in her schooling. In a place where children can hardly finish school and there is extreme poverty, Esmeralda is the promise that hard work leads to great results.
While her dad works as a farmer, she returns home after school with her mom and dreams of being a great nurse who will help people in her community. Esmeralda is an example to follow, not only for the children in her community but for anyone who dreams of a better future.
Interested in sponsoring a child? Learn more here.