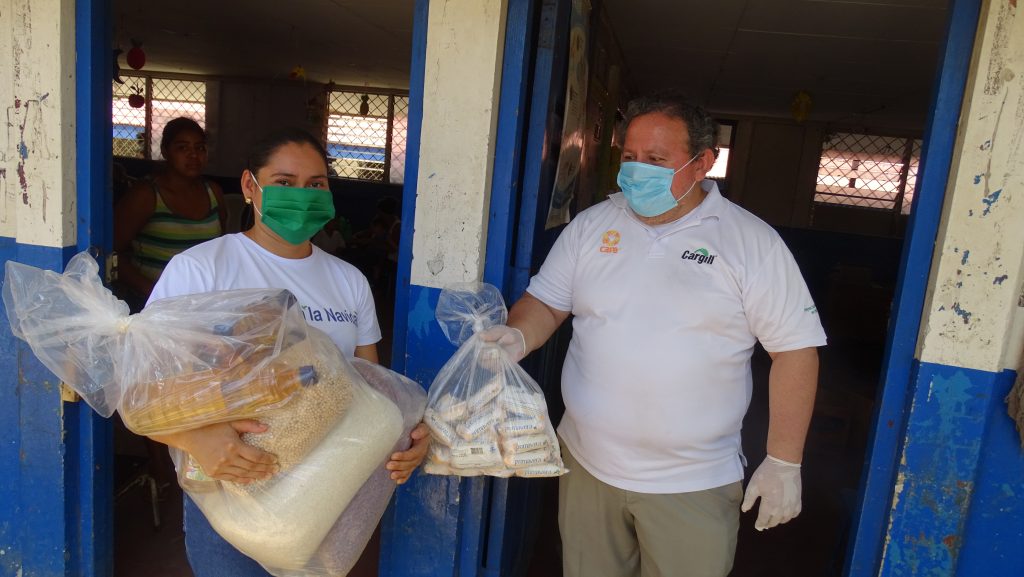 Cargill Central America has approved an additional contribution of US$150,000 to strengthen the Nourishing the Future Project in Guatemala, Honduras, Nicaragua, and Costa Rica in order to help address the food security needs of some of the communities affected by the COVID-19 pandemic.
Nourishing the Future is a program that encompasses Cargill's social responsibility initiatives and has been running for 10 years in partnership with CARE International in Guatemala, Honduras, Costa Rica, and in Nicaragua it is implemented by local partner Fabretto Children's Foundation.
Cargill and CARE International work together in 10 countries around the world to generate sustainable solutions and promote the prosperity of the communities surrounding the company's facilities. In Central America, the initiative has positively impacted more than 125,000 people through school-based programs to improve children's nutrition and to provide technical support to farmers in order to improve sales and their household income.
"Today, more than ever, Cargill reaffirms its commitment to nourishing our communities, which is why we are working together with partner organizations, such as CARE International, to address the food security problems of vulnerable communities," said Xavier Vargas, president of Cargill Central America.
"These US$150,000 are in addition to the more than US$3 million contributed to the implementation of the fourth phase of the Nourishing the Future Project currently taking place in the region," Vargas added.
With this emergency fund provided by Cargill, packages of nutritional supplements, hygiene and health materials were delivered to 2,760 families in the region, benefiting a total of 13,100 people.
In Nicaragua, 700 families (2,800 individuals) of the children studying in schools run by the Nourishing the Future project located in the municipalities of Chinandega, León, Tipitapa, Masaya, Ticuantepe and Nindirí, received care packages.