Even in the most difficult times, in the homes of 7,000 students in Tipitapa, Masaya, Nindirí, Ticuantepe and Chinandega, there is never a shortage of milk, sweet bread, and soy sausage., Their parents, along with the members of the school's Food Committee, have received workshops to diversify food for children in a nutritious and economical way.
Soy is a type of legume that provides the body with minerals such as sodium, potassium, and vitamins A, D and B12, that together, help to maintain healthy vision, skin, and brain function.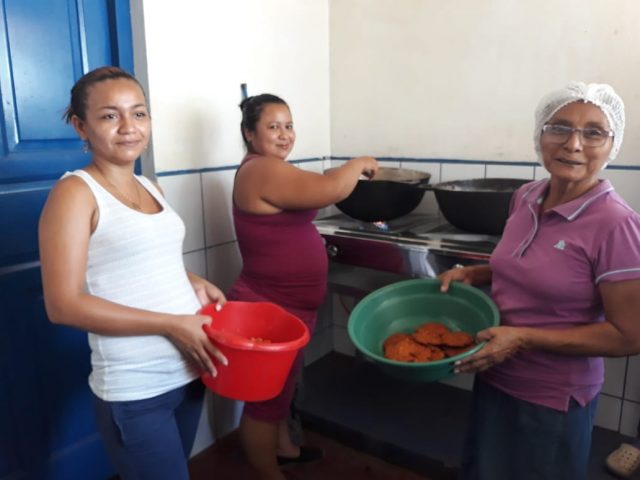 Soy also contains polyunsaturated fats that help reduce blood cholesterol levels and prevent heart problems, overweight, and obesity. In children, its consumption is very important due to the protein, iron, and calcium content essential in the growth and development stage. It is an affordable and accessible food due its market availability and yield.
For this reason, healthy soy-based food has been promoted as an important nutritional supplement not only in school snacks but also in daily family meals at home.
The Food and Nutrition Security Promoters of the Nourishing the Future are responsible for providing soy and conducting food-preparation workshops in each of the 28 schools benefiting from the project.
The workshops are developed in four phases the first is to orient the participants to leave  the soy soaking the night before. The next step is to address the importance of the legume and its nutritional benefits. Later, they are asked to divide into working groups to elaborate the different recipes ranging from milk, sausage, sweet bread, rice pudding, soy patties…etc.,Finally,t each participant presents the final product and the group does a taste test.
The participants put into practice and replicate what they learn in the workshops when they prepare school meals and at home to keep their families well-nourished. In these times, when people are staying home, the soy and its derivatives are a vital support to the food and nutritional security of the communities.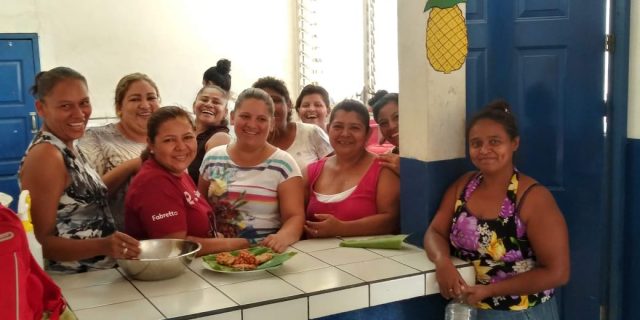 If you want to learn how to make soy foods, you can download the recipe book prepared by Nourishing the Future project, a regional Cargill Corporate Social Responsibility initiative in partnership with CARE International and implemented locally by Fabretto Children's Foundation.