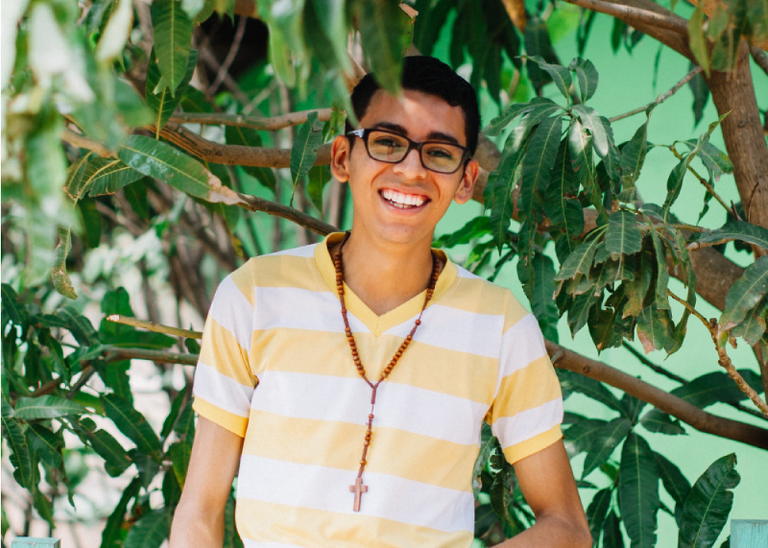 Throughout our lives, we are given the opportunity to meet people who inspire us; who make us feel blessed to be a part of their lives. At Fabretto, we are proud to say that these opportunities are not few and far between when we talk about the people we serve. One of the greatest joys that come from working at a nonprofit is being able to share the stories of these incredible people who give us great hope for the future.
I first met Cesar when he was in his final year of secondary school. He had just been assigned a new child sponsor and he was meeting her for the first time during a Friends of Fabretto trip to his hometown of San Jose de Cusmapa. I was immediately struck by his kindness and humble spirit. The young man quickly won the hearts of everyone on the trip as he led the tour of the education center in English, a language he was learning through the US-Embassy-sponsored English Access program. His sponsor beamed with pride and joy as Cesar proceeded to serenade her in English, something he planned entirely on his own.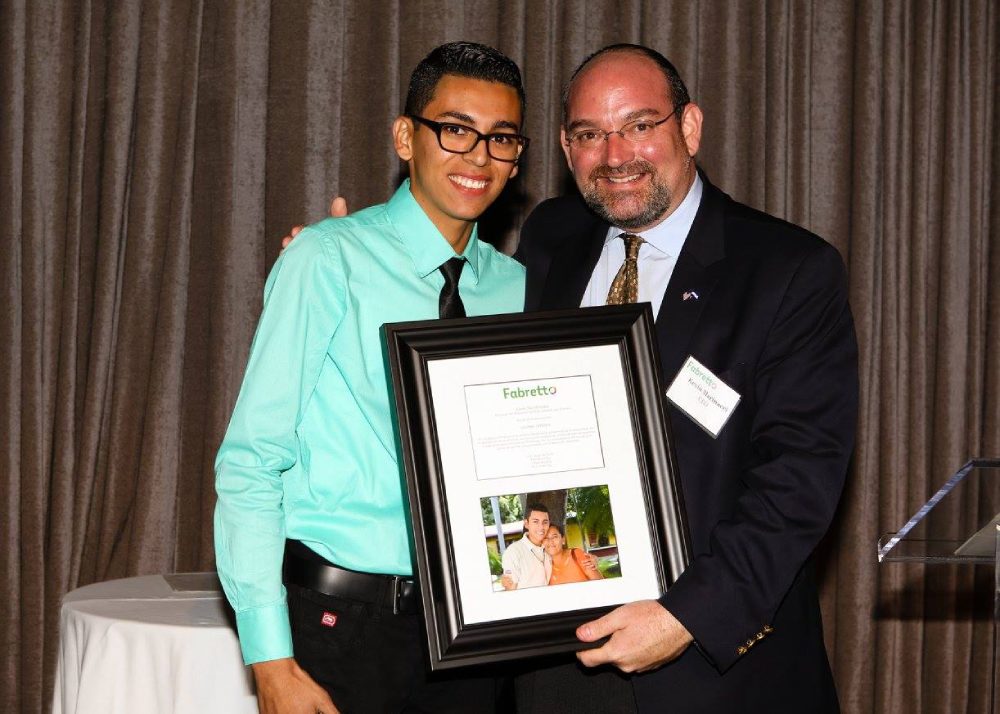 Little did Cesar know that this was only the beginning of a long journey of hope through education. After graduating from secondary school, Cesar's dream of going to college became a reality when his sponsor generously agreed to fund his university studies. He decided to major in Sustainable Tourism so that he could support the development of the beautiful town of Cusmapa. During his second year of college, Cesar was invited to be the key speaker at Fabretto's NYC Night for Niños, where he gave speech that won him a standing ovation. Today, he was finally completed his university studies and his future has never looked brighter. The 22-year-old has now been accepted into a Masters program at the Polytechnic University of Madrid and has even been granted a scholarship to study Rural Development Planning & Sustainable Management.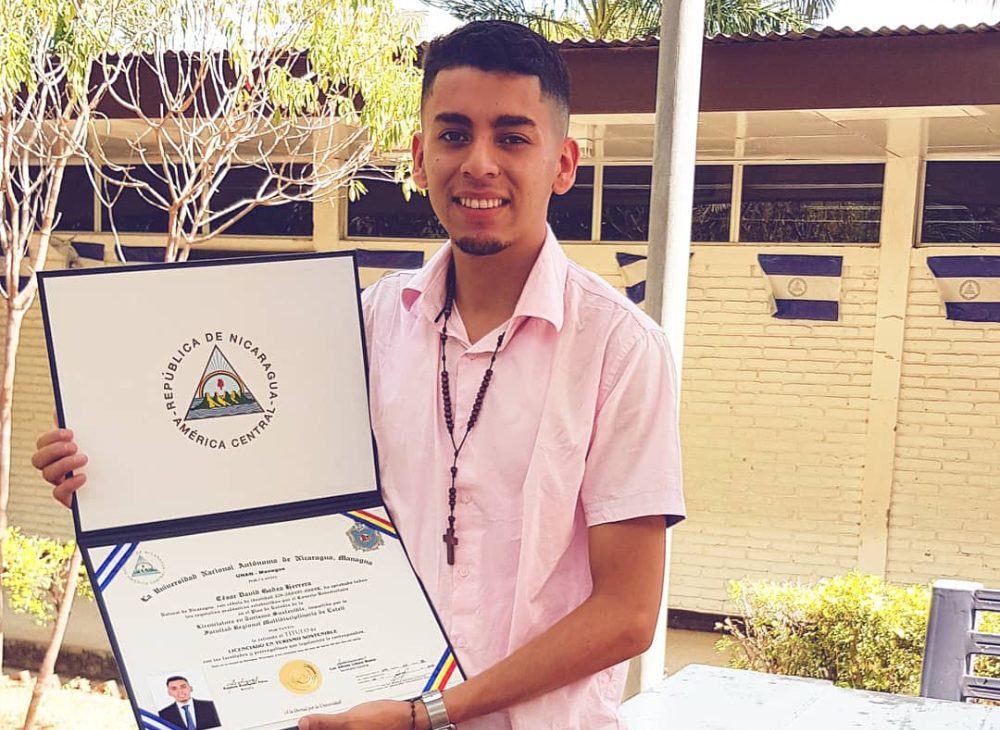 Cesar has agreed to share an email he sent to Kevin Marinacci, our CEO to thank him for the opportunities he has been granted through Fabretto.
In Cesar's own words: