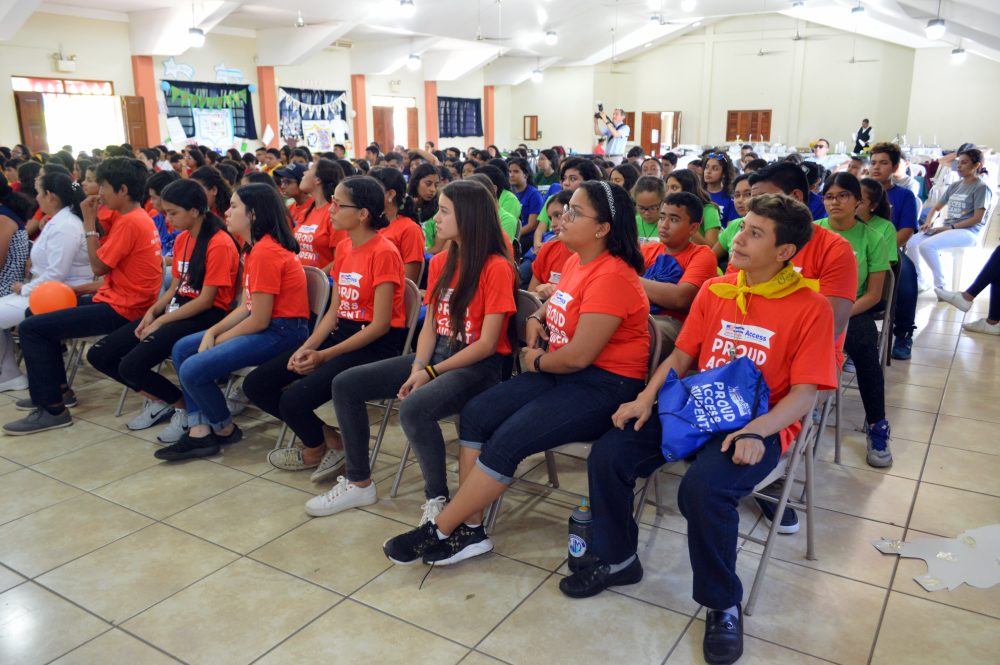 This month, Fabretto students celebrated the end of their first year in Access, the US Embassy-sponsored two-year intensive English program. In order to recognize their success and strengthen the diverse community of Access students, Fabretto organized a week-long camp where students had the opportunity to meet youth from all over Nicaragua.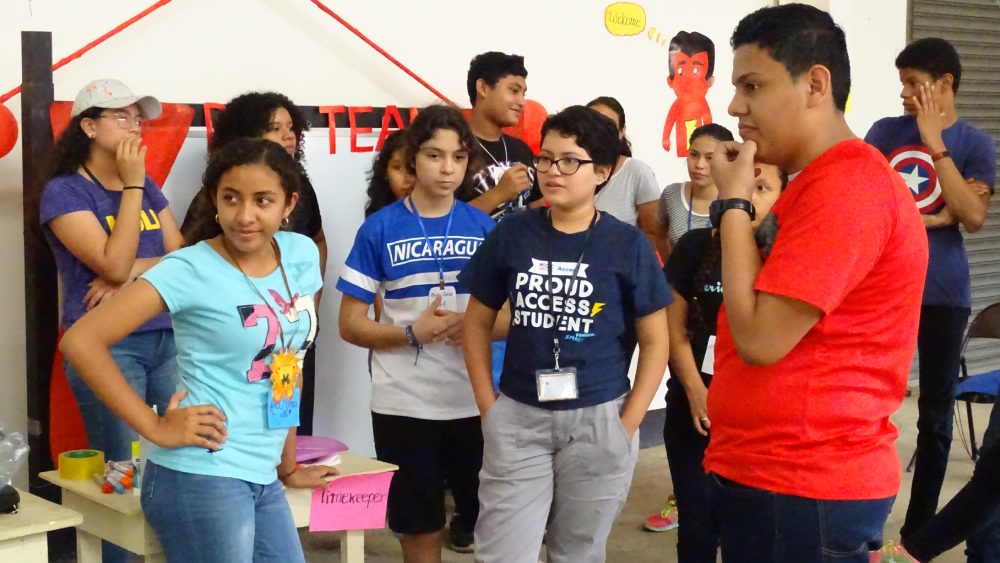 During the camp, students were divided into groups and they enjoyed getting to know youth from different towns and cities across Nicaragua. They had to work together throughout the week as they competed for points (stars). One of their favorite activities was coming up with a creative group chant in English. Everyone, from students to staff members, was expected to speak English at all times, as the first rule of the camp was "No Spanish allowed."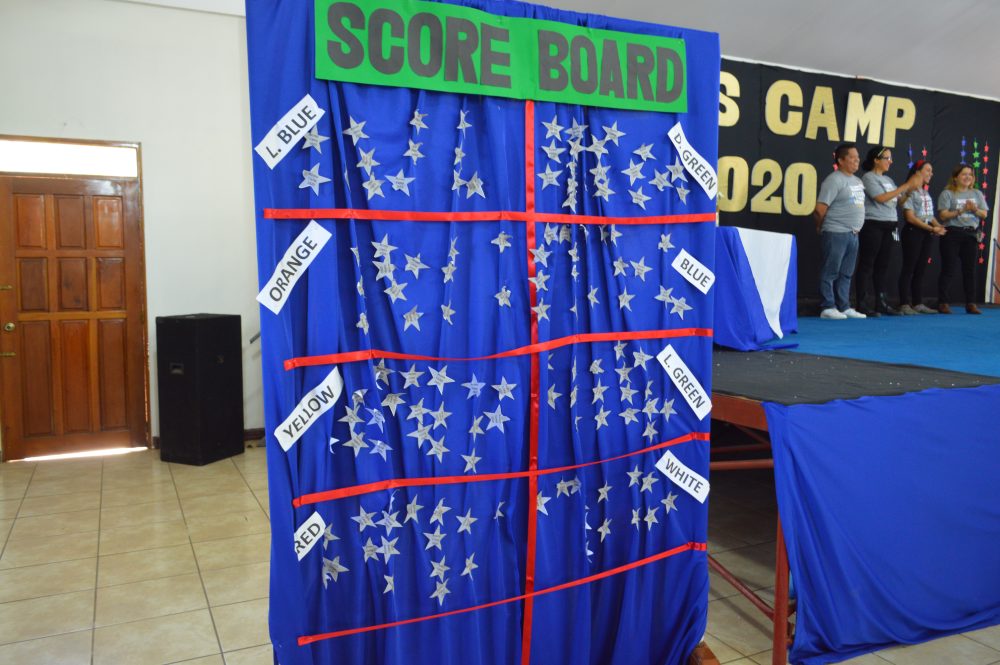 Victor, an Access student from Managua, was eager to share his story. He struggled with the course during the first year and was even on probation for some time. However, after his grandfather passed away from cancer, he found motivation in making his grandfather proud. Today, Victor is one of the best students in his class. "My favorite thing about Access is my friends and my teacher. I enjoy learning about them because they are important to me. They are my family and I love them. When I feel scared, they tell me: 'You can do it!'," shares Victor.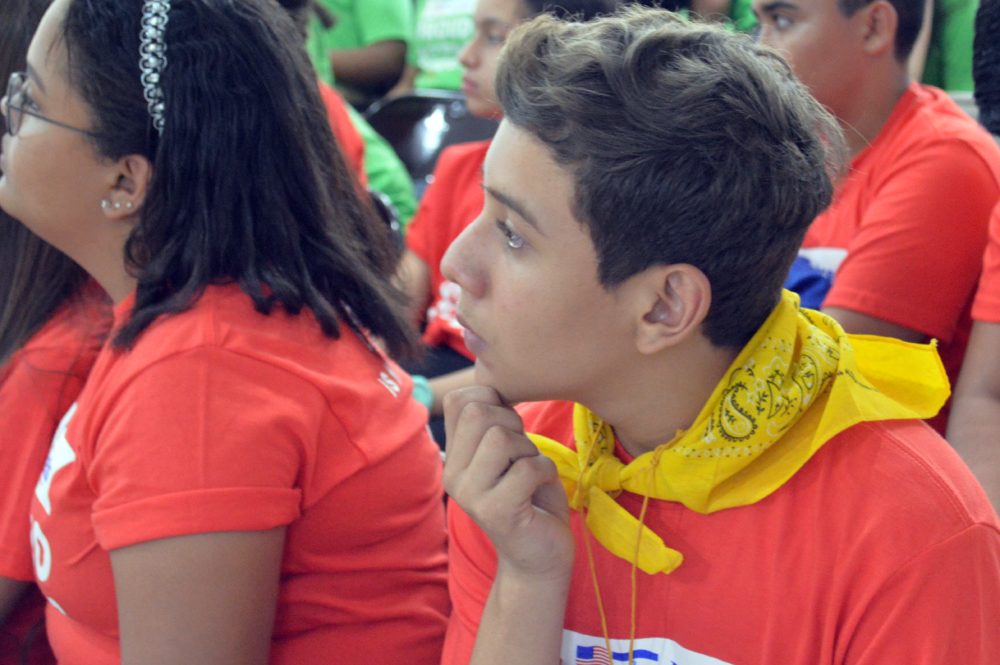 As sad as it was for many of the students, Access Camp had to come to an end. The closing ceremony began with the students chanting: "Best camp ever! One more camp! One more camp!" as they begged the Fabretto team to organize another camp next year.
The ceremony went on to include words from Stephanie Shoemaker, Cultural Affairs Officer at the US Embassy in Nicaragua, Anina Hewey, Fabretto's Director of Programs, and Alejandra Guzmán, Access Program Coordinator. Access teachers and camp counselors were recognized for their hard work and one student from each group spoke about their experience at Access Camp. The ceremony ended with a beautiful rendition of Michael Jackson's "Man in the Mirror".
Now, the students are off to a new school year and the second and final year of the English Access Program. By this time next year, Access will be celebrating a new generation of fluent English speakers and hopefully, one more camp.