Even though poverty is palpable all around her and the needs are many, a huge smile appears on Elisa's face. Her family lives in a small house of approximately 12 square meters, made of old pieces of wood and plastic with gaps that reveal the interior of the house. Here, there is no electricity, no chairs, and a small bed is shared between the 2-year-old girl and her two sisters. On rainy days, the family can hardly stay dry and warm, which has caused the children to constantly get sick.
Despite living in extreme poverty, Adelaida, Elisa's mother, always maintains the desire to provide her children with a different reality from the one she lived: the loss of her mother at age 7 and dropping out of school after finishing first grade.
"I only finished first grade but I hope that my children are able to have a better life," Adelaida confesses, her voice breaking.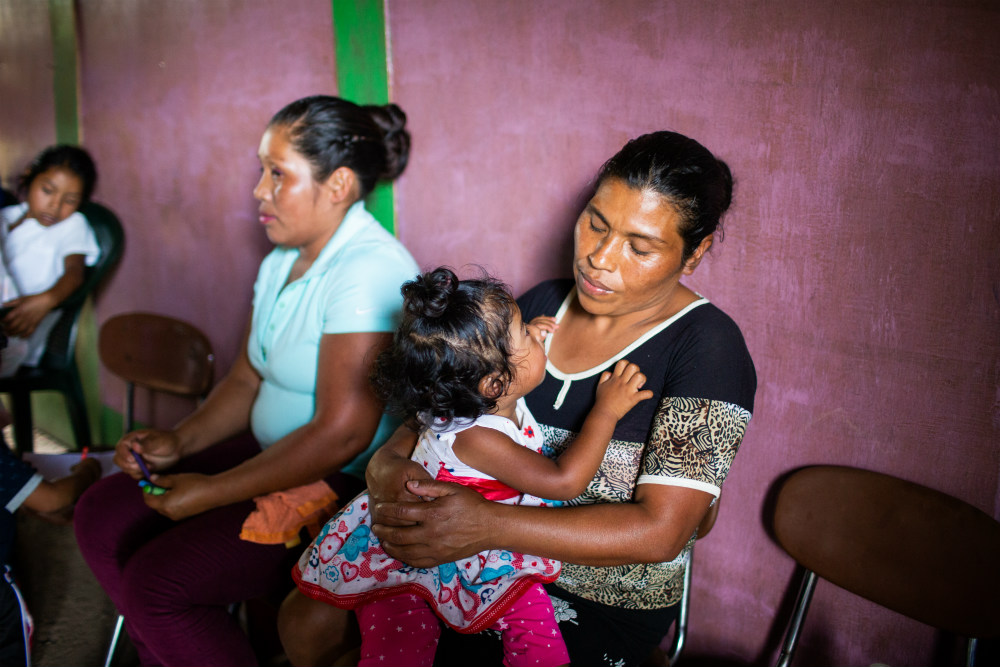 After turning one and her mother stopped breastfeeding her, Elisa began to show signs of chronic malnutrition, an affliction that affects 1 in 3 children in the dry corridor of Nicaragua.
Early Stimulation Changed Their Lives
But Elisa doesn't give up and neither does her mother. A few houses away from this humble home, Fabretto's early stimulation program has arrived. Here, the little girl and her mother have found hope. "I feel good about being there. My other daughters have also received a lot of support and my Elisa has improved a lot since she started taking the Chapuditos cereal," says Adelaida.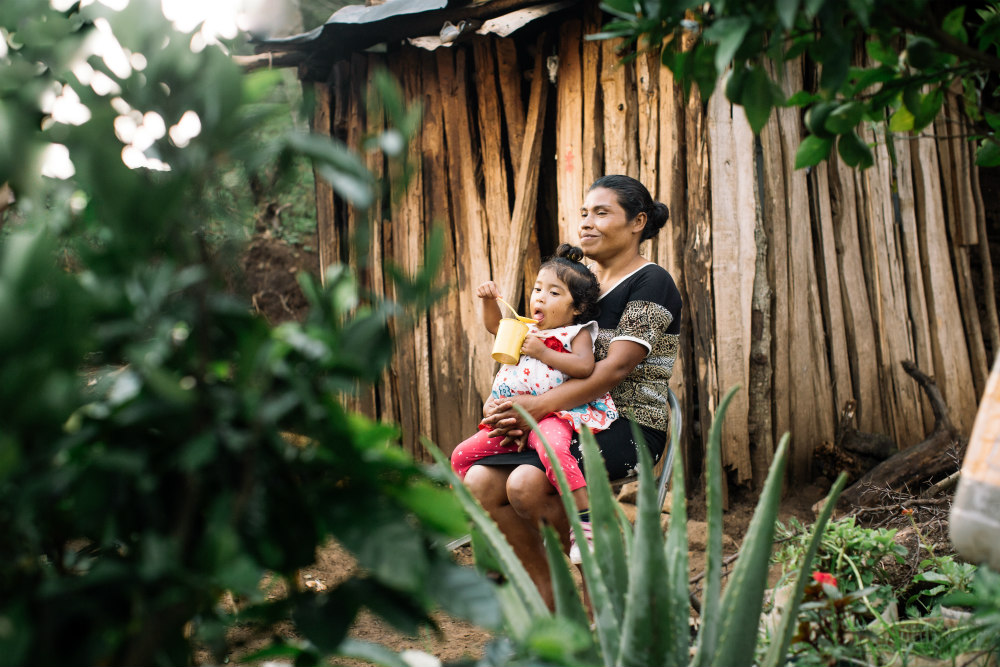 Chapuditos is a cereal that is fortified with 21 vitamins and minerals and is specially prepared for children who attend the early stimulation program. With her little hands, Elisa asks her mother to give her the small glass that contains the cereal and in a few seconds, she finishes it. In addition to taking the cereal in the sessions, Elisa receives a monthly package that has greatly helped her out of the state of malnutrition in which she found herself.
Hope has come for Elisa; she will soon finish the early stimulation sessions and start preschool with advanced knowledge and a full belly. Adelaida knows that with education and nutrition, Elisa and her siblings can break the cycle of poverty.
Give a little hope to children like Elisa through access to early stimulation and nutritional support.