In El Castillito, a small town tucked away in the rolling mountains of northern Nicaragua, the hearts of an entire community have been melted by one little girl. Fittingly named after a flower known to symbolize purity and innocence, Daisy inspires a special love and appreciation that is hard to put into words.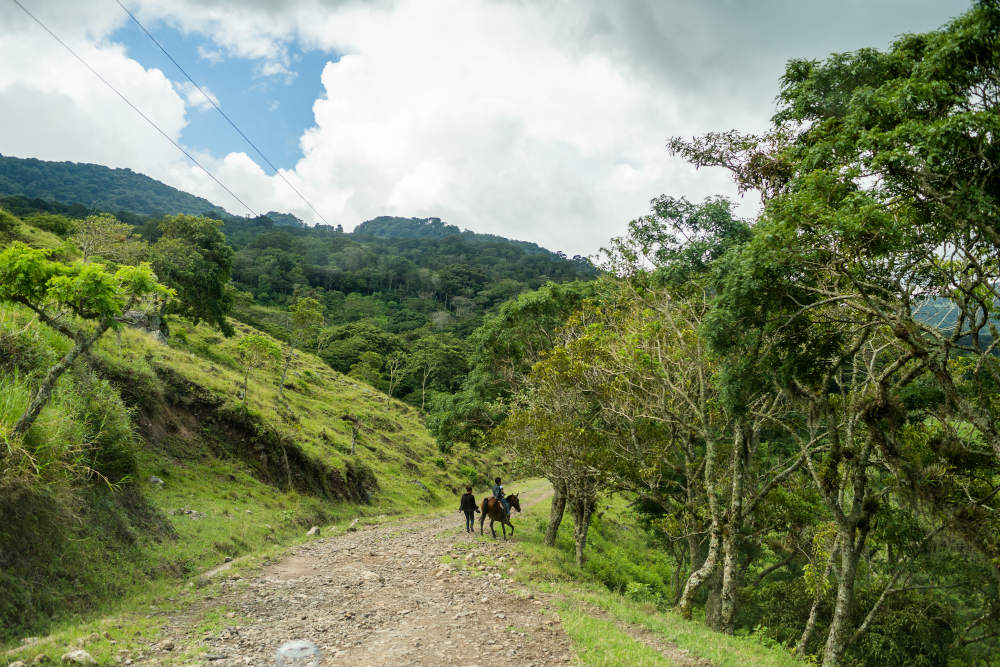 Four years ago, in a small hospital in the nearby town of Somoto, 40-year-old Neris gave birth to Daisy via emergency C-section. She could tell immediately, from the look in the doctor's eyes, that hard news would follow for her and her husband, Jose Santos. Their beautiful baby girl had Down Syndrome. Daisy was also born weighing only 2 pounds and suffered from a congenital heart defect. As a result, she had to spend 8 days in the hospital. "They told me she would never walk," recalls Neris. Despite the uncertainty ahead of them, the couple thanked God for the sweet girl who brought an abundance of joy and love to their humble home.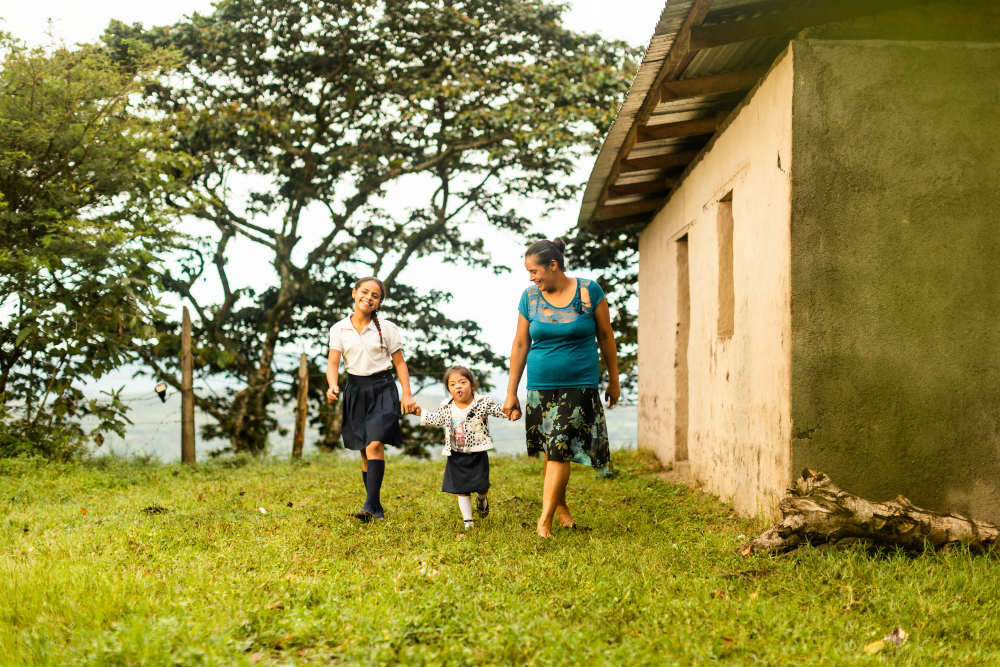 Daisy continues to suffer from heart problems that require taking medication every day, something that has been almost impossible for the family to afford. Neris is a stay-at-home mom and José Santos works seasonally during the coffee harvest. The rest of the year, he finds odd jobs here and there to help cover his family's expenses.
When Daisy turned two years old, she was barely starting to walk and Neris feared her daughter would never be able to go to school. Hope came in the form of Norma, a Fabretto teacher who invited Neris to join the new Early Stimulation sessions in their community.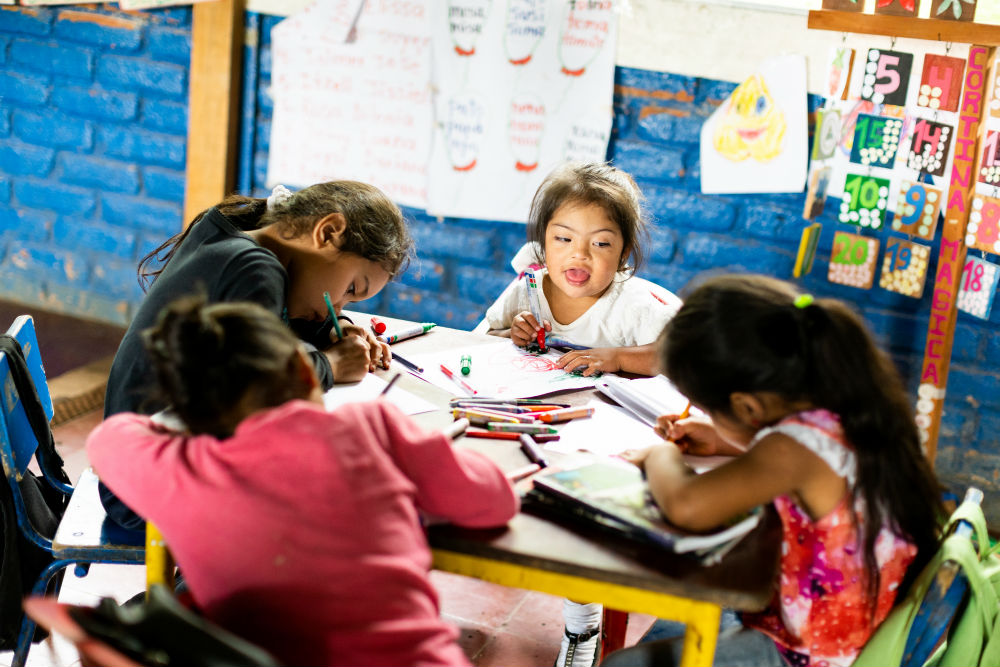 Filled with music and fun learning activities, the sessions brought intense joy to the little girl. Being surrounded by other children her age has provided much-needed stimulation that has greatly contributed to her early childhood development. Thanks to access to trained teachers, early stimulation and nutritional support, Daisy has now made it to an important milestone: preschool.
Today, Daisy is getting ready for a new school day. She wears her school uniform proudly and her older sister, Nahomi, carefully helps her put on a sweater. She smiles as she grabs a final snack of fresh fruit before walking to school with her mother. As you enter her small school, it is evident that everyone, from the experienced teachers to the littlest ones, is excited to see the smiling young girl, greeting her warmly and cheering her on.
The preschool class begins with singing and dancing as Daisy happily joins in, easily enjoying the moment more than any other child in the room. A little while later, it is time for the mid-morning snack, a fortified cereal drink called Chapuditos, which her own mother has helped prepare with love.
After meeting Daisy and her family, one is left with an overwhelming sense of love, community, and above all, hope. In El Castillito, it is clear that even in the midst of hardship, with education and a supportive community, all children can thrive.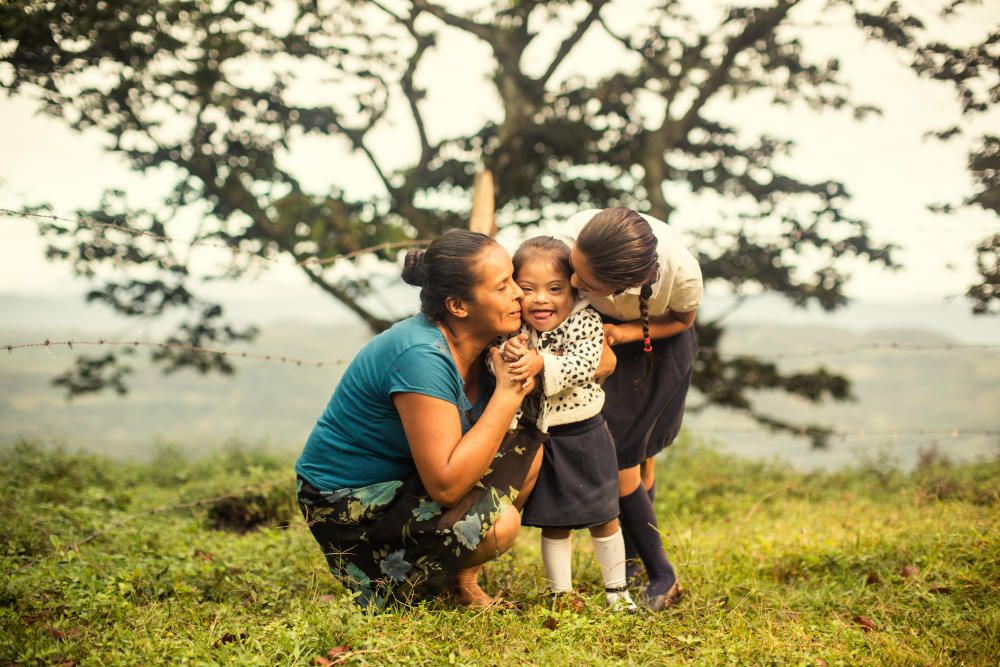 Give a little hope to children like Daisy.