Have you ever felt like doing something meaningful on GivingTuesday? Asking friends and family to donate to your favorite charity is a great way to not lose sight of how fortunate we are.
Create a Facebook fundraiser to give a future to the children of La Cruz through education. Facebook will match donations (up to $7 million) made on Tuesday, December 3rd.
Here are 6 steps to create a Facebook fundraiser this GivingTuesday:
Access the Fundraisers platform from your Facebook account.
2. Select + Create Fundraiser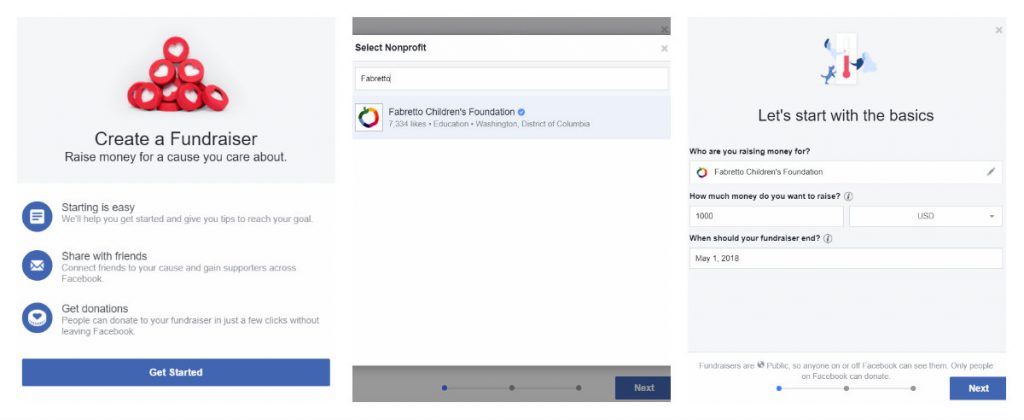 3. Type Fabretto Children's Foundation into the Nonprofit search box
4. Choose a fundraising goal and end date.
5. Choose a name for your fundraiser and explain why you're fundraising for Fabretto.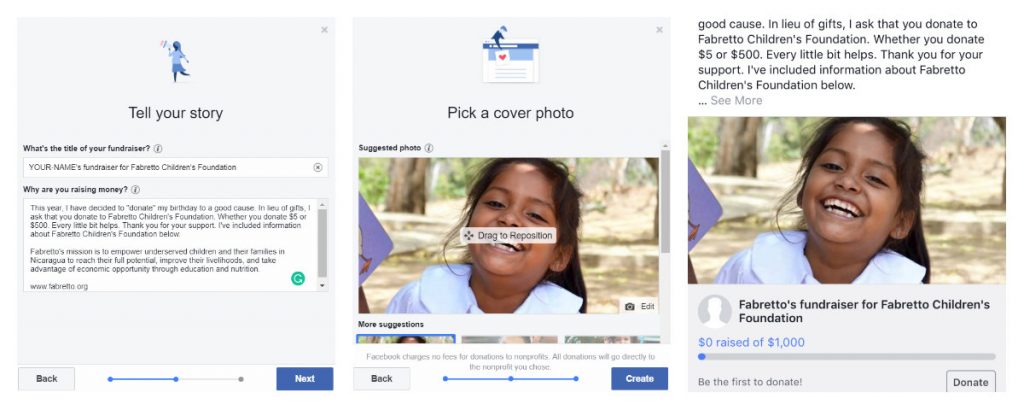 6. Pick a cover photo (here's one option) and click or tap Create.
Your GivingTuesday fundraiser is all set! You can now invite your friends to donate to support education in the community of La Cruz, Nicaragua.