11-5-19 | Partnerships
Breast Cancer Awareness Talk in San Isidro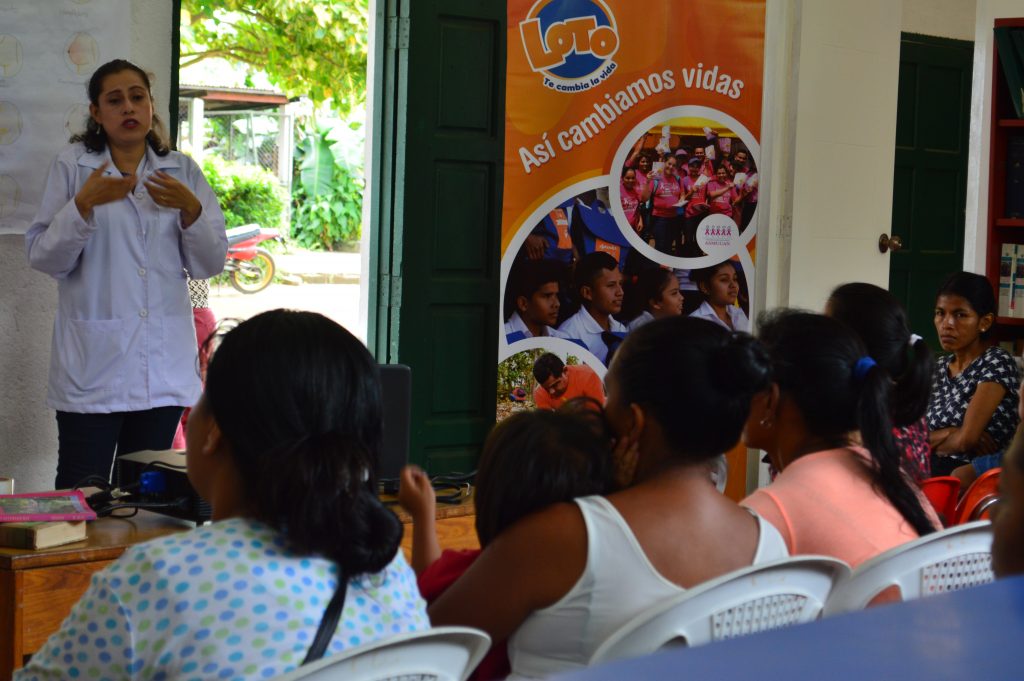 On October 30, Loto together with the Association of Women Against Cancer (ASMUCAN in Spanish) gave a talk about breast cancer prevention to the mothers of SAT students in San Isidro de Bolas.
October is considered breast cancer awareness month and the talk was much-needed, as Nicaragua has a high rate of people suffering from the disease. According to the latest report provided by La Prensa: "So far this year, 157 new cases of breast cancer have been detected in Nicaragua, while 301 cases were registered in 2018."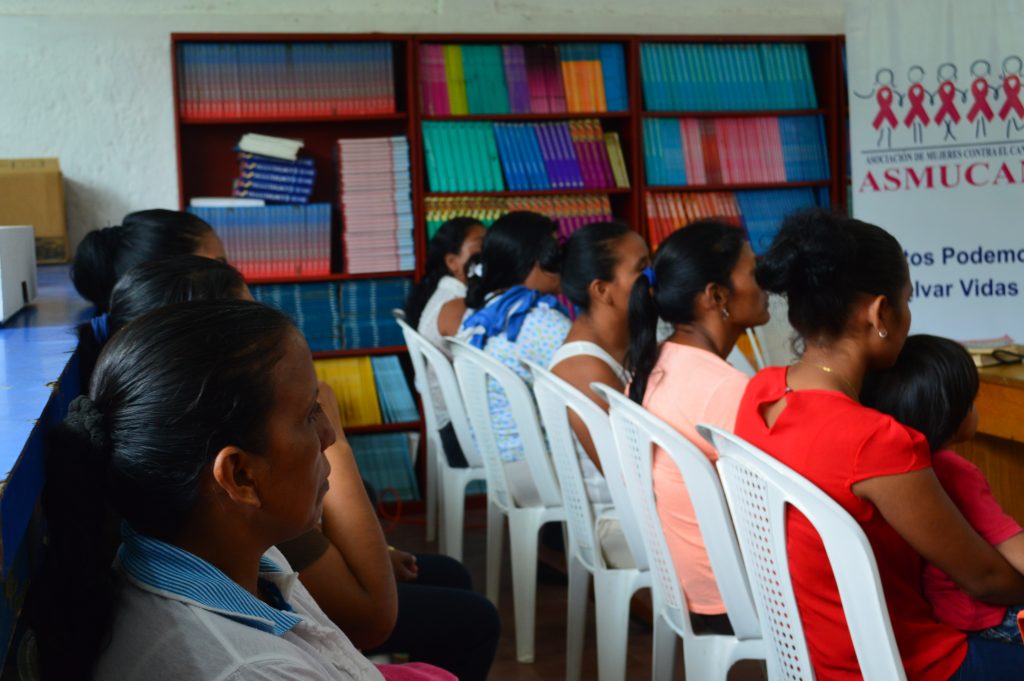 This is why it is essential to sensitize both women, who are most affected by this disease, and also men, who make up 2% of breast cancer cases, to engage in routine self-examinations. 23 women from the municipality of San Isidro de Bolas were part of this talk given by Dr. Josefa Poveda. Dr. Poveda informed them of the symptoms of breast cancer and its causes. She also provided advice on how to prevent the disease: eating healthy, exercising, and most importantly: monthly breast self-examinations.
After the advice given by the doctor, the 23 women who attended the talk had the opportunity to be examined by Dr. Poveda. For many of the attendees, this was their first breast examination. According to the doctor, it is recommended to start self-exams two months after your first period and then continuing with one each month.
Thank you, Loto, for supporting the women of San Isidro de Bolas.