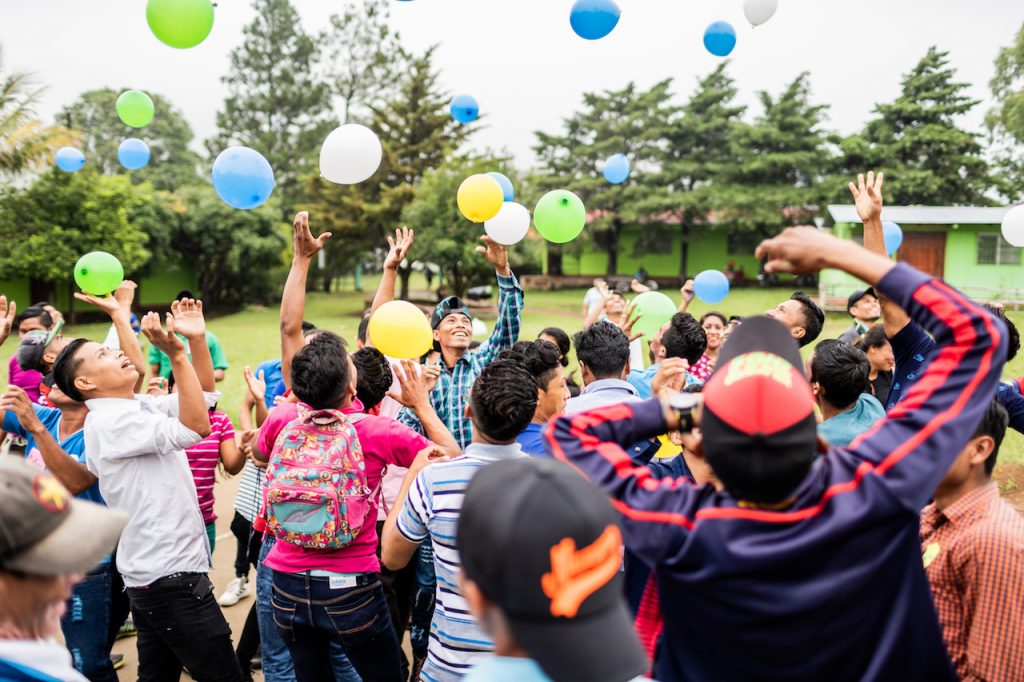 Laughter, songs, and balloons in the air were the center of the first SAT Alumni reunion. Some of the graduates had not seen each other in more than 8 years, but they enjoyed the activities as if no time had passed. "Since I left SAT, this is the first time I have participated in such an exciting activity. I wish there were more opportunities like this for those of us from rural areas," said Digna María.
Since 2007, Fabretto has been promoting the Tutorial Learning System (SAT) in Nicaragua as an alternative rural education that offers access to secondary, technical and vocational education to youth in rural areas. SAT promotes an approach known as "learning by doing," which puts theory into practice through productive agricultural initiatives that allow youth to expand their skills, strengthen their employability, and generate income.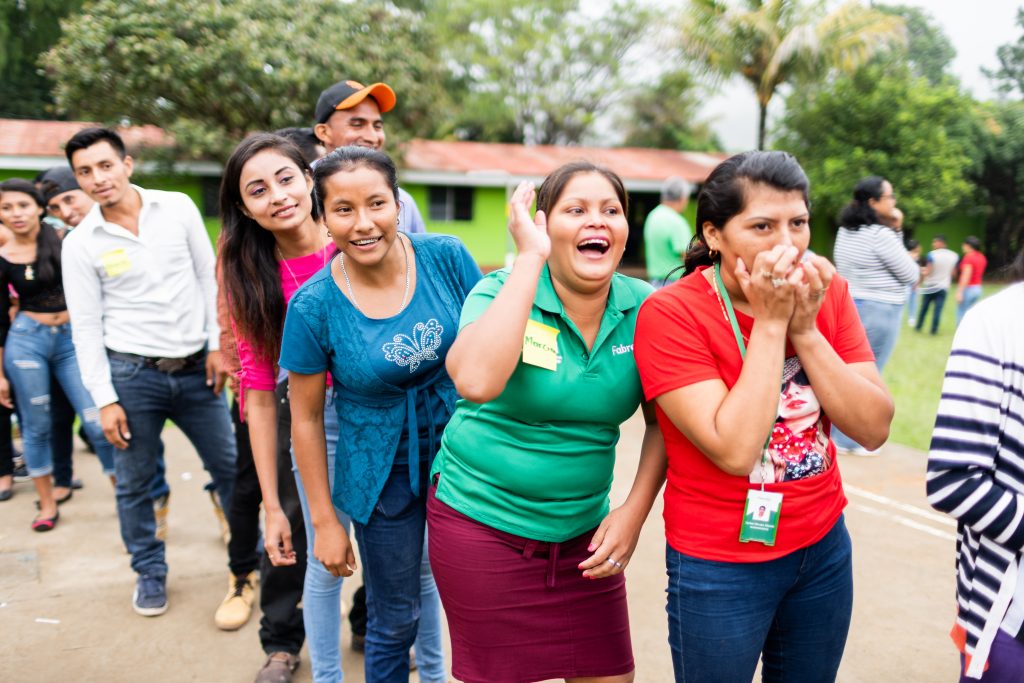 During the meeting, Fabretto's team conducted a survey to learn about the impact of the SAT program in the short and medium term on the lives of rural youth. The results of the survey will be entered into a new monitoring and evaluation system funded by the Innovation Laboratory of the Inter-American Development Bank Group (IDB Lab). "The feedback from our graduates allows us to continue improving the SAT model in order to offer an alternative that truly broadens their chances of breaking with the cycle of poverty," says Marcia Gómez, Fabretto's Technical Education Coordinator.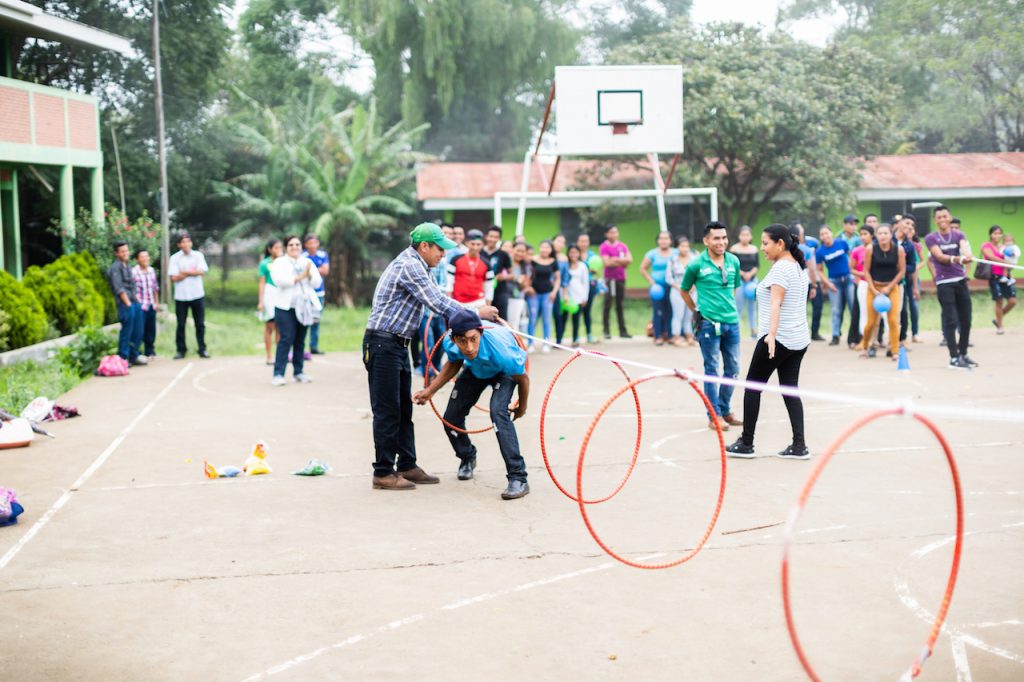 The reunion events were held from October 2 to 4 in the department of Madriz, Nicaragua, in the municipalities of Somoto, Las Sabanas and Cusmapa. A total of 140 SAT graduates from twenty rural communities participated in the meetings. Participants had the opportunity to enjoy recreational activities and share their testimonies. "Life after SAT is full of challenges, but being here reminds me that I am part of something big; it makes me feel supported by Fabretto and my former schoolmates. I leave this reunion full of courage and eager to continue fighting to achieve my dreams," said Jairo José.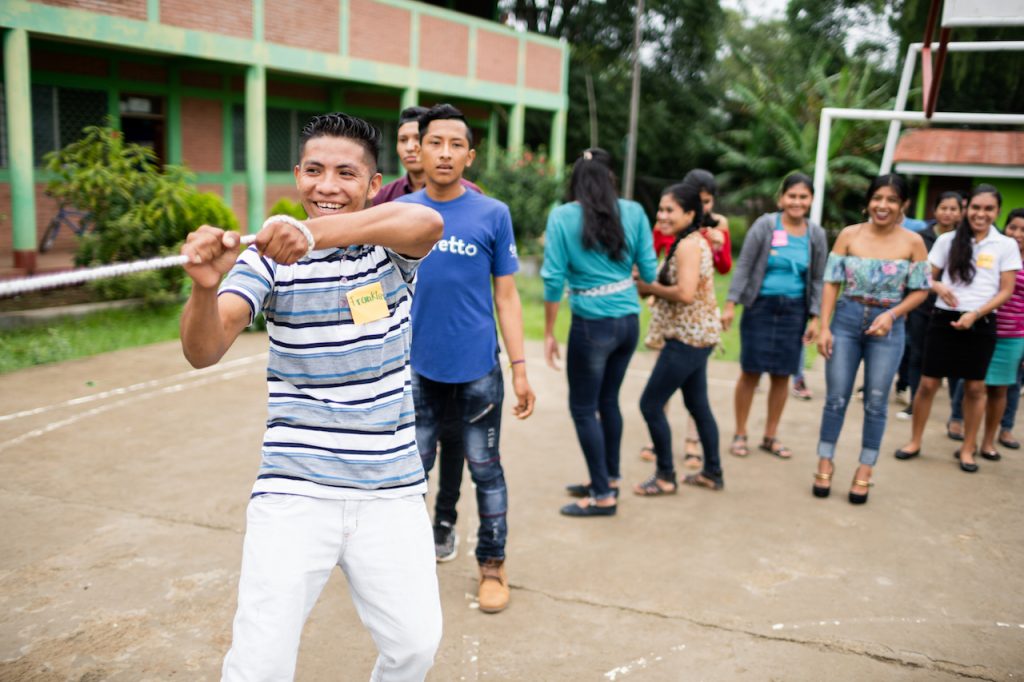 Rural youth face greater inequality than their urban peers. Social integration spaces such as these reunions contribute to their learning and personal development. "The reunion reaffirmed Fabretto's commitment to strengthen support for young people in rural areas to help them access credit and develop business plans for self-employment," said Gomez.
If you would like to support the education of rural youth in Nicaragua, we invite you to make a donation. With your support, we can transform the future of the most vulnerable communities.