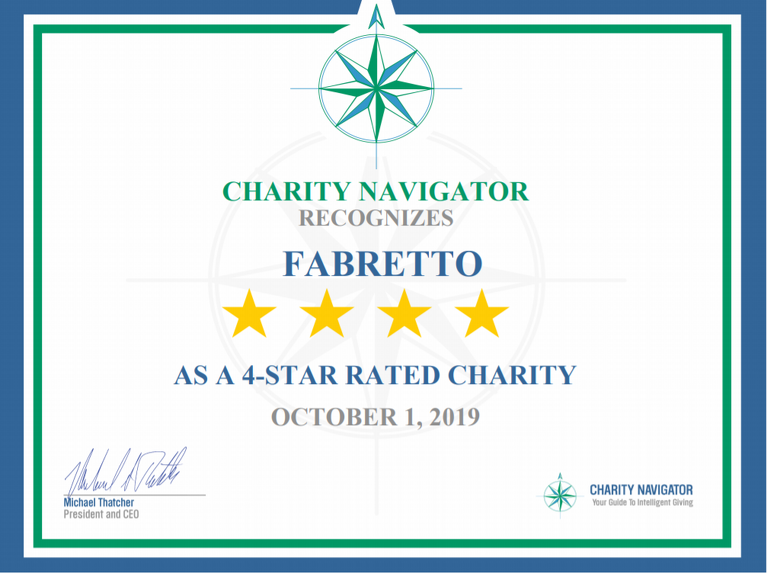 Once again, Fabretto has received the coveted 4-star rating from Charity Navigator, America's largest independent charity evaluator. This rating confirms Fabretto's strong financial health and commitment to accountability and transparency.
"Fabretto Children's Foundation's exceptional 4-star rating sets it apart from its peers and demonstrates its trustworthiness to the public," according to Michael Thatcher, President & CEO of Charity Navigator. "Only a quarter of charities rated by Charity Navigator receive the distinction of our 4-star rating. This adds Fabretto to a preeminent group of charities working to overcome our world's most pressing challenges. Based on its 4-star rating, people can trust that their donations are going to a financially responsible and ethical charity when they decide to support Fabretto."
"With this rating, we are also saying to our donors that we take their financial commitment to our mission seriously," says Karla Santana, Fabretto Income Specialist. Karla has been a part of the Fabretto family for the past 13 years, starting as CEO Kevin Marinacci's personal assistant before going on to become the Volunteer and Child Sponsorship Coordinator. Today, she is proud to be leading the effort to improve Fabretto's accountability and transparency. "These four stars are a testament to the hard work of so many people, from staff in Fabretto education centers to administrative staff in Managua and the US and, of course, the loyal support of our donors," Karla notes.
Our achievement is your achievement. Without the generous contribution of supporters like you, none of our work would be possible.
Gracias!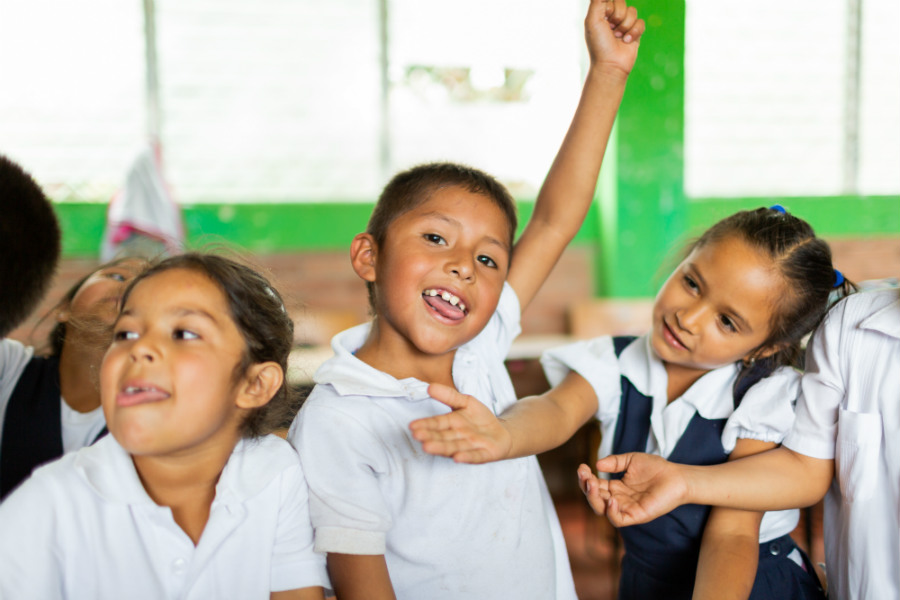 About Charity Navigator
Charity Navigator is the largest charity evaluator in America and its website attracts more visitors than all other charity rating groups combined. The organization helps guide intelligent giving by evaluating the Financial Health and Accountability & Transparency of more than 8,000 charities. Charity Navigator accepts no advertising or donations from the organizations it evaluates, ensuring unbiased evaluations, nor does it charge the public for this trusted data.
Since 2002, using objective analysis, Charity Navigator has awarded only the most fiscally responsible organizations a 4-star rating. In 2011, Charity Navigator added 17 metrics, focused on governance and ethical practices as well as measures of openness, to its ratings methodology. These Accountability & Transparency metrics, which account for 50 percent of a charity's overall rating, reveal which charities operate in accordance with industry best practices and whether they are open with their donors and stakeholders. On June 1, 2016, Charity Navigator upgraded its methodology for rating each charity's' financial health with CN 2.1. These enhancements further substantiate the financial health of our four-star charities.
You can find Fabretto's Charity Navigator profile here.