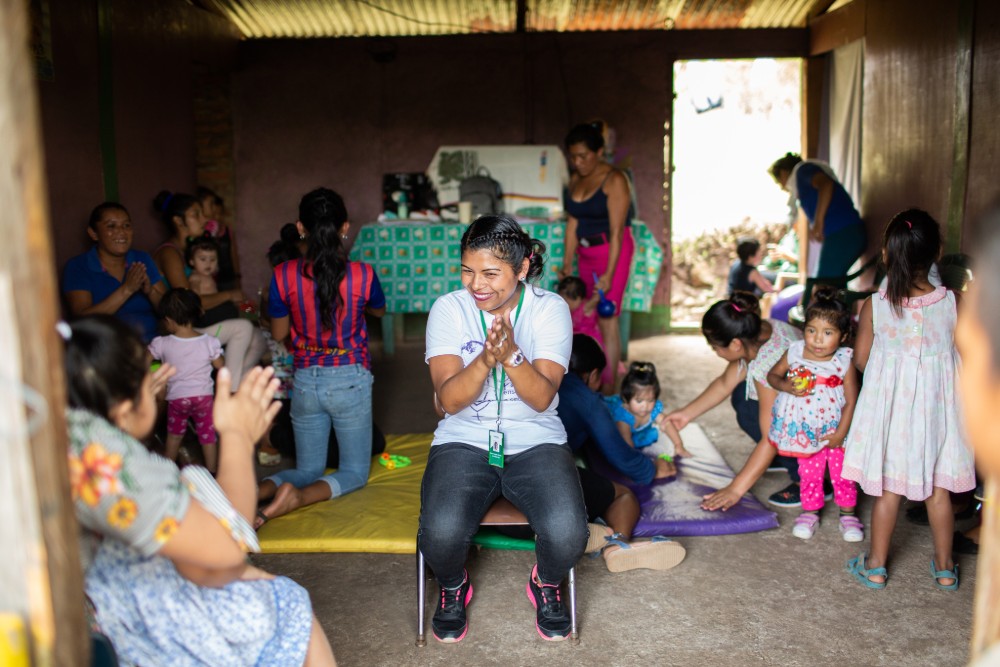 Dania was born into a family with limited resources, so enrolling in a university seemed like a distant dream. However, despite the limitations and lack of support from her husband, with hard work and thanks to the encouragement of a teacher from her community, she managed to make her dream come true.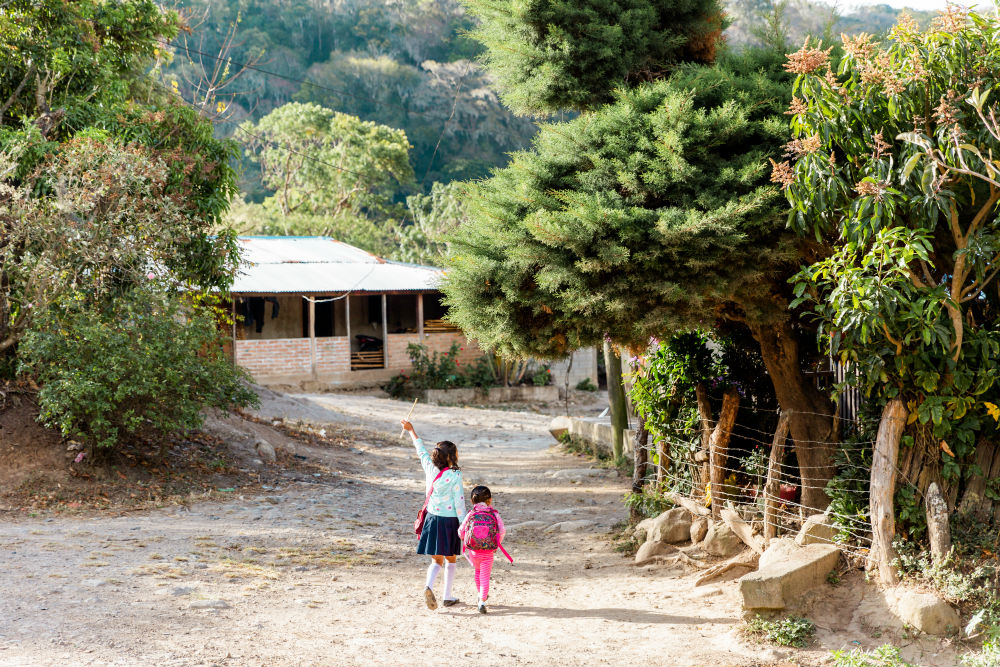 Dania discovered her vocation and love for teaching during Fabretto's Early Stimulation (ES) sessions, which she attended with her first child. Immediately, the first-time mother fell in love with the techniques and felt motivated to learn something new that she could transmit to her son, Gabriel. In these sessions, she was welcomed by a group of women from her community who came together to stimulate their babies through songs, games and a wide range of sensory experiences. It was the first time she was part of a group of women and for the first time, she actually felt supported. In the group, Dania learned different techniques that she later replicated with her son at home, where she was often questioned by her husband. However, soon after, her son showed a great change and to this day, little Gabrielito can list all the songs he learned with Norma, his Early Stimulation teacher.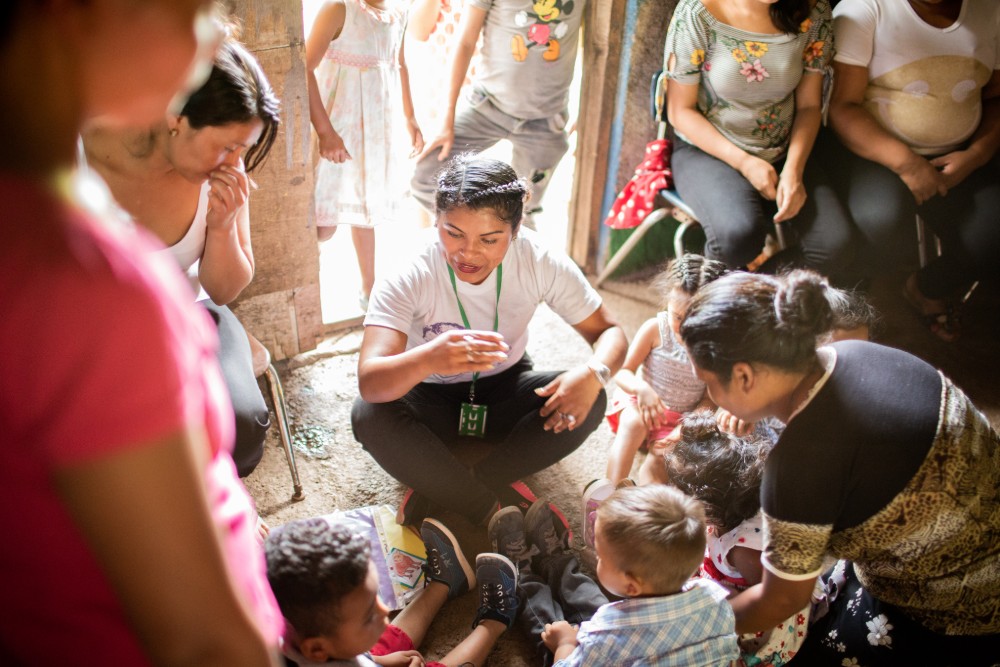 Due to her outstanding participation and enthusiasm during the sessions, Norma invited Dania to support as a promoter of the program. Dania participated in several training workshops and quickly learned all the educational techniques and methodologies. She now leads Early Stimulation sessions in the same room where one day Dania learned to stimulate Gabrielito. She still remembers when Norma encouraged her to continue her studies and attend college: "My first reaction was to think that I couldn't do it because I was married and had to take care of my son. I thought I wouldn't have the time to work." However, Norma insisted, telling her that with education, she would go far. That woman, says Dania, had the words of a prophet.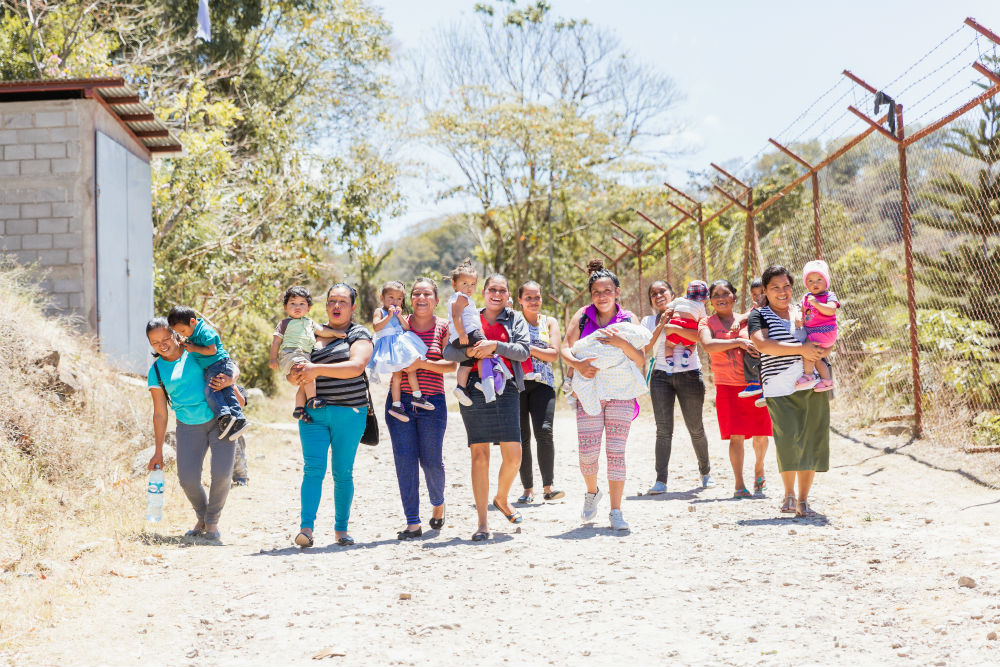 Despite not having the financial resources to pay for her university studies, Dania took a leap of faith. She requested a loan from her family to pay the first month's tuition and then began selling nacatamales (a type of Nicaraguan tamale) from home, which allowed her to save just enough to pay for tuition. After finishing the first year of university, she knew she could not give up on her studies. It occurred to her to apply for a scholarship and a job through Fabretto and was accepted for both. However, she had to choose one of the two. Although it would be a great effort to work and go to school at the same time, she chose to work with Fabretto because it would allow her to put her knowledge into practice. This work experience inspired her to change her career from Accounting to Education with a focus on early education.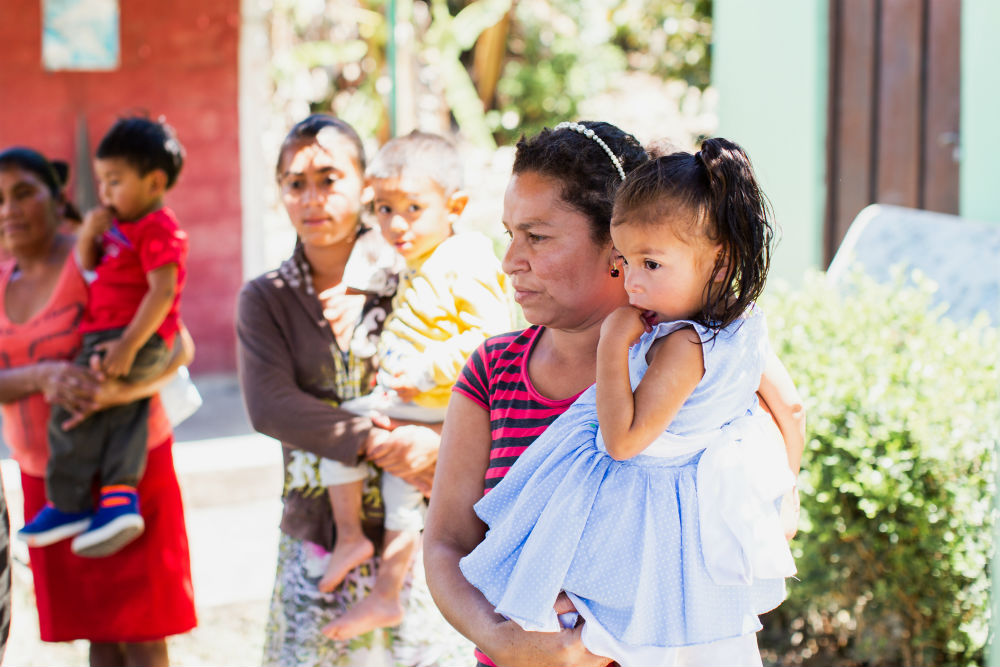 Earlier this year, Dania was offered to lead the Early Stimulation Program in the community of Quebrada Honda, in Las Sabanas. At first, Dania was afraid of not being qualified because she didn't have a teaching degree yet, but she was willing to take on the challenge. Today, seeing her teach the Early Stimulation classes with such security, it is difficult to imagine that she has only a few months of experience. Dania starts each session with a smile, a song, and a dance to get the children and their moms excited. The mothers enthusiastically participate, answering questions, dancing, and singing along with their children. Not one of them can resist a smile.
A testament to Dania's accomplishments as a teacher is hearing the children of Quebrada Honda wave excitedly and greet her when she passes by. Even 3-year-old Rodrigo, who is very shy and rarely smiles around strangers, smiles widely when he sees Dania pass his house in the Fabretto truck as he calls out "La profe Dania!" — "Miss Dania!!"
At Fabretto, we celebrate teachers like Dania, who give their hearts to their students. We are sure that many of Dania's students, both mothers and children, will remember her as the teacher who changed their lives forever.
Donate today to support Early Stimulation and teachers like Dania.