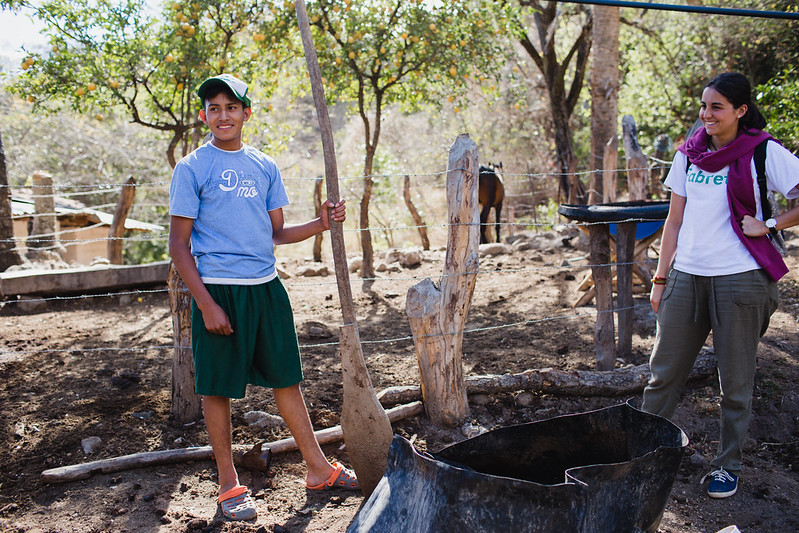 Nicaragua is a young country in the sense that more than 60% of its population is under 30 years old and 30%, or approximately 1.8 million people, are between 15 and 30 years old (USAID). With a high percentage of young demographic, Nicaragua must offer educational and employability opportunities so that a greater number of people of working age can generate economic income. However, of the 100,000 Nicaraguans who each year look for opportunities in the labor market, only 40,000 achieve it. This number has significantly aggravated by the socio-economic crisis facing the country since 2018.
In response, Fabretto, in partnership with Diputación de Jaén and the Swiss Agency for Development and Cooperation, seeks to expand the coverage of quality technical education in periurban and rural areas of Nicaragua, as well as strengthen the employability capabilities of youth. Through this alliance, and as part of the Tutorial Learning System (SAT) program, this year, more than 300 youth from Managua, Somoto, San José de Cusmapa, and Jalapa, have accessed technical courses, as well as job placement and entrepreneurship activities.
Entrepreneurial Challenge

One of the main objectives of S.A.T is to support youth in formulating their business ideas as a first step to undertake and find new alternatives that solve a need according to their environment. The formulation of their business ideas allows students to have a broader vision of what is involved in developing a business plan from formulation to financing.
In order to promote the S.A.T. methodology, "learning by doing," in September, the Entrepreneurial Challenge was developed in the San Isidro de Bolas community in Managua, where secondary school students presented their initiatives and ventures in front of a panel of judges. For this purpose, the youth conducted market research and developed a business plan to position their products locally.
In order to allow the youth to achieve their objectives, through the financing of Diputación de Jaén, 1st, 2nd and 3rd place winning enterprises received cash prizes in the amount of $500, $350, and $250 respectively. "These types of skills help young people maintain their spirit and strengthen their self-esteem," said Ramón Montalván, Director of the Fabretto Educational Center in San Isidro de Bolas.
"The challenge motivated me to move forward with my pickling project. It taught me that among ourselves we create competition and, if we put our minds to it, we can overcome any challenge," said Camilo Antonio Briceño, founder of Natural Pickles and winner of the challenge.
Vocational and Entrepreneurship Fair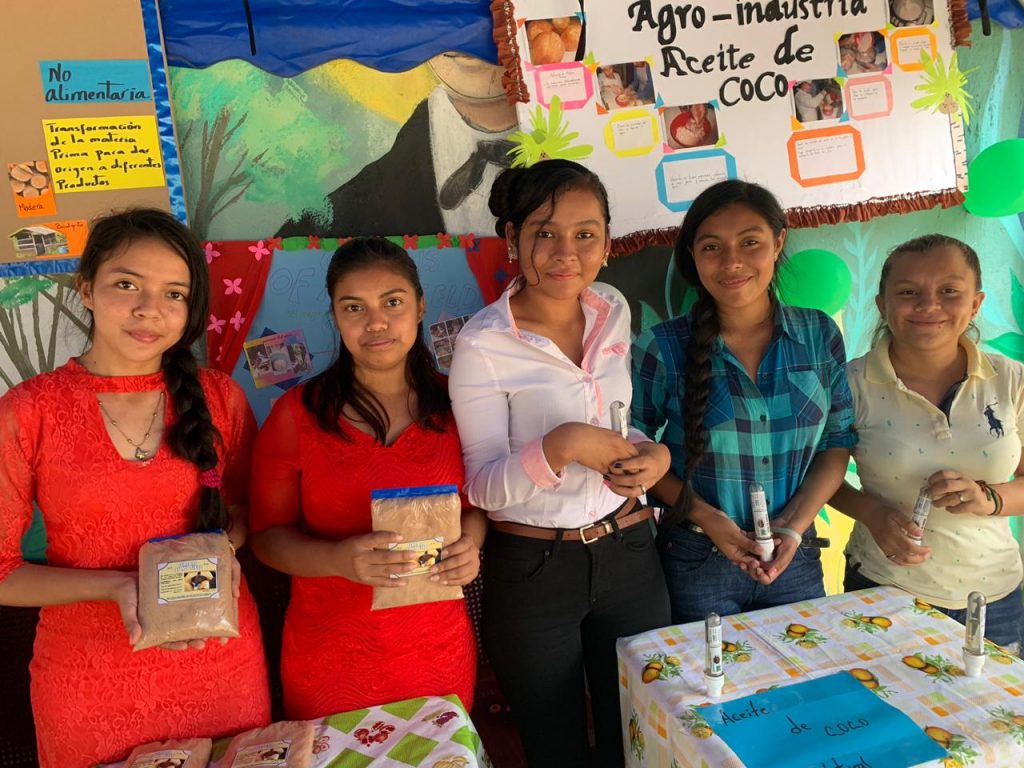 As part of the Swisscontact project, funded by the Swiss Agency for Development and Cooperation, last Thursday, September 26, a Vocational and Entrepreneurship Fair was held in the community of San Isidro de Bolas. During the fair, S.A.T. youth from 1st to 5th year of secondary school exhibited their products to the public. Families, local public, as well as representatives of the Mayor's Office of Managua and LOTO were among the visitors and buyers. Dairy products, infusions, teas, jams, tomato sauces, cereals, wine, nectars, among other products made by the youth were exhibited during the event.
"At Fabretto we promote activities that develop communication and negotiation skills in young people. We are convinced that this type of activity strengthens their employability and allows them to take advantage of local resources to generate income for themselves and their families," explained Mr. Montalván.
Also, in order to motivate young entrepreneurs to strive and continue with their schooling, representatives of the company LOTO, gave a presentation about careers related to digital technology, which are setting trends in the labor market and are essential to achieve equality and the right to access information.
Fabretto recognizes the need to connect vocational and technical training to the world of labor, technological progress and community development processes in general. For that reason, we are committed to empowering youth with the necessary skills to develop and sustain the livelihoods that will allow them to break the cycle of poverty.
If you would like to support education and the future of youth in Nicaragua, consider making a contribution today.