Meet Milady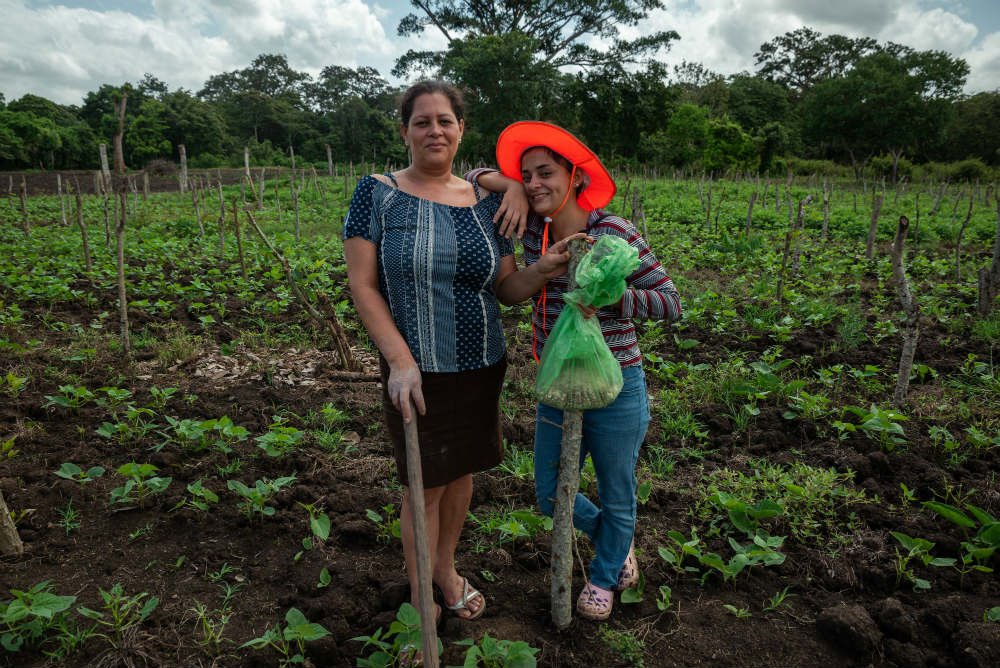 16-year-old Milady lives with her mother, doña Aurelia, and her two younger brothers in the tiny community of Gualacatú. Her father had to migrate to another country in order to find work. The family's livelihood depends almost entirely on agriculture, which is why SAT has been a lifesaver. "As a woman, I have to play the role of mom, dad and farmer and the support from Fabretto really helps," says doña Aurelia.
SAT arrives in Gualacatú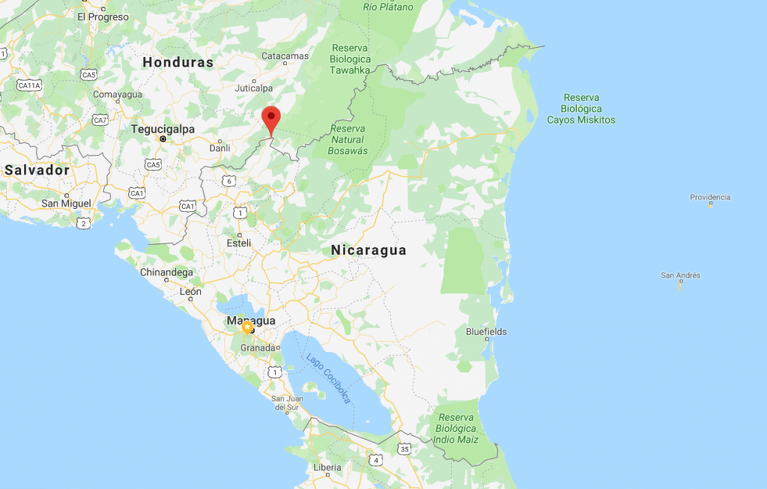 The community of Gualacatú is located around 300 kilometers from Managua, the capital of Nicaragua, within walking distance of the border with Honduras. Youth in this community have had few opportunities to further their education but thanks to a collaboration with IDB Lab, SAT has arrived in Gualacatú.
Passionfruit and Beans
Milady recently graduated from two of Fabretto's SATec courses on focusing on growing passionfruit and rice. She felt confident she could grow different crops successfully but was struggling to find buyers for her products locally. This year, Freddy, a SAT technician from Ocotal, asked Milady if she would be interested in growing passion fruit. Although she had never ventured with this crop, she accepted.
Thanks to a partnership with IDB Lab and JPO, Fabretto has not only provided technical assistance with the production of passionfruit and beans but is also linking young farmers like Milady with high-value chain partners, such as Burke Agro and Hortifruti. "By guaranteeing a buyer for our produce, Fabretto is ensuring that our crops do not go to waste and that we can make an income as a family," explains Milady.
From Gualacatú to Managua
Recently, Milady was also invited to participate in a micro-forum held in IDB headquarters in Managua, along with two other young farmers from Gualacatú. The micro-forum focused on the future of employability for youth in Nicaragua and in Latin America. One of the panel discussions featured two SAT graduates, Katherine and Edwin, who spoke about their own experience as entrepreneurs and their vision for the future of Nicaraguan youth. Not only was this Milady's first time attending an event of this kind, but this was also her first time ever visiting Managua. "It has been a great experience to visit Managua for the first time and to be able to learn from my peers," comments Milady.