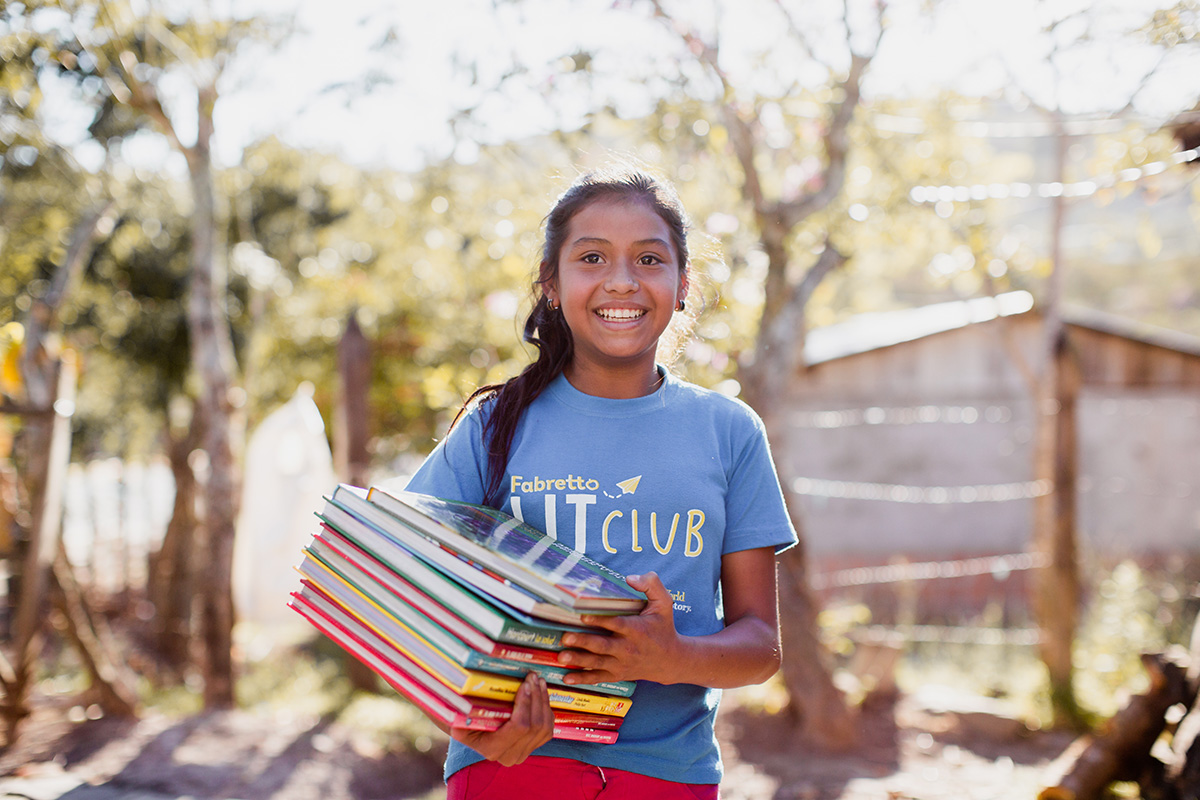 At first glance, Elisa seems shy and reserved, but her look shines with enthusiasm when she talks about her future. Despite living in one of the most remote communities in northern Nicaragua and having few economic resources, the 11-year-old student already has clear goals: to graduate from high school and become a psychologist to help children in her community, El Cipián.
In Nicaragua, 30% of children do not complete primary school (World Bank 2012); for children like Elisa who live in the most disadvantaged communities, obtaining a university education is an even more limited possibility. But Elisa is about to finish sixth grade and is determined to become the first in her family to go to college.
Every day, after attending public school in her community, Elisa helps her young sister with homework before helping her mother with chores. The upbringing of the two sisters has not been easy. To make ends meet, single mother, Sorangel, has had to migrate for work outside the community during long seasons and is forced to leave her daughters in the care of their grandmother. Elisa looks sad in her eyes when talking about her father's absence. In fact, after her father left, Elisa had a setback in her studies. "My grades were low … I did not like to participate in class and did not want to go to school," she recalls. But after joining Fabretto's reading clubs (LitClub) – an initiative implemented in partnership with LitWorld – her academic performance and self-confidence improved remarkably. Without a doubt, books opened the door to a better future for Elisa.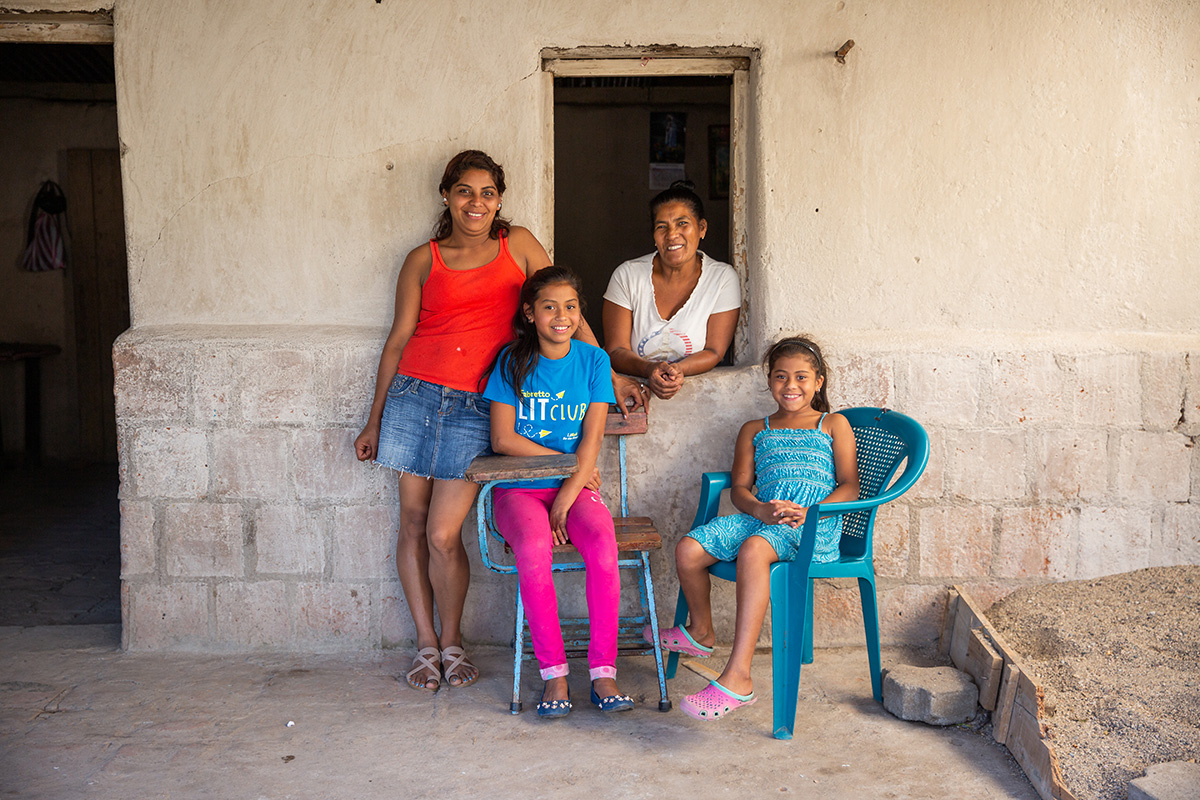 For the past two years, the young reader has been a part of the reading club "Los 12 Corazones de María" (Mary's 12 Hearts), named as a tribute to Father Rafael María Fabretto's devotion to the Virgin Mary. Elisa would not miss a single day of reading club. No matter the distance, she is always enthusiastic to lead read-aloud activities with children in other communities. "I love helping younger children to read. That's my favorite activity!" she confesses with a smile. In addition to promoting reading among younger students, she and her fellow LitClub members carry out social service and fundraising initiatives for the sick and homeless.
"My biggest motivation is to make other children feel the same joy I feel through reading," shares the young community leader.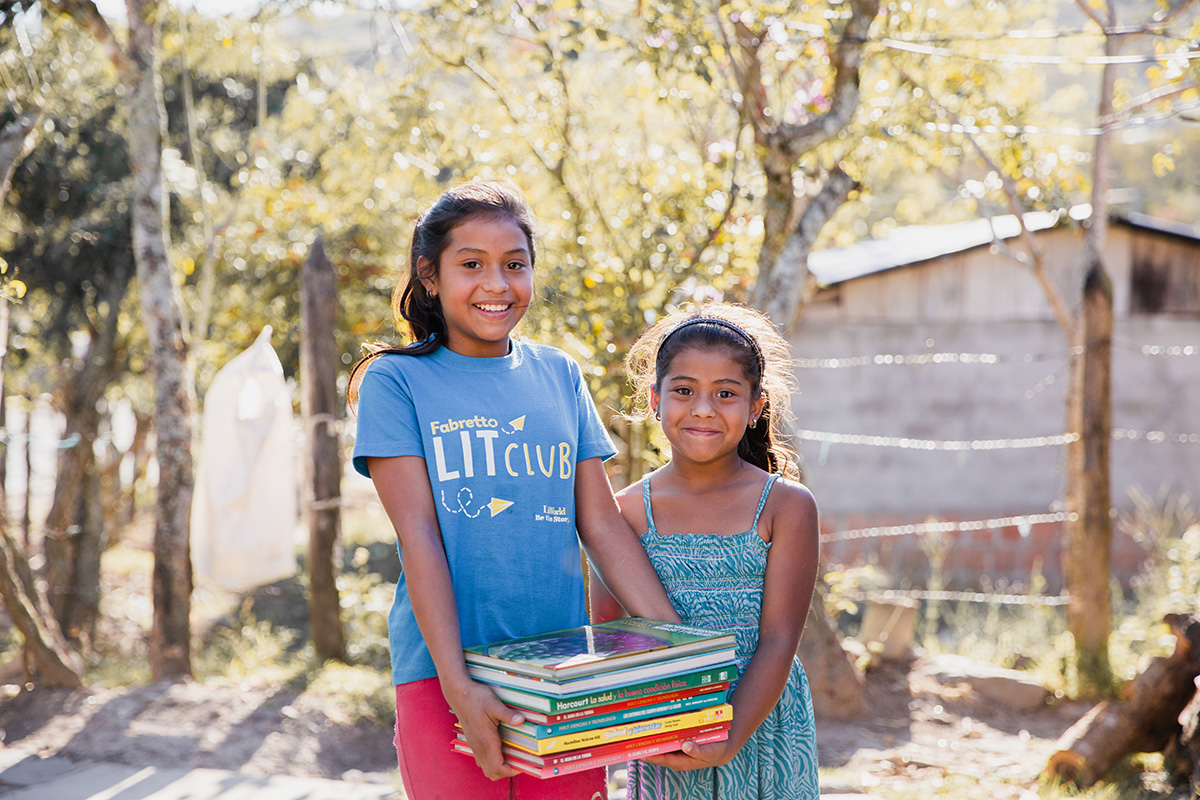 Reading has brought back Elisa's smile. With only 11 years of age, she has already become a community leader and an example for other children. Education has empowered Elisa with confidence and resilience to overcome adversity. At such a young age, she is following the footsteps of Father Fabretto, being an example of hope and service to the people in her community.
"If you ever lose your smile, find it in the smile of other children."