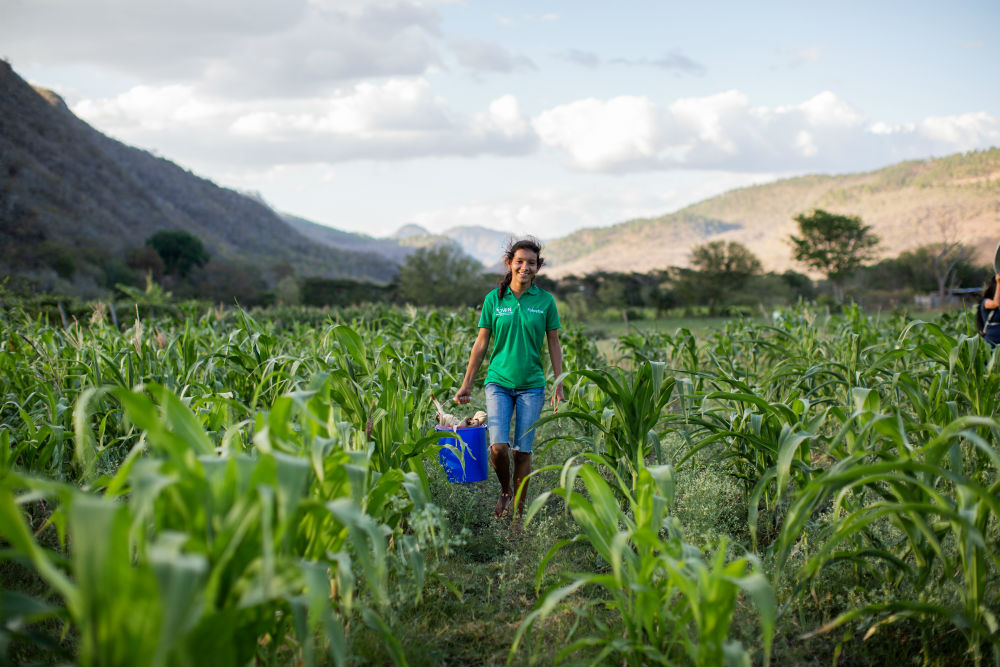 To get to Katherine's farm in the community of Sonis, Somoto during the dry season, one has to drive through a long dirt road leading to a rocky and dry riverbed. During the rainy season, it is practically impossible to get through. Although the community counts with a public primary school, a public secondary school is still not available. The closest secondary school is about an hour and a half away and were it not for SAT – Fabretto's rural technical education program – most high-school-aged students like Katherine would have dropped out of school entirely.
Sharing Katherine's story is also describing the impact of agriculture technical training in the lives of rural youth in Nicaragua.  By 18, the strong, diligent, innovative, and joyful young woman had already ventured and succeeded in the production of agricultural commodities such as beans, chia, dragon fruit, and pig farming.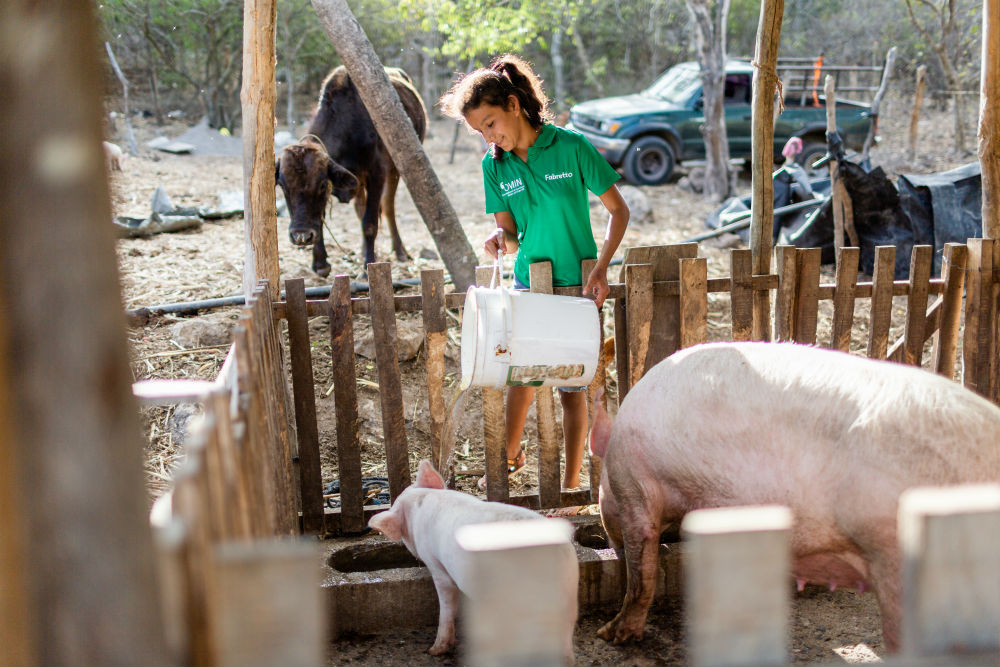 Today, 20-year-old Katherine's family farm looks a luscious green, with watermelons, passion fruit, and corn growing as far as the eye can see. However, this farm was once barren. When Katherine finished 6th grade, in addition to being faced with the possibility of never going on to secondary school because of lack of access to a school nearby, her family also fell on hard times. Her future looked bleak, but everything changed the day Donald, a Fabretto staff member in the Somoto Education Center, visited Sonis to announce the arrival of the SAT Program, an education model that complements theoretical lessons with practical knowledge. Instead of having to travel long distances to get to a secondary school, Fabretto was going to bring a teacher to them.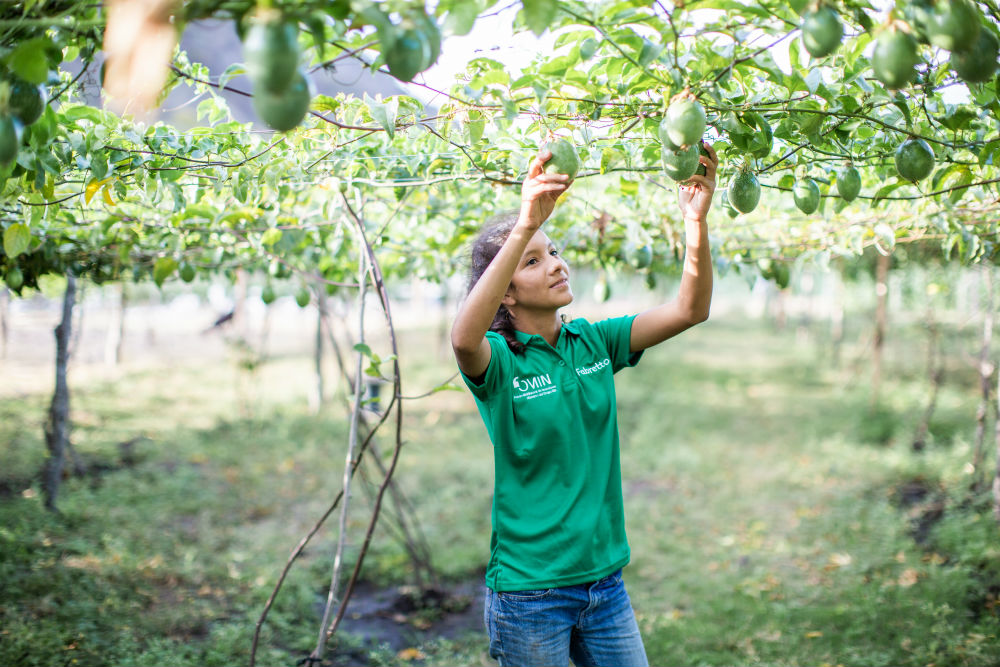 "Fabretto has been with me in good times and bad. When I had nothing, they came to my community and opened up SAT. They gave me beans to plant and I started earning a steady income."
Soon after Katherine enrolled in SAT,  she was provided with bean seeds and supplies to start her own bean production at home. With the technical assistance from her SAT tutor, Katherine and her family were able to get their farm to start producing again. Even her 80-year-old grandfather has learned new techniques that he has been able to apply to the traditional production of watermelons and corn.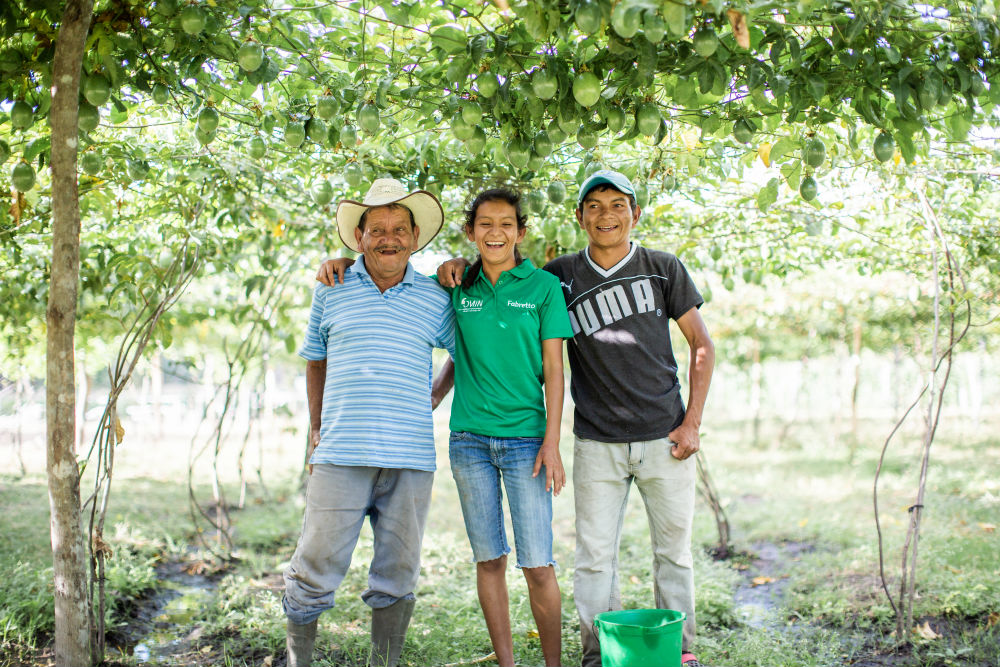 Few girls in Katherine's community felt comfortable enrolling in a program that was traditionally perceived as being geared toward boys. Out of only a handful of girls who enrolled in the SAT Program in Sonis, Katherine was the only one who finished it. Despite the gender stigmas that made it difficult for Katherine to continue in the program, she never faltered. "Many girls think agriculture is a man's world; I always tell them that we have the same rights as men and that agriculture is a means to earn an income of our own," says Katherine. Today, thanks to Katherine's perseverance and example, more girls in Sonís are breaking the barriers of educational equity through SAT.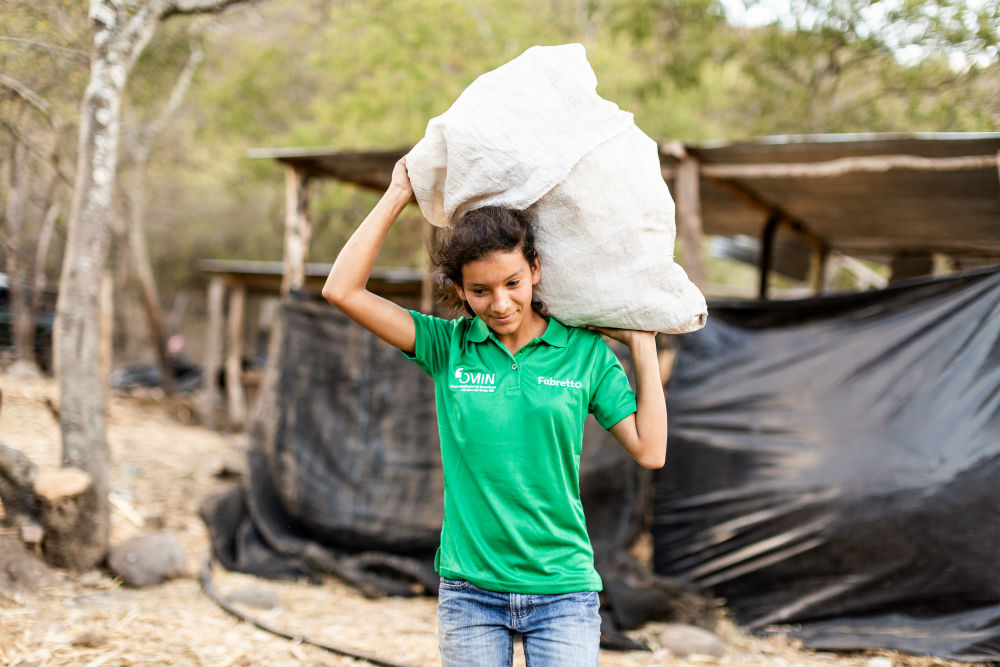 Thanks to a project funded by the innovation laboratory of the Inter-American Development Bank Group (IDB Lab), Katherine has gained experience in a large number of agricultural projects. She is producing passion fruit and is selling locally as well as working with Fabretto to identify potential buyers outside of her community. Through Fabretto, she has even connected with international buyers like Mayorga Organics. In 2018, in the midst of a socio-economic crisis in Nicaragua, she was granted four pigs to start her own pig farm. In one year, she was able to raise and sell 22 pigs, helping her gain an income to pay for a technical course in Zootechnics following her graduation from SAT in 2018.
Once Katherine finishes the Zootechnics course, she plans to enroll in a veterinary medicine program in Estelí. With her remarkable drive, joyful optimism, and resilience, we are confident she will achieve her dream of becoming the first veterinarian in her community.