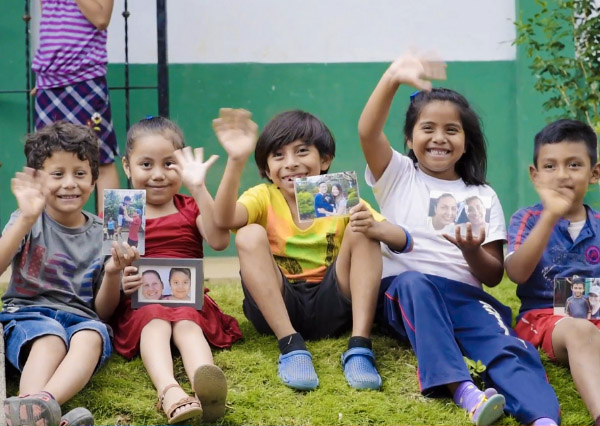 There are nearly 385 million children living in poverty in the world (UNICEF). Without access to education, these children are destined to continue living in a cycle of poverty, This may seem like an overwhelming fact, even for those who are looking for ways to make a difference. However, we believe it is possible to change this reality for every child in the world by working to transform their future, one child at a time.
One child at a time is the motto of our child sponsorship program. Sponsoring a child is a long-term commitment to change a life through education, nutrition, protection, and love. When you sign up to sponsor a child like Gledys for just $1 a day, you can provide access to essential life resources that make an enormous difference for children in impoverished communities in Nicaragua. These are our top 5 reasons to sponsor a child in Nicaragua:
1. Education is a gift that keeps on giving

In Nicaragua, only 28% of rural children reach 6th grade (UNICEF). Through Fabretto's child sponsorship program, children from underserved communities benefit from quality education and after-school programs that develop life skills and long-term benefits in the classroom. Our programs promote play-based methodologies to stimulate learning, resulting in higher retention rates. Children who benefit from our programs have more chances of completing the school year and moving on to the next school level.
2. School meals can save lives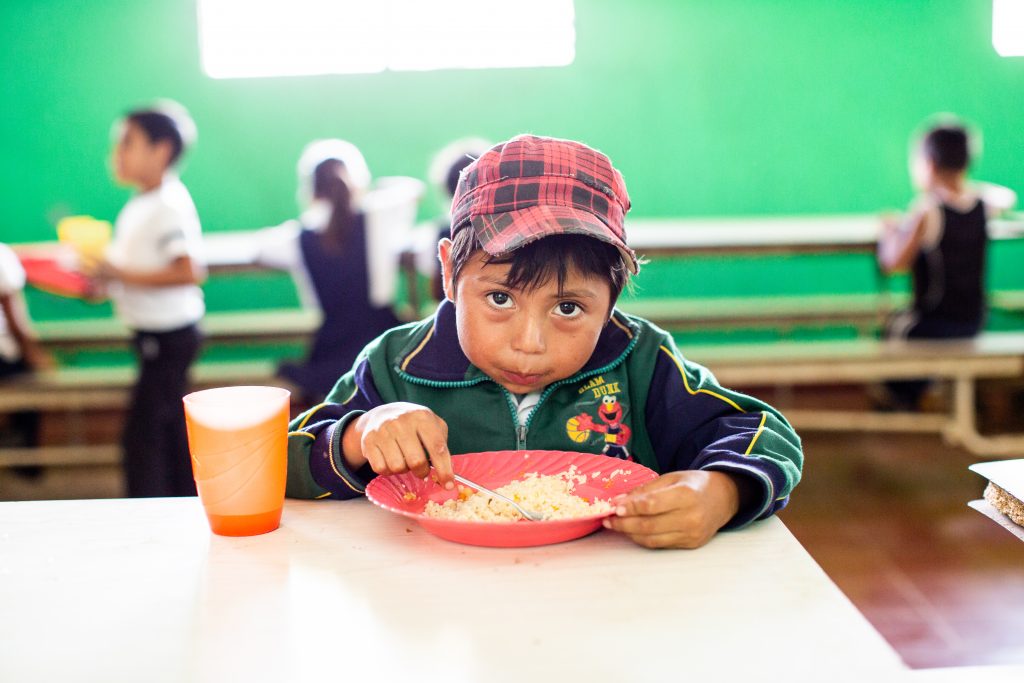 No child can learn on an empty belly. In Nicaragua, 16% of the population is undernourished and as many as 30% of children under 5 living in Madriz, one of the largest areas we serve, suffer from chronic malnutrition. When you sponsor a child with Fabretto, children in our education programs benefit from daily nutritious foods, oftentimes their only full meal of the day. Each day, our school nutrition program strives to serve a "Plato del Buen Comer," or a Healthy Eating Plate (a graphic representation of a healthy daily diet similar to the food pyramid).  Fabretto meals are planned to fulfill at least 60% of the daily caloric recommendation for each child with foods that have nutritional value.
3. Teachers are the determining factor of a quality education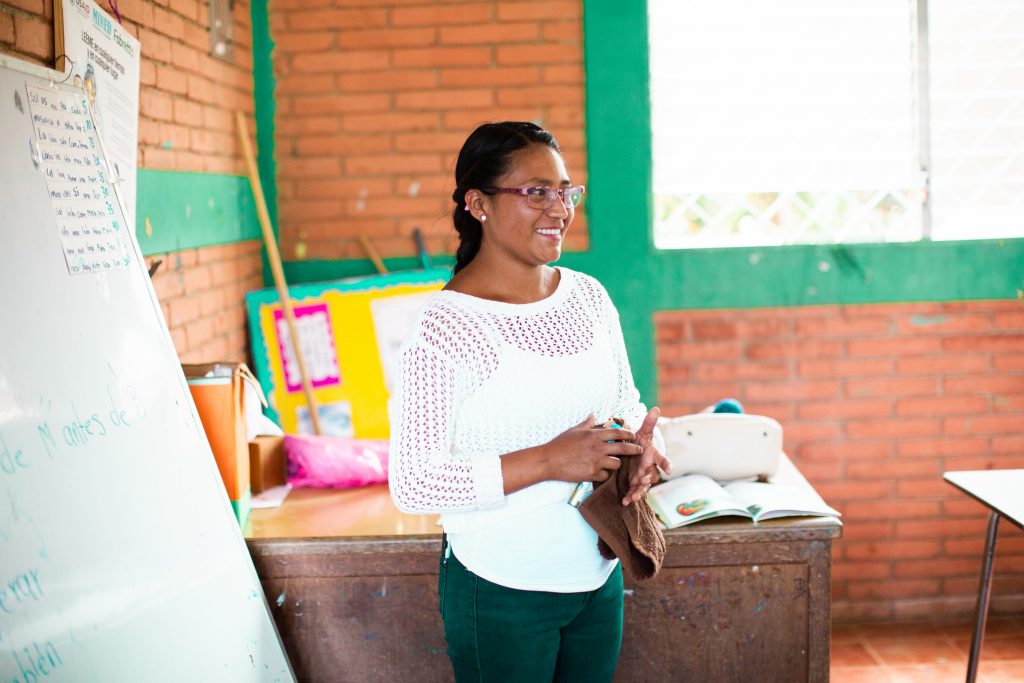 In Nicaragua, 72% of pre-school teachers, 26% of primary teachers and 43% of secondary education teachers have no formal training. Fabretto sponsored children have access to trained teachers who make learning fun and exciting for their students. With trained teachers, students living in poverty can develop skills to transform their own future.
4. Friendship is the greatest motivator

Child sponsors are encouraged to write letters to their sponsored children. Through this letter-writing process, sponsors have the opportunity to establish a bond with their sponsored child by sharing updates and pictures. To make this process easier for sponsors, Fabretto provides a letter-writing guide and a form through which sponsors can send letters and upload pictures. Our staff in the field translated these letters and prints them, along with any pictures sponsors may have shared. These letters, frequently bringing a message of motivation and love, are then delivered to the sponsored children.
Additionally, sponsors may send their sponsored child one of the gift packages listed on our website. These packages are purchased in Nicaragua, which helps to stimulate the local economy and ensures your sponsored child receives the items most suited to their personal needs. In this way, sponsors can go above and beyond to ensure the children they sponsor have no reason to leave school.
5. Child sponsorship creates a supportive community

Fabretto's holistic approach involves children's parents, teachers, and other community members in the solution to create sustainable change. Recognizing the key role of parents in their children's education, in 2018, Fabretto trained close to 4,000 parents in areas such as violence prevention, parenting, and health and nutrition.
In a country with such a high level of poverty, sometimes something as simple as not having a decent pair of shoes is excuse enough to miss school. For this reason, in addition to having access to trained Fabretto teachers, a Fabretto child sponsorship officer in the field continuously follows up with the sponsored children and their families, often identifying potential risks to retention before it is too late. Together, each community member plays a key role in the transformation of their community through education.
You, too, can be a part of that supportive community. Sponsor a child today.
If you have any questions about the program, our child sponsorship staff will be happy to answer them. Give us a call at 703-348-2343 or send us an email at [email protected].
Child Sponsorship Success Stories