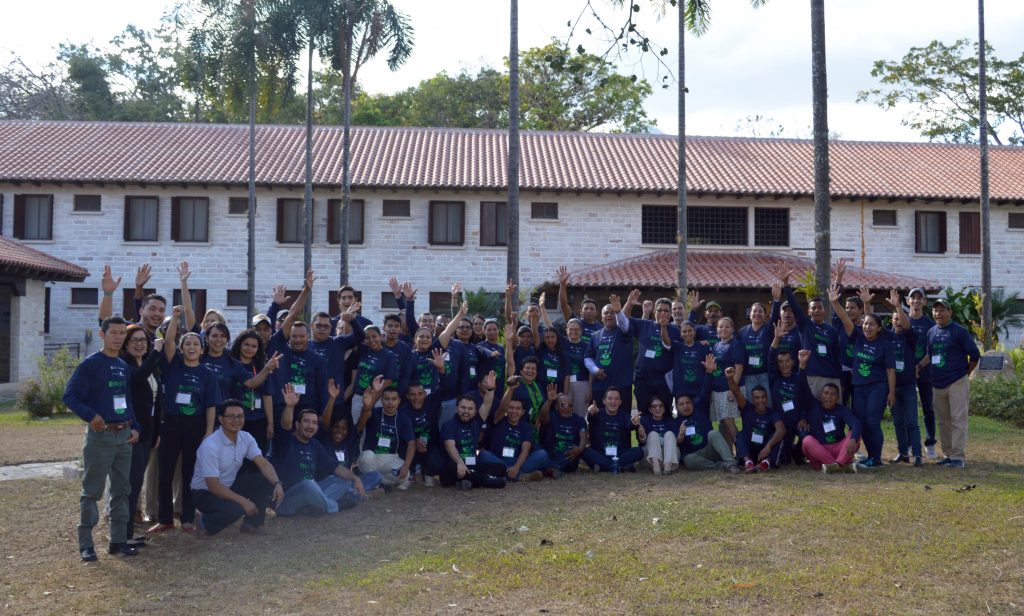 During the first week of February, Fabretto held the first "Regional Learning by Doing Summit" (ERAH) at Zamorano University, Honduras. The regional meeting was implemented within the framework of a project funded by Tinker Foundation, which seeks to strengthen, evaluate and raise awareness about the impact of Fabretto's Rural Education Program (SAT) on the lives of rural youth and their families in Nicaragua.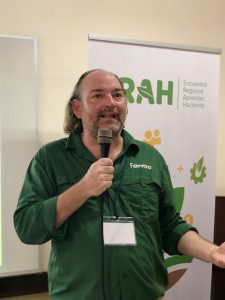 The summit included presentations and activities guided by four main themes: innovating, earning, connecting, sharing. "ERAH is a platform for the exchange of experiences on educational methodologies, such as SAT, which puts theory into practice, promotes innovation, and foments the development of productive initiatives, in order to impact rural economies," explained Kevin Marinacci, Fabretto Chief Executive Officer. The meeting was attended by representatives from institutions working in Latin America, such as: Asociación Bayán, FUNDAEC, Organization of Ibero-American States (OEI), CARE Honduras, Catholic Relief Services (CRS), Burke Agro, Hanns R. Neumann Stiftung, World Food Program (WFP), Texas Tech University, University of Illinois, among other. Additionally, several SAT student beneficiaries, tutors, as well as farmer families, traveled to Honduras to share their experiences with international organizations.

Since the program inception in 2007, SAT has expanded in Nicaragua through short-term courses (SATec), focused on specific agricultural areas, directly related to the creation of economic opportunities. Most recently, through the foundation of Fabretto Enterprise, and thanks to funding from the Inter-American Development Bank (IDB), Fabretto has been able to benefit rural youth and their families with access to technology, capital, as well as high value chain alliances, including: Mayorga Organics, Vega Coffee, Sweet Progress, Counter Culture, Burke Agro, Hortifruti, among other. "We are transforming SAT's learning by doing into learning by earning," commented Marinacci during his presentation.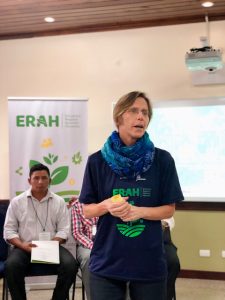 Vera Fischersworring from Hanns R. Neumann Stiftung, explained how the meeting was a great opportunity to learn about SAT. According to Fischerworring, she was able to identify several similarities with current programs being implemented in Guatemala and El Salvador by Hanns R. Neumann Stiftung, and even discover new techniques that could potentially be implemented with local young entrepreneurs. "Fabretto's SAT program is a great example of success. The way they have managed to link their non-for-profit initiatives with markets through the creation of Fabretto Enterprise is very interesting. Without a doubt, their learning by earning methodology is a solution to eradicate poverty and other challenges faced by rural youth in the Western Hemisphere. I can't wait to visit Nicaragua and witness Fabretto's impact first hand!"

The meeting also included a tour of the Zamorano campus, which was a great opportunity for ERAH participants to learn about innovative agricultural techniques and ask questions directly to Zamorano students. "Just like my community, Zamorano University is located in the Dry Corridor of Central America; that's why I was very excited to learn about the way they take advantage of water resources to irrigate crops," said Karla, SAT student from Ocotal, Nicaragua.

Honoring the "learning by doing" approach, the summit agenda included team-building activities led by 4-H Club representatives. "These type of meetings not only expand knowledge, but also reinforce young people's communication and social skills. Throughout the meeting, I have been able to witness how confident and extroverted SAT students are," shared José Granados, 4-H Club Costa Rica Coordinador.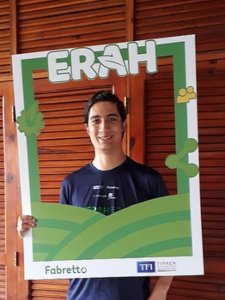 One of the main objectives of the Project funded by Tinker Foundation in Nicaragua, focuses on the development of an impact study that compares SAT communities to similar communities that do not have access to program, which will be implemented by a group of researchers from University of Illinois. During the meeting, Federico Ceballos, part of the group of researchers, had the opportunity to share experiences with SAT beneficiaries, and learn what other organizations are doing the in the region. "Despite having study the coffee industry for years, this is the first time I actually hear about the importance of rehumanizing the production of coffee to elevate the work of farmers, which is often taken for granted, due to its minimal participation in the long business chain. I think this is a great way to connect the product with the consumer", shared Ceballos.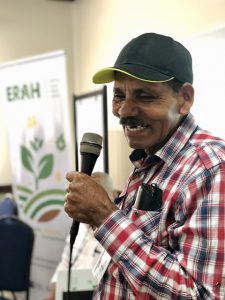 The four-day meeting at Zamorano University culminated with a panel discussion on the experiences of young people and families who have been linked to high value chains. "I did not finish school… but I have learned a lot with Fabretto. I have increased dragon fruit and chia production, which makes me happy, because I am earning more, and my children are also learning!" shared proud farmer, Fanor Maradiaga from Jalapa, Nicaragua. Through IDB funding, Fanor has benefited from technical assistance, as well as donation of high-quality seeds and a biodigester. 

"The 12-year impact of SAT in the communities of Nicaragua is much more tangible, compared to short-term intervention projects. Short-term projects limit farmers from the opportunity to close learning cycles and reap the fruits of their work. That's why the commitment of the University of Illinois is long-term. It is an honor for us to be an ally of this important program," commented Ceballos.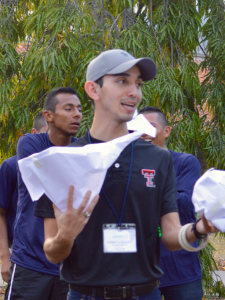 The Honduras meeting is the first of three that will be carried out during the life cycle of the Tinker Foundation project. Fabretto hopes ERAH will help create a network of learning-by-doing implementers to continue to share knowledge and contribute to sustainable development in the region. "This platform brings a diverse group of people together –– researches, executives, students, farmers – which otherwise would be difficult to achieve. This diversity truly enriches the ERAH experience." – Rafael Quijada Landaverde, Research Assistant, Department of Education and Agricultural Communication, Texas Tech University.

About Fabretto-Tinker Foundation Partnership
In 2018, Fabretto Children's Foundation and Tinker Foundation celebrated the launch of "Enhancing and Evaluating Tutorial Learning System's (SAT) Impact on Rural Nicaraguan Youth & Communities", a 33-month project benefiting 1,200 SAT students in Nicaragua.
Project Objectives:
Align SAT's technical training offerings with the 21st century economy, focusing on technology, communications, and problem solving using creative and analytical thinking.
Improve SAT's cost effectiveness, environmental-friendliness, and potential for scale by digitizing the program's curriculum.
Evaluate SAT's economic impact via a rigorous impact study that compares communities that benefit from the SAT program to similar communities that do not.
Strengthen SAT students and their families' links to  markets and value chains.
Share project findings and lessons learned with implementing organizations, education experts, think tanks, and policy analyst via annual international conferences.
Develop a virtual platform that serves as a digital resource for implementers, academics, policy-makers, and grant-giving organizations. The platform will contain content that enables individuals to learn more about the SAT program and issues that the program is addressing throughout Latin America.