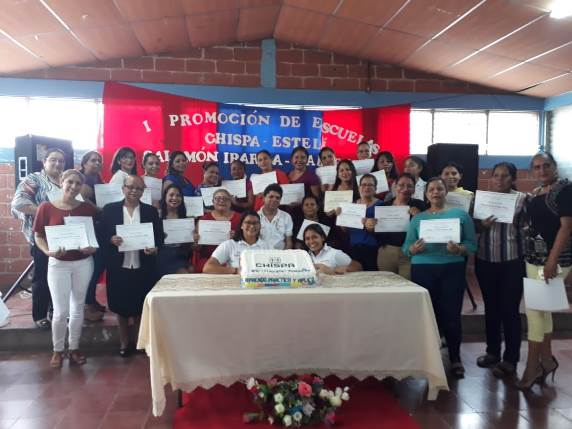 The Salomón Ibarra center, located in Estelí, is one of the thirty educational centers that has concluded the first cycle of the CHISPA project in an outstanding manner. The initiative consists in creating an innovative and dynamic learning environment in mathematics to replace traditional teaching methods and paradigms in each of the schools.

CHISPA is an initiative that began in 2016 and is currently executed by Fabretto Children's Foundation in partnership with Fundación UNO. The project serves students from first to third grade of primary school. Each year, over 350 students in Esteli participate in this innovative teaching model. "Participating in the CHISPA project has strengthened  teachers' knowledge and techniques, through time management, problem-based learning, the flipped model, and the use of playful tools such as educational treasure hunts, pulpería, math cards, math bingo, coding the alphabet, graphic organizers, dominoes, sudoku, among others," explains Geneli Quiroz, Director of the Salomón Ibarra center.

Teachers learned methodologies such as active and contextual learning, learning through play, and the use of technology as an educational tool for the development of critical mathematical thinking, and problem-solving.

CHISPA, initially called "Proyecto Khan," began in 2012 with the intention of promoting math in primary education through the use of technology and audiovisual media. This pilot project is composed of three fundamental aspects:

1- Technological resources – TVs and DVDs with more than 500 math videos for 2nd through 6th grade.

2- Support and training of teachers in the use of videos with more than 100 dynamic and active teaching strategies.

3- Continuous evaluation of teachers and students.