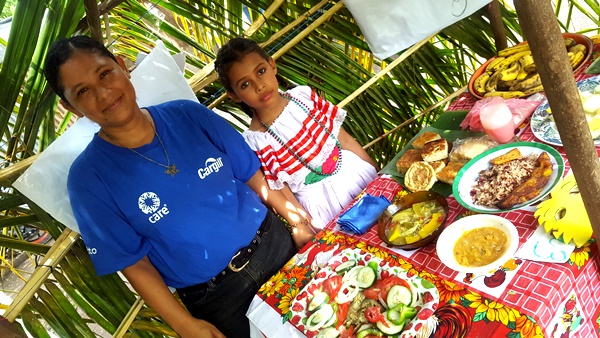 To celebrate World Food Day, the Cargill's Nourishing the Future Project, implemented by CARE and Fabretto in Nicaragua, is developing a series of activities that promote a balanced and nutritious diet in schools and communities where it is present.
World Food Day is celebrated worldwide every October 16th. Its purpose is to raise awareness among the peoples of the world about the global food problem and to strengthen solidarity in the fight against hunger, malnutrition, and poverty. This is how Cargill celebrates it promoting Food and Nutritional Security (SAN) in the communities where it is present through its plants.
The project Nutriendo el Futuro, an initiative framed in the CSR of Cargill, contributes directly to the second objective of sustainable development of the United Nations: Zero Hunger. In this sense, to commemorate this day has developed a series of activities that are taking place from October 4 to 25, such as:
– Cinema forums to highlight the importance of eating healthy
– Contest of recipes based on vegetables and legumes
– Zumbatón, to promote physical activity, complementary to an adequate diet.
– Strengthening school, family and community gardens.
Nourishing the Future began its work in 2013 and has as a general objective that producers and micro-entrepreneurs guarantee the food security of their families, with equal access to markets, control of their resources and the increase of their resilience to climate change. This initiative is present in 26 communities of 7 municipalities and serves 6,200 preschool and primary education students in Nicaragua.