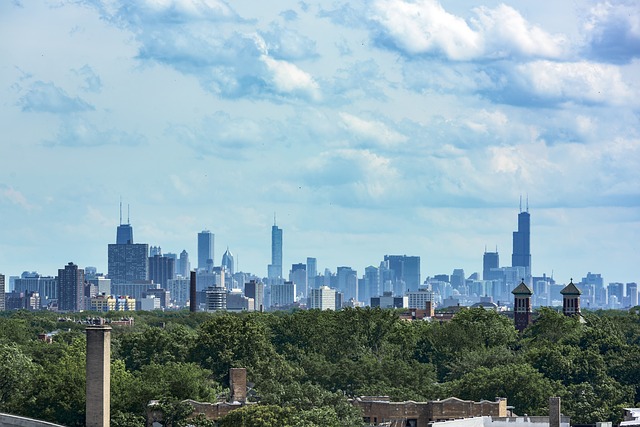 Although Fabretto's roots lie in Nicaragua, its origins are intrinsically interwoven with the cities of Evanston and Chicago. It is in the former, where in fact, the first Fabretto fundraiser (Night for Niños) was held, in the childhood home of our CEO, Kevin Marinacci, and it is where we now return to establish our new offices.
After Kevin stayed an additional year in Nicaragua to continue helping with Fabretto's mission, his father, Carl Marinacci, visited and he, too, became involved and helped transition the work of Padre Fabretto into what is today the organization, Fabretto Children's Foundation. This way, the first US office was born. Out of his parent's home, Kevin and his family did small outreaches to connect Fabretto with local partners, such as his high school alma mater, Loyola Academy, and Sheil Catholic Center at Northwestern University. He went on to obtain his MBA from Northwestern's Kellogg School of Management, graduating in 1996, all while continuing to raise awareness about the organization. Since then, multiple relationships have been established with communities in Evanston such as Lake Street Church and subsequently in Chicago, with Old St. Patrick's Church and McDonald's.
Fabretto has deep roots in Evanston and Chicago. Not only is Evanston the city where Kevin grew up, but it is also the city where the Chairman of our Board of Directors, Bill Glastris, and his wife, Caroline, attended undergraduate and graduate school at Northwestern University. Fast forward to today, Bill continues to work from Evanston in his company, Evanston Partners, LLC. His office is located directly across the hall from Fabretto's new home. Furthermore, Chicago is the home to some of our other Board members, such as Tom Gleason and Nick Lo Bue.
Fabretto is back home, not only looking to build its relationship with Board members and partners but also to better serve the community that has helped our mission grow. Come visit our new office! We are located at 1563 Sherman Ave, Evanston, IL.
Are you in the Chicago area?
Join our upcoming Night for Niños in Chicago, Friday, November 2 at the Chicago Cultural Center.