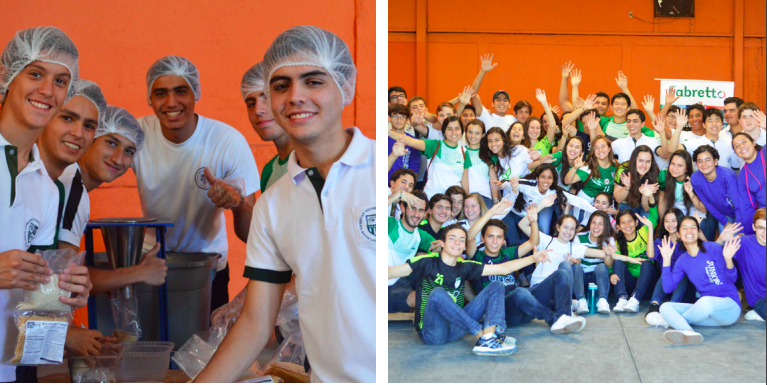 Did you know that 17% of children under the age of 5 living in the "dry corridor" of Nicaragua suffer from chronic malnutrition? The lack of proper nutrition, caused by living in severe poverty has become the number one reason for school dropout and underdevelopment for children.  Through Fabretto key partner Feed My Starving Children (FMSC), Fabretto has been able to bring healthy meals to children suffering from undernourishment in rural Nicaragua.
"Joined Hands" – a project in partnership with Feed My Starving Children (FMSC) – brings communities in Nicaragua one step closer to sustainability, through FMSC's nutritional product, Manna-Pack.
FMSC volunteers across the US, join hands to pack vitamins, vegetables and soy. These packages are shipped to Nicaragua, where volunteers add locally-grown rice during packing sessions hosted by Fabretto. By purchasing rice locally, Fabretto and FMSC are helping to improve the lives of small farmers in Nicaragua. The objective of the program is to stimulate the local economy, while providing nutritional support to underserved communities.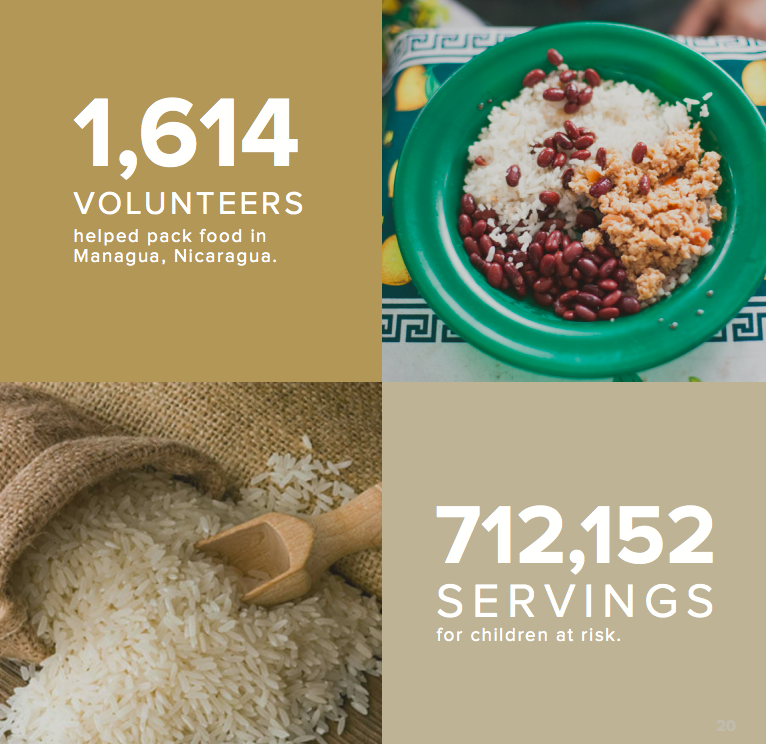 In 2017, 1,614 volunteers participated in the packing sessions, from local volunteers to students,  to the employees of large organizations, providing 712,152 servings for at risk children in Nicaragua.
FMSC-Fabretto meals build a solid foundation for communities to become strong and self-reliant.
Thank you, volunteers!