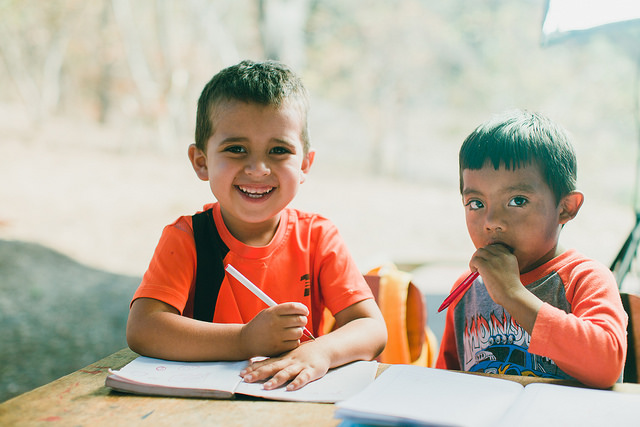 60 DAYS OF HOPE
Keeping Faith in the Future
Not long ago, our local staff delivered a donation of books and pencils to a group of preschoolers in rural Nicaragua. The donation was given along with a promise to these children: "you can become anything you wish."
Today, we are at risk of breaking that promise.
Nicaragua is in Turmoil
Today, Nicaragua has reached 60 days of turmoil. Since 
April 18
, the country has been experiencing political and civil unrest, increased crime, and instability. Major highways have been blocked, isolating entire cities and communities. Violence has been escalating exponentially and has led to numerous deaths. The US Department of State has issued a level 3 travel alert urging US citizens to reconsider travel to Nicaragua. In addition, the
US Embassy in Nicaragua
has ordered the departure of family members of U.S. government personnel and even authorized the voluntary departure of its personnel. Fabretto has suspended all US volunteer and service group trips that were scheduled for the Summer of 2018. As a result, much of the income and projects that we were counting on to support our programs will no longer be available to help the children and families we serve day to day.
Help us Keep our Promise
A promise is a promise. Fabretto's priority is, and always has been, the children and youth whom we serve. The stability and safety that Fabretto programs provide are a lifeline for the children. D
uring crises, not only is school necessary for the continued education of children, but it also provides them with emotional and physical protection while their worlds are in chaos.
For this reason, as a true testament of our staff capacity, we are doing everything in our power to ensure that the doors of our Education Centers are open and ready to support the children in the communities where we work. However, we need your contribution to help us continue to bring hope through education to our communities.
Join our "60 Days of Hope" campaign
As a response to the 60 days of turmoil in Nicaragua, today we are launching the "60 Days of Hope" campaign to help Fabretto continue to make the necessary infrastructure improvements, as well as keep our education programs running. Our goal is to raise $60,000 
in 60 days
 to bring the hope of a better future to the children we have promised to serve. We kindly ask that you join us in reassuring that promise throughout this difficult time by sharing your generous hearts with the most vulnerable: the children of Nicaragua.
Today is the first day of Hope.