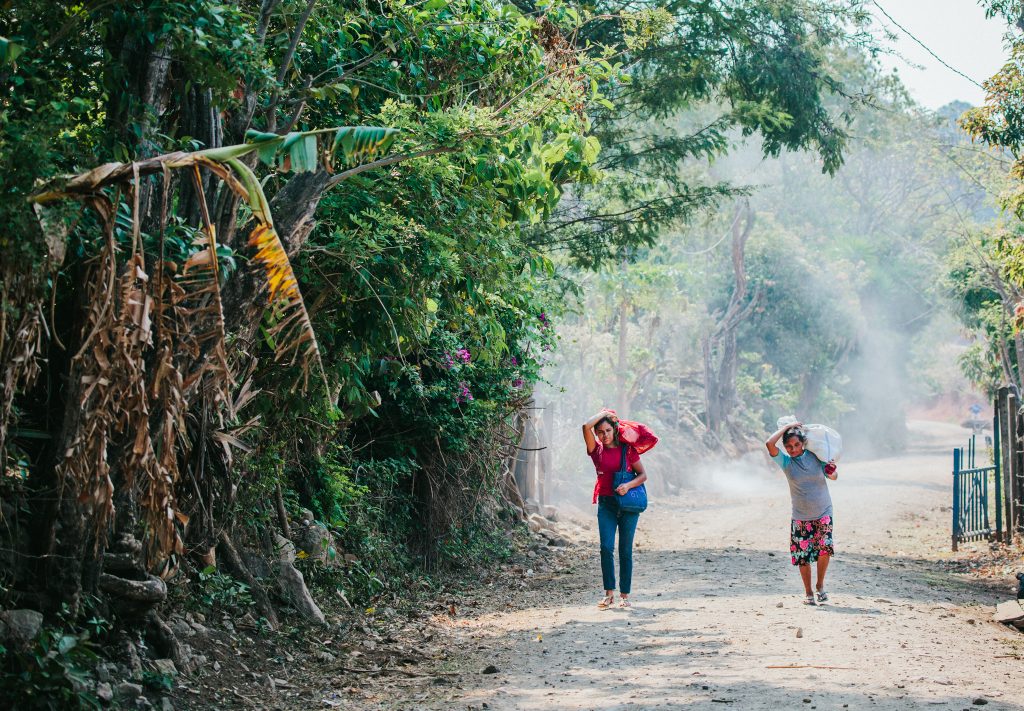 At Fabretto, we understand that contributing to the health and development of a child is essential for the future of the individual, the classroom, and the community. Nicaragua battles extremely high rates of undernourishment, which is why our programs pair school lunches with our education programs. 
With support from parents, volunteers and partners like Feed My Starving Children (FMSC), Fabretto creates lasting positive change in overall food security in underserved communities. This is done by training parents and students in nutrition and sustainable agriculture, such as school gardens and agriculture techniques. This is the case of mother and hero, Máxima.
Máxima volunteers to cook meals at her son's primary school in the community of Apante. When we met her, she had walked one and a half hours to get to the Fabretto Center in Cusmapa for a parent workshop on how to cook lentils in a way her son and his classmates would enjoy. Máxima will take what she learned at the workshop back to her community, where she will help teach other mothers who were unable to attend.
Every week, a Fabretto truck distributes food to rural schools. However, due to poor road conditions, the vehicle is unable to reach every community. In some communities, like Apante, Máxima and other parents offer to walk to the Fabretto Center to take the food back to the schools.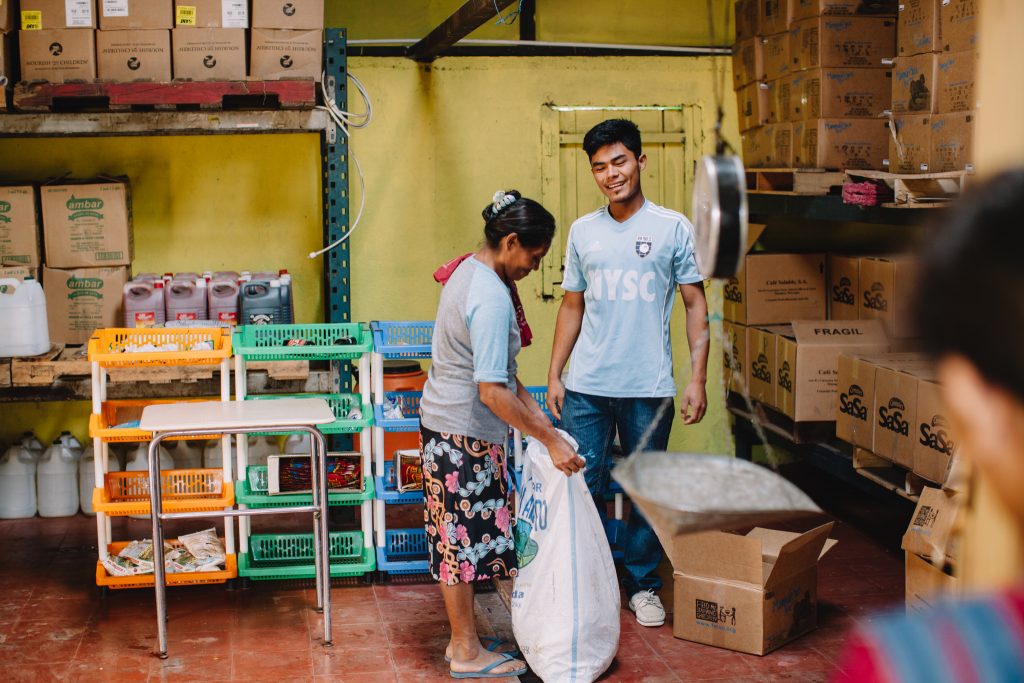 It takes close to 2 hours to walk back to Apante with the heavy load. A group of mothers take turns walking to and from Cusmapa every Wednesday to carry the food supplies back to the school. These mothers will practice what they've learned in the workshops, making sure the meals are nutritiously complete.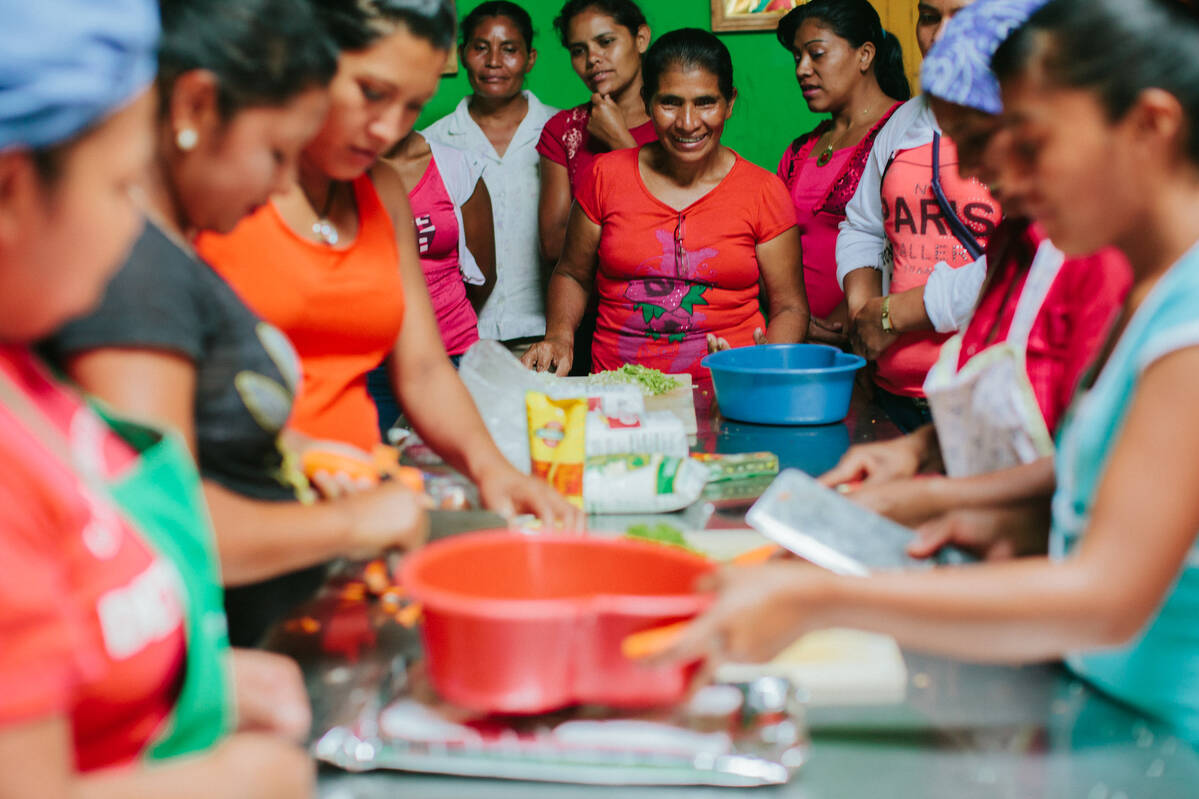 Máxima is an excellent example of how dedicated parents are Fabretto's greatest allies. Parents of Fabretto students offer invaluable support to families in more than 300 communities across rural Nicaragua.
The impact of School Meals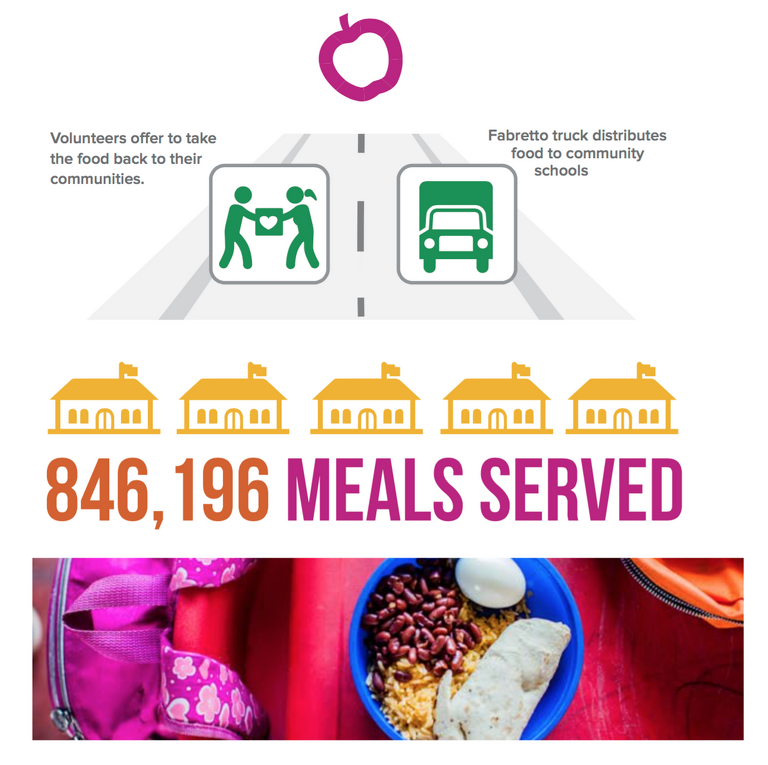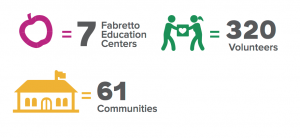 Support Fabretto's Food Security and Nutrition Program by making a contribution today. You have the power to change lives in rural Nicaragua. Join us!