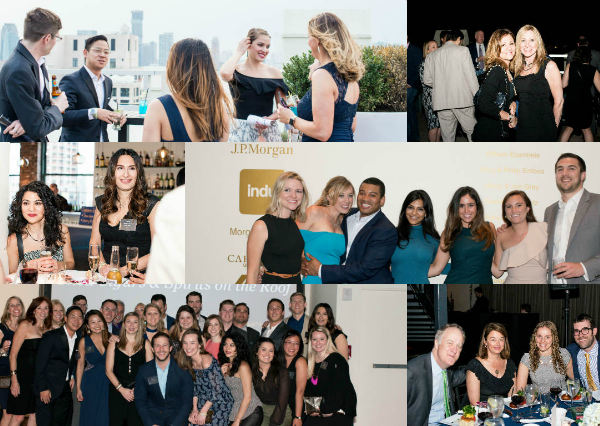 Tribeca Rooftop
NYC
The Fabretto Children's Foundation annual NYC gala was hosted at Tribeca Rooftop the evening of May 3. The event honored award-winning digital marketing agency, Elite SEM, for its team's dedication to the children of Nicaragua.
The event theme, Night Full of Stars, refers to the way that partners like Elite SEM, and individual donors alike, represent a light in the dark reality of many Nicaraguan communities. The evening celebrated Fabretto's generous benefactors for shining a light of hope for children in Nicaragua by helping provide access to quality education.
The benefit included live music by the Darwin Noguera Trio, signature cocktails, sit-down dinner, and an energy-filled auction. Funds raised from the event will support Fabretto's mission to empower underserved children and their families in Nicaragua to reach their full potential, improve their livelihoods, and take advantage of economic opportunity through education.
"New York City's outstanding generosity continues to inspire us, year after year, and we thank you for being the light that keeps us moving forward," said Kevin Marinacci, Fabretto's CEO.
Fabretto would like to give special thanks to:
Event Sponsors
Capital Sea LLC
Cemex
William Eisenbeis
Mary & Philip Erdoes
Indus Capital Partners LLC
JPMorgan Chase & Co.
Sara & Ed Keller
Madlen Dorosh & Harry Lengsfield
George & Madeline Long
Morgan Stanley
The Mullen Family
Barbara Phelan & Carl Marinacci
Matt & Lisa Sippel
Laurence & Alex Tosi
Co-Chairs
Drew & Mimi Shea
Host Committee
Elizabeth Amorosi
John Amorosi
Claudia & Alejandro Baez-Sacasa
Stefanie & Spencer Boggess
Samantha Chadwick
Jean Colrick
Sean Colrick
William Eisenbeis
Mary & Philip Erdoes
Sheldon Kasowitz
Ed & Sara Keller
Madlen Dorosh & Harry Lengsfield
Madeline & George Long
Tom Monahan & Karen McKenna
Jeff Mullen
Julio & Amy McKenna Omana
Chris Onorato
Maureen Previti
Lisa & Jeffrey Volling
James Siewert & Alysa Wakin
A complete schedule of Fabretto events can be found online at www.fabretto.org/events.
For more information, please contact:
United States
Christine Strasser, Director of Development
[email protected]
Spain
Alicia López Tejero
[email protected]