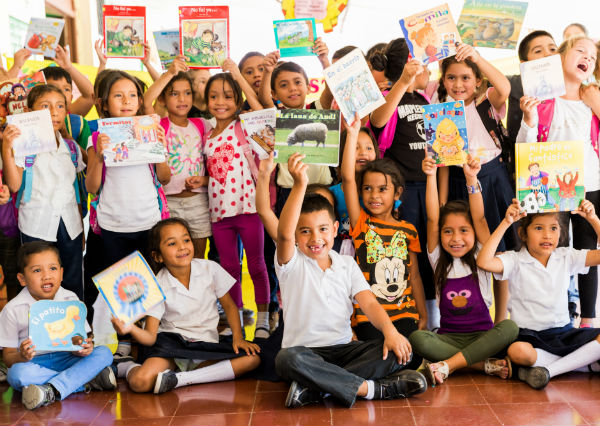 On World Book Day, we thank LitWorld, an organization that has been an amazing partner in Fabretto's efforts to bring literacy to the most remote communities of Nicaragua. Thanks to the LitWorld project, Fabretto Education Centers now host small reading clubs called Litclubs. These clubs create a space where children ages 10-14 can read for pleasure, practice creative expression, and build community. In addition, Litclub members become leaders in their community, often organizing activities such as reading aloud to younger children in neighboring schools.
Did you know that 750 million adults around the world — two thirds of them women — lack basic reading and writing skills? (UNESCO, 2016) 
Fabretto's education programs ensure children in impoverished communities of Nicaragua have access to these basic skills by promoting reading for pleasure. Earlier this year, in celebration of World Read Aloud Day, Fabretto Education Centers across Nicaragua organized activities for members of LitClubs and their communities. Ranging from dressing up in costumes and reading aloud to younger children to reading contests, these activities were a fun and creative way to promote reading for children of all ages.
Why reading aloud? According to the Melbourne Institute of Applied Economic and Social Research, reading aloud to children every day puts them almost a year ahead of children who do not receive daily read-alouds.
Celebrate World Book Day by giving underserved children in Nicaragua a chance to thrive with access to much-needed books and quality education. Donate today.