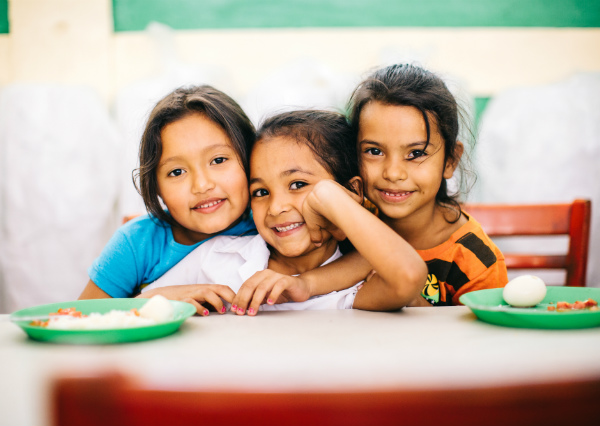 Have you ever felt like doing something meaningful on your birthday? Asking your friends and family to donate towards your favorite charity is a great way to not lose sight of how fortunate we are.
Here are 6 steps to donate your birthday to change lives in Nicaragua through Fabretto's quality education programs.
Access the Fundraisers platform from your Facebook account.
On a phone
Press the icon with the three lines on the bottom right of your screen (iOS) or the top right (Android).
Select the Fundraisers menu. If you do not see it, select See More to view more options.
On a desktop computer
Click on Fundraiser under the Create menu on the bottom left of your screen.
2. Select Get Started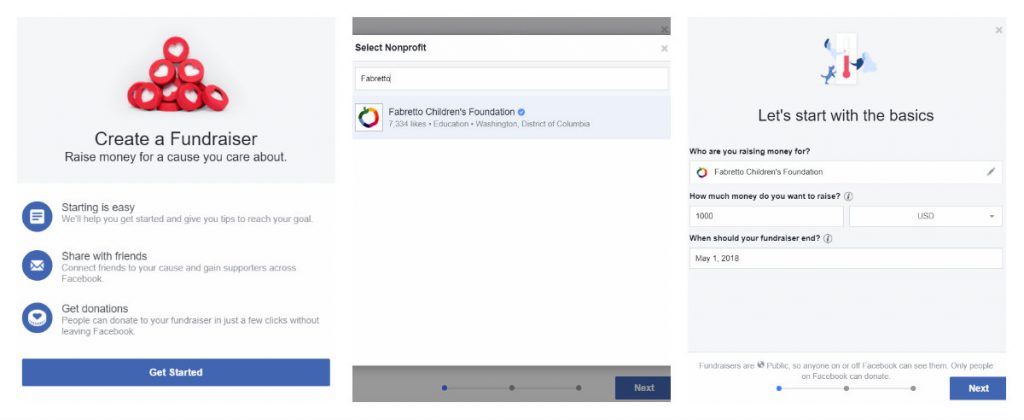 3. Type Fabretto Children's Foundation into the Nonprofit search box
4. Choose a fundraising goal and end date.
5. Choose a name for your fundraiser and explain why you're fundraising for Fabretto.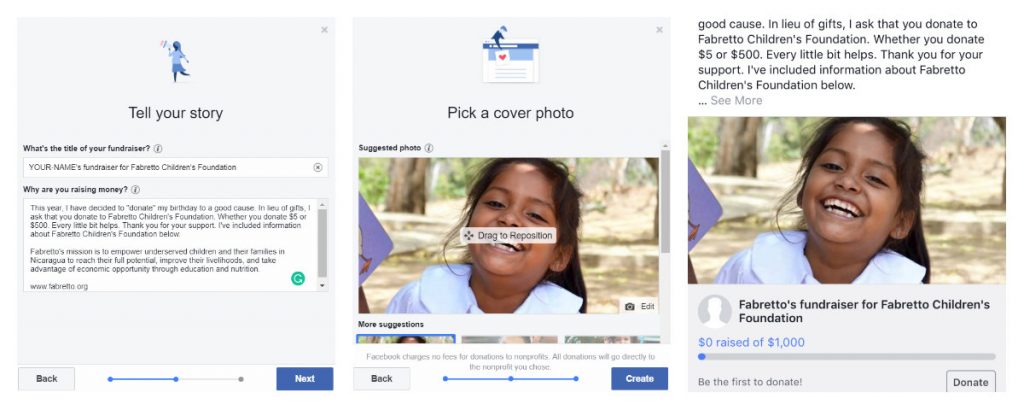 6. Pick a cover photo and click or press Create.
Your birthday fundraiser is all set! You can now invite your friends to donate in lieu of presents.
FAQ
Do Facebook fundraisers work everywhere?
Please note that Facebook fundraisers are only available in a select list of countries (US, Canada, UK, and most of Europe included). If you do not see the Fundraiser option, the donation feature may not be available in your country. Check out the full list of countries here.
Why Facebook?
Not only will you have access to a wide audience with which you can share your fundraiser, but 100% of your donation goes to Fabretto; no service or transaction fees.
I don't have a Facebook account, can I still donate my birthday?
Not a problem! You can set up your fundraiser on an alternate platform here.
Still have questions? Contact us at [email protected].