3-15-18 | Partnerships
Telefónica and "La Caixa" Foundation in alliance with Fabretto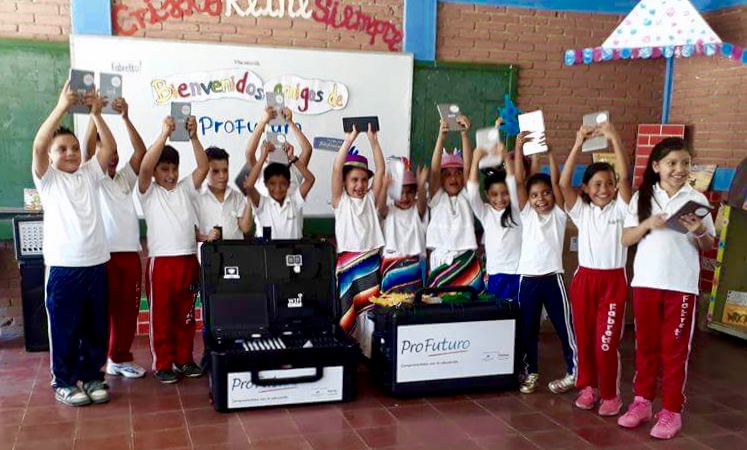 Thanks to a recent partnership with Telefónica Foundation and "La Caixa" Foundation, digital education is now a reality in Nicaragua. Through Telefónica's ProFuturo project, over 9,000 students and 362 teachers from Fabretto and Pastoral Educativa, will benefit from digital tools and ICT training.
"Allies like Fabretto Children's Foundation are key in the implementation of ProFuturo. The schools have opened their doors in taking digital education to students and teachers", said Juan Manuel Arguello, Country Director of Telefónica and Movistar brand in Nicaragua.
ProFuturo is a global initiative implemented in vulnerable environments. Inspired on the idea of creating 'Digital Classrooms', ProFuturo provides the teacher with a suitcase containing tablets for each student, a mini projector, a load concentrator, and a laptop powered with educational content. The project can be implemented with or without connectivity and the teacher can customize content to meet the center's education curriculum.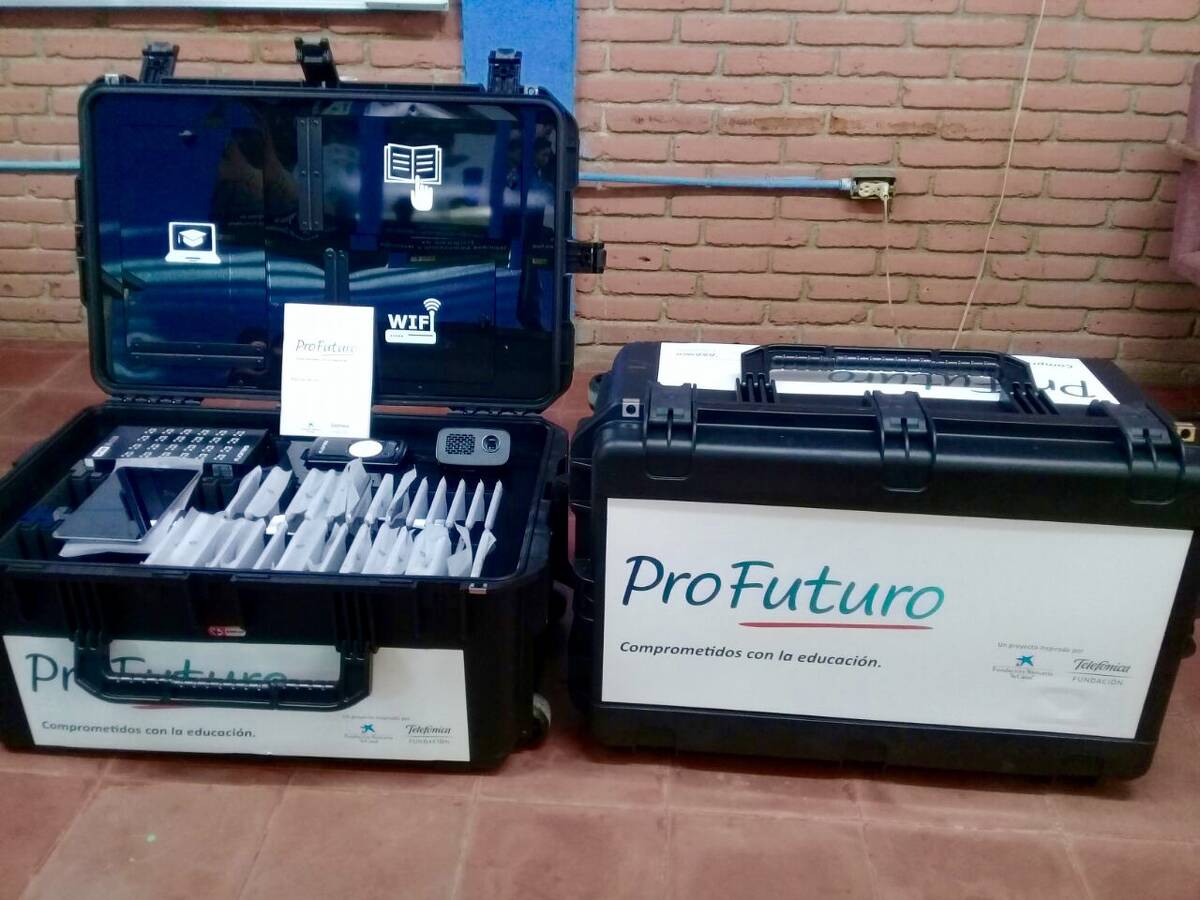 Telefónica's ProFuturo project seeks to empower teachers in the acquisition of new competences, adapting new technologies to the teaching and learning process. The project not only provides technological equipment, but also ICT training for teachers, educational platforms (Scholartic and Weclass) loaded with free didactic content, as well as personalized teacher follow-up from Telefónica team.
In Nicaragua, ProFuturo will reach 29 schools managed by both entities (Fabretto and Pastoral Educativa), located in Managua, Tipitapa, León, Estelí, Somoto and Ocotal, delivering Digital Classrom suitcases in each center, totaling 2,486 tablets and 62 laptops.

"Technology plays an important role in the educational field; it develops creativity, critical thinking skills, and increases school retention. For that reason, we appreciate the support from Telefónica, because through the ProFuturo project we will be able to make a significant contribution to the integral development of children in Nicaragua," commented Kevin Marinacci, CEo of Fabretto Children's Foundation.

Finally, Vicky Riaño, Assistant Director of Telefónica Foundation for Central America, described the program's impact on education in the region as "an opportunity never before seen for children, which combines technological equipment with the empowerment of teachers in digital skills."
Computers revolutionized the world many years ago, however, access to technology in developing countries like Nicaragua is still very limited today. For this reason, Fabretto applauds Telefónica's great contributions to education in Nicaragua. A child with access to ICT education has a better chance of breaking the cycle of poverty and becoming an agent of change in her community. For that reason, our mission is to ensure that the children of Nicaragua reach their full potential and improve their future opportunities through quality education – with support from partners like Telefónica, we are a step closer to achieving our goal.