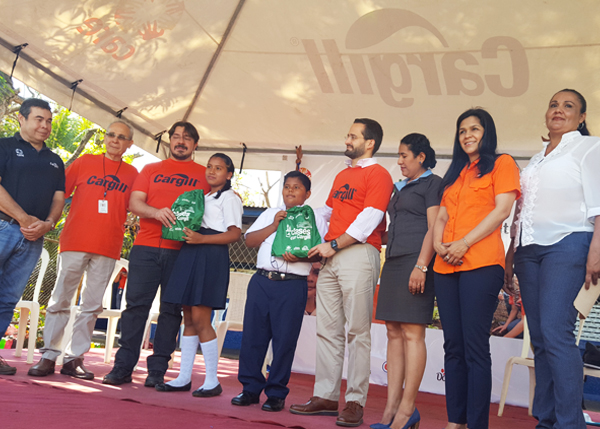 For the fourth consecutive year, Cargill will benefit 26 schools, located in Ticuantepe, Masaya, Tipitapa, Nindirí, Chinandega, and Chichigalpa, with the delivery of more than six thousand school packages for preschool and primary students, as well as educational materials for 250 teachers, a total investment of over $20,000.
The school packages were delivered at the Salomon de la Selva school in the municipality of Nindirí. This initiative is part of the Nourishing the Future project and the "Back to School with Cargill" campaign, sponsored by Cargill Nicaragua in association with CARE International and executed by Fabretto.
The initiative seeks to have a positive impact on the schools and communities surrounding Cargill facilities, contributing to the improvement of the educational process of students in these education centers. These actions also go hand in hand with Cargill's objective of being a leader in nourishing the world in a safe, responsible, and sustainable manner.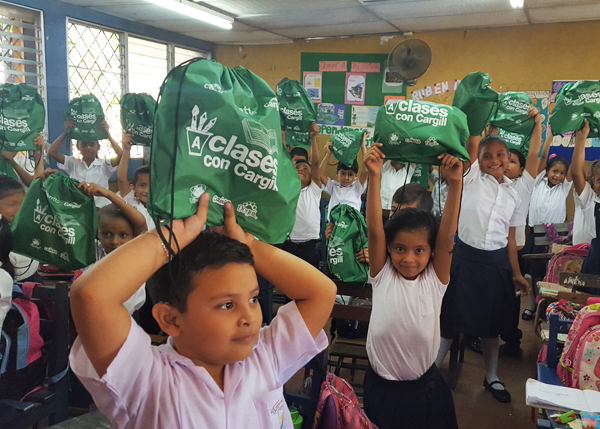 The delivery of school packages and educational materials will be led by 500 Cargill volunteers, with the support of Ministry of Education (MINED) authorities, administrators, and teachers of the 26 beneficiary centers.
Gilberto Guzmán, General Manager of Cargill Nicaragua, explained that the company, in addition to the "Back to School with Cargill" campaign, supports these schools by investing in training teachers in guides and methodologies for the formation of food and nutritional habits of students as well as the establishment of school gardens, contributes with improvements to infrastructure linked to nutrition (e.g. school kitchens and lunch halls), and donates food products from its Tip Top and Cainsa brands.
One of the main achievements of Nourishing the Future is that school retention has remained above 93% in the 26 schools where this project is executed.
"Cargill has a deep commitment to nourish and develop the communities to which it belongs, and education is one of the fundamental pillars because it represents the engine of development that drives its inhabitants and collaborators," said the General Manager of Cargill Nicaragua.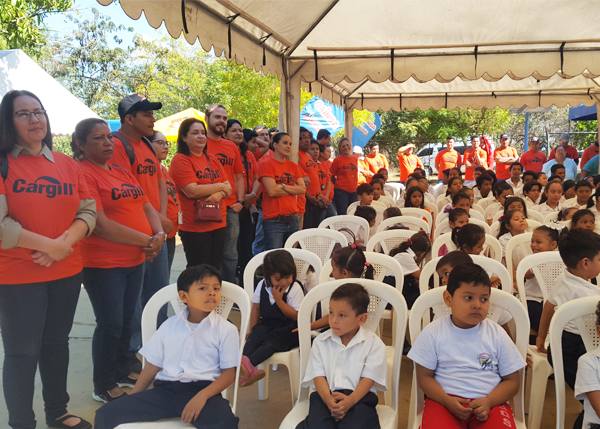 Gilberto Guzmán, General Manager of Cargill Nicaragua, representatives of the Ministry of Education, community leaders, and Cargill volunteers participated in the "Back to School with Cargill" opening ceremony.