3-8-18 | Success Story
5 Women Pressing for Progress in Nicaragua
Nicaragua, like other Latin American countries, continues to be a predominantly male-dominated country, where women often maintain a low profile, with little participation in the economic and social sphere, and are many times limited to the care of the home and of their children. Fabretto recognizes the urgency of fighting for women's rights through education. To reach a "50-50 World," Fabretto promotes equal participation in all of our programs; over 50% of our beneficiaries are women and girls.
On International Women's Day, we celebrate the lives of 5 inspiring women who are pressing for progress in their communities.
1. Maria Teresa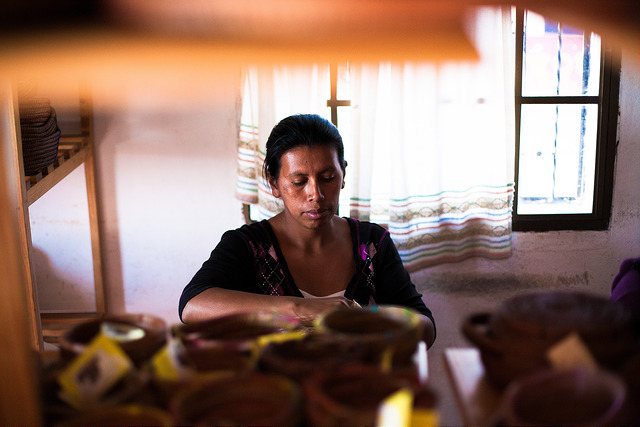 Like many women in Nicaragua, Maria Teresa interrupted her secondary school studies to dedicate herself to raising a family. However, against all odds, she now works with a group of 54 indigenous women in an all-women cooperative in San Jose de Cusmapa, a town where "many women of the cooperative had to ask their husbands for permission to work," Maria Teresa tells us.
In 2006, when the cooperative was registered as a legal entity, Maria Teresa made the decision to resume her studies, becoming an example and inspiration for the rest of her colleagues. Not only did she finish secondary school, but she also trained as an accountant, allowing her the chance to become the cooperative's manager. She continues to work closely with Fabretto to market the cooperative's products in the United States.
Today, Maria Teresa can provide a better life for her two daughters. "I have already achieved more than I ever dreamed … from being a housewife to becoming an entrepreneur," she says teary-eyed. The vision, leadership, and determination of this fearless community leader has also made possible the dream of other indigenous women, who, following her example, made the decision to work towards reaching their full potential, improve their future opportunities, and contribute to the development of their community .
2. Sofía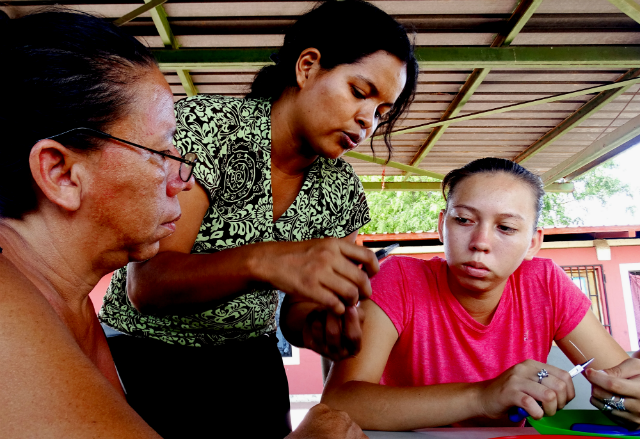 Sofia was once a student at the Fabretto Education Center in Managua, participating in jewelry-making workshops. In less than a year, she became the teacher's assistant and then a member of the jewelry cooperative, in charge of marketing the jewelry. Now 28 years old, Sofia is married and is the mother of a 2-year-old boy. While she teaches jewelry-making to children and youth, her husband takes care of the baby. He supports her in her decisions and professional growth.
"Being part of Fabretto has changed my way of feeling and thinking," she says proudly. Sofia not only teaches children and youth, she also teaches jewelry-making for mothers in the surrounding schools. "Before, people around here believed that jewelry was only a woman's activity, but I have since learned that it is not. I have worked with many talented men who are meticulous in their work. I hope my son learns from me," she says, smiling.
Life in the garbage dump, picking up aluminum, is now behind her; she now envisions herself as a young entrepreneur and dreams of continuing to work towards her university degree.
3. Petrona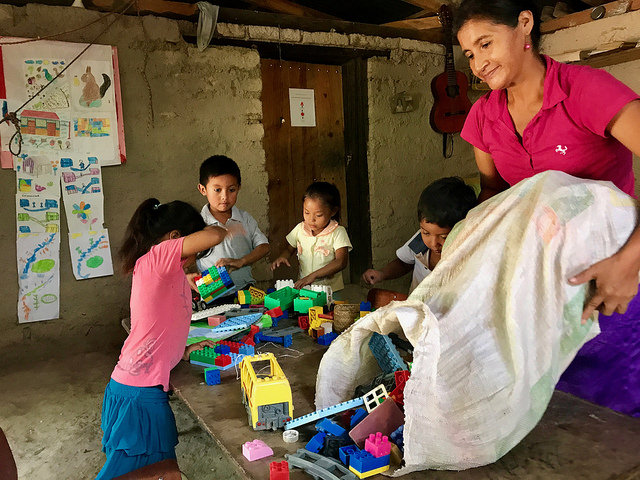 A mother of 8 children herself, many years ago, Petrona identified the need for a preschool in her community. Rather than wait for a teacher to arrive, she took it upon herself to be that teacher, improvising a classroom in a house built out of adobe, stone, and wood. Her inspiring vocation has motivated her to teach for 16 years informally, without expecting anything in return. "Only when you truly love children and your community, can you understand my reasons for teaching for so many years in this place," she confesses.
Despite having finished high school and later obtaining a technical degree in education, for Petrona, getting here has not been easy. She still remembers when she had to put her high school studies on hold to help her family work the fields. She also got married and started having children at an early age. However, Petrona always dreamed of becoming a teacher and, upon learning that they had opened a secondary school in San José de Cusmapa, she quickly registered to resume her studies. To attend school, she had to get up at two in the morning every day and walk for more than three hours up a mountain.
At Fabretto, we are convinced that great things are possible thanks to the determination of heroes without a cape, just like Petrona. Today, thanks to Petrona's vocation, the children of El Espinito have access to education and a better future.
4. Hertsoni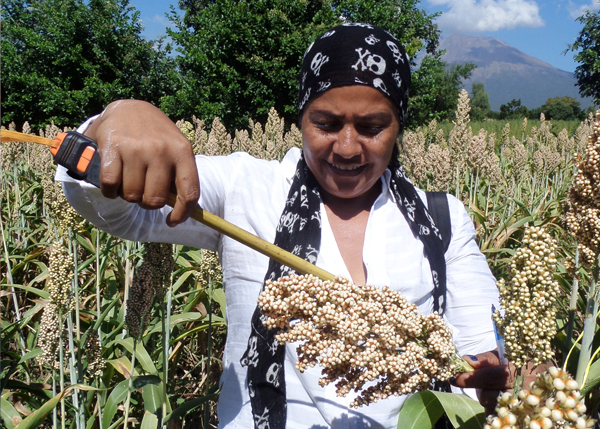 A woman with a beaming, self-confident smile, with the power to silence an entire room as she expresses her opinions: this is Hertsoni Dávila, community leader of San Benito, Chinandega. Hertsoni is the secretary of the San Benito No. 1 Cooperative, but she is behind all the decision-making. Her co-producers say that "in reality, she's the boss."
As part of the "Nourishing the Future" project (sponsored by Cargill and CARE and executed by Fabretto), Hertsoni has participated in numerous workshops. Hertsoni has shared this knowledge with other producers in her community, with the hope that others, too, can improve yield. "I have learned, but I want others to learn too, to know, to experiment as I did, and to continue to do so," says Hertsoni. Taking university courses was not easy for her at first because she was only used to cultivating and harvesting "without so many numbers and having to study."
Hertsoni's testimony is a true example of community development, a woman committed to sharing what she has learned with other producers without expecting anything in return.
5. Carolina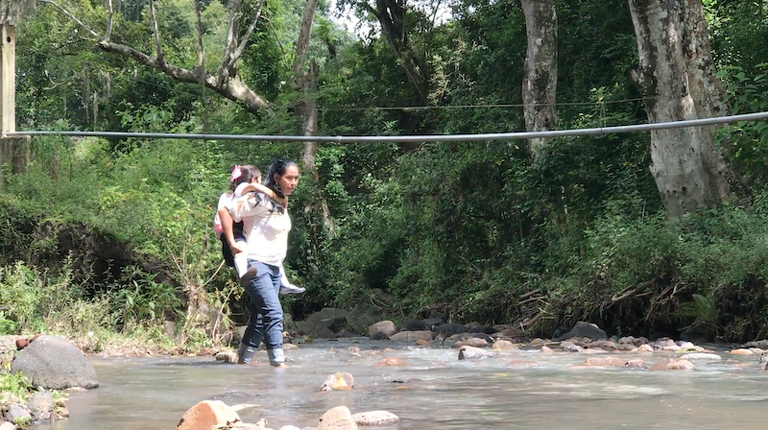 More than 250 kilometers from Managua, the capital of Nicaragua, is El Bálsamo, a community of approximately 80 inhabitants, mostly dedicated to agriculture. A single school welcomes all the children of this community, where pre-school education came as a gift thanks to the generosity of Fabretto supporters. Here, every day, Ms. Carolina gives her heart to her 20 pupils, who until less than 3 years ago, had no educational alternatives nearby.
"Due to the conditions in which I grew up, I never imagined learning everything I know today," confesses the rural teacher. Through Fabretto, Carolina has received training on the Montessori methodology to promote the integral development of the student. "When I arrived, the children were very shy and did not participate in class, but with these new methodologies that Fabretto teaches us, there has been a big change".
Despite all the training that Fabretto can offer, there is one thing that cannot be taught: a person's vocation. Carolina's commitment to the education of the children of  El Bálsamo goes beyond teaching in the classroom. Every day, the exemplary teacher literally helps her students cross rivers and climb mountains in order to ensure that they do not miss a single day of class. This remarkable woman's goal is to be a true guide in her students' journey towards a better future.
These 5 brave women represent the beginning of a collective change in the pursuit of gender equity. Thanks to each of them, future generations in Nicaragua have something to aspire to, with the conviction that dreams can come true.