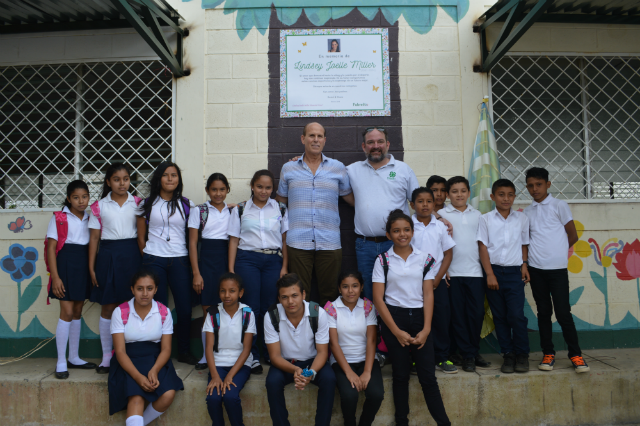 A beautiful morning to start the first Friends of Fabretto (FOF) trip of the year in Nicaragua. After a brief presentation and a Nicaraguan "gallo pinto" (rice and beans) breakfast, the group of twelve FOF-goers traveled to Fabretto's Education Center in San Isidro de Bolas, Managua. The group was welcomed with open arms by the two hundred children who attend education programs at the Center.
On this FOF trip, we are honored to have David Miller from Georgetown, Washington D.C. David Miller and his late wife, Diane, have supported Fabretto for the past twelve years after losing their daughter, Lindsey, in a car accident. They decided to start a fund in Lindsey's memory to help Children around the world, the Lindsey Joelle Miller Memorial Fund. By taking this tragic story and finding the motivation to help others through their love for Lindsey, the Miller's have become an inspiration to us all. When witnessing the students and families that Fabretto serves, they knew their dollar could go a long way.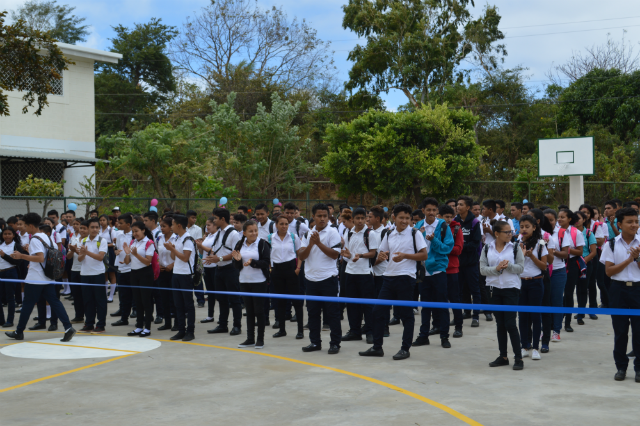 Before Lindsey left us, she led an exciting childhood. As an avid athlete, she played soccer, basketball, and many other sports. She impressed all of her family when becoming the MVP of her High School volleyball team. Last year, at the. Night for Niños fundraiser in Washington D.C., The Miller Family was honored with the Fabretto "Corazón de Oro" (Heart of Gold) Award and a sports complex was dedicated in Lindsey's name at our Education Center in San Isidro de Bolas, Managua, Nicaragua. We celebrated that dedication with an inauguration ceremony at the Center this Monday. Through the amazing contribution, children in Nicaragua will be able to enjoy sports as much as Lindsey enjoyed them in the U.S.
David Miller delivered a beautiful message to the Fabretto student beneficiaries while standing on the newly renovated basketball blacktop dedicated in his daughter's memory —"I'm very proud to be a part of this organization and I'm very proud to support YOU – the students who are going to become future leaders of this country. YOU are my heroes." – David Miller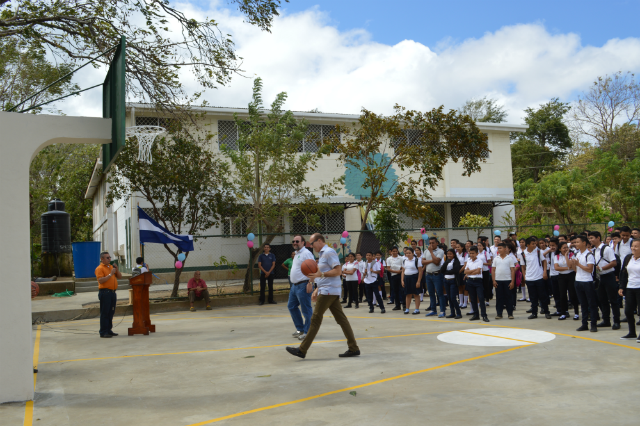 At Fabretto, we are grateful for friends and partners around the world who play a vital role in bringing about positive change in the communities we serve. Join us. Become a Fabretto changemaker to help us transform lives in Nicaragua by making a contribution today.