2-20-18 | Volunteers
Fabretto Welcomes First Volunteer Group of 2018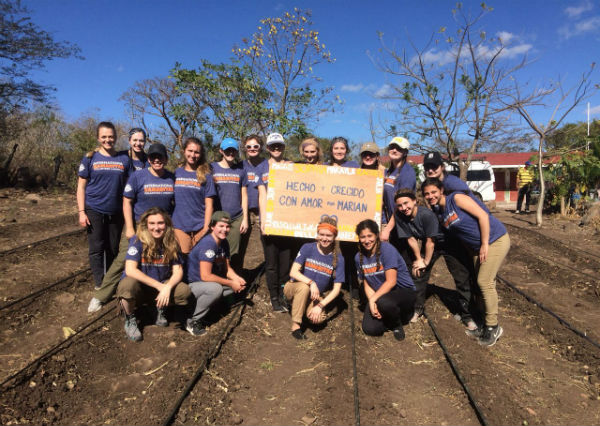 Every year, Fabretto hosts volunteer groups in Nicaragua for those who wish witness the reality of life in a developing country and support Fabretto's work with a short term project.  These groups typically work on infrastructure or school garden projects in Fabretto's Education Centers and the surrounding schools. The purpose of these trips is to create a unique experience that results in a shift in perspective and a profound appreciation and gratitude for what each participant already has.
This year, we kicked off the 2018 volunteer season with a group from Marian High School in Bloomfield Hills, Michigan. The group consisted of fifteen 11th and 12th-grade girls and 3 teachers who visited Nicaragua thanks to a partnership with International Samaritan. They spent a week in the rural community of La Cruz, Esteli, Nicaragua, where they helped get the garden in Fabretto's Education Center ready for a productive fruit season by planting fruit trees and watermelons. They also got started on a project to build an outdoor seating area where the children will be able to spend their break time or have class outdoors. Marian has had a lot of experience with service immersion trips over the years, but this is the school's first time working in Esteli.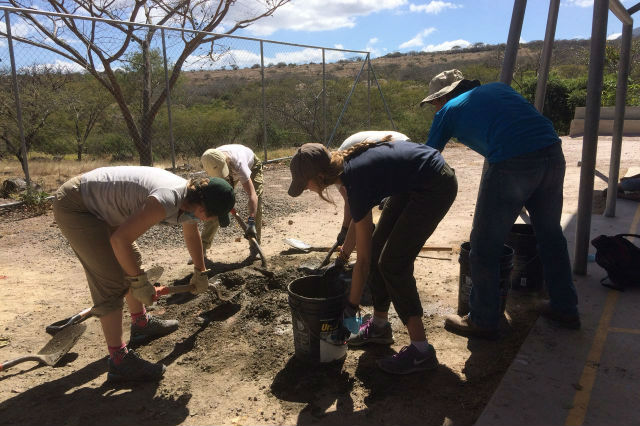 Marian High School teacher, Nina Laderosa, understands the importance of service immersion trips like this one, "We are super excited to be here! This should be a graduation requirement for school." 
These service projects not only make a lasting impact on the children and communities served, they truly become a life-changing experience for the volunteers themselves. "Although it was hard work, it was very motivating knowing that these improvements will be greatly appreciated by the children and the staff of the school. I know that my friends and I are truly making a difference in this community and that this experience will forever have a place in our hearts," says Marian student, Sophia.
Thank you, Marian High School! We hope to see you again next year.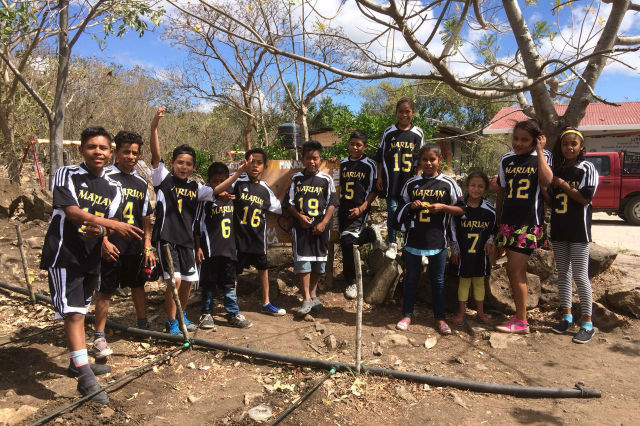 More on Service Trips:
Service Group Program Overview brochure (PDF, 1,946KB)
Pre-Trip Packet (PDF, 2.725MB)
Corporate Partners Brochure (PDF, 135KB)
If you would like to organize a service trip with Fabretto, please contact us.