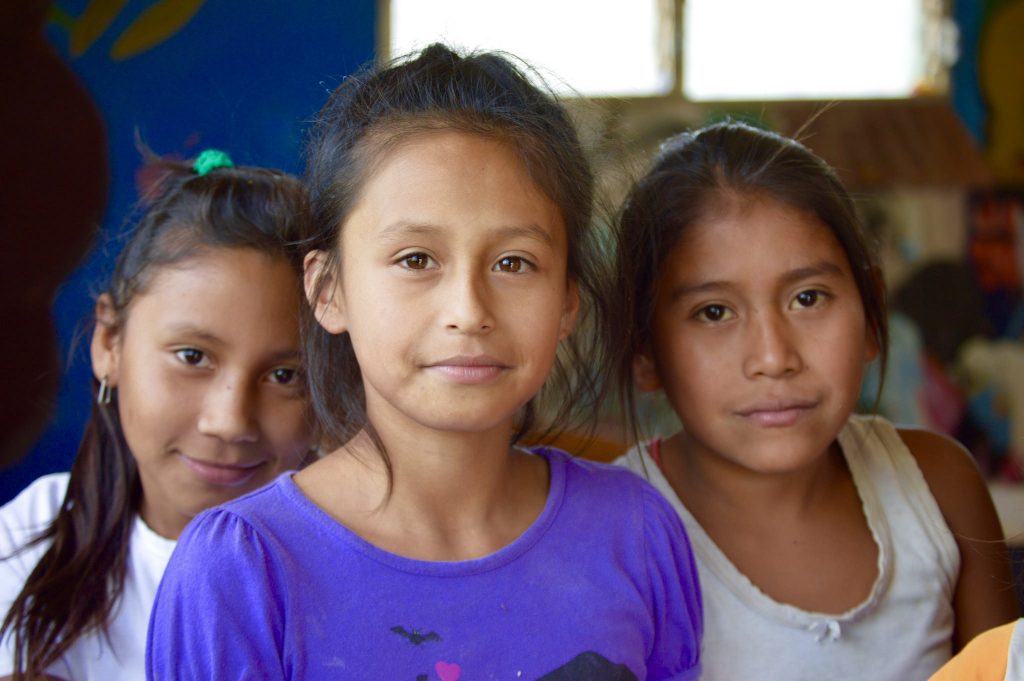 On February 7 and 8, Fabretto held an annual meeting with the directors of the Educational Centers in order to strengthen teamwork and reaffirm the mission and values of the organization. The meeting took place in Managua, with the participation of Doña Miriam Lazo, President of the Board of Directors of Asociación Familia Padre Fabretto, Fabretto's legal entity in Nicaragua. During her speech, Doña Miriam stressed the importance of keeping alive the spirit and legacy of our founder, Father Rafael María Fabretto, whom she knew personally and with whom she worked closely.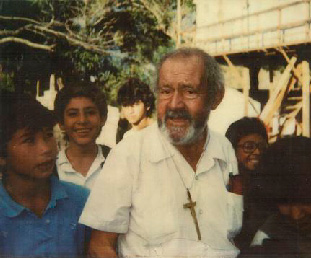 "Let us follow in the footsteps of our beloved Father Fabretto by being transparent in all our work and, above all, protecting the children we serve," said Doña Miriam Lazo. In 1948, Father Fabretto, a Salesian missionary and priest, left his home in Vicenza, Italy and embarked for Nicaragua. Father Fabretto was deeply moved by the situation in which the children lived, which led him to found several Educational Centers (better known as "Oratorios") in the most remote communities of Nicaragua. This was the beginning of the Father Fabretto Family. During all the years that Father Fabretto was in Nicaragua, he welcomed hundreds of children who lived under precarious conditions and gave them hope for a better future. Many of these children were war orphans, abandoned, and even abused. Today, Fabretto continues its legacy, offering educational programs to vulnerable children and continuously safeguarding their welfare in order to secure a prosperous future for them.
Recently, a non-profit organization, recognized worldwide for collaborating with social minorities and the most vulnerable groups (women and youth) in the Caribbean, faced serious accusations against human rights, an incident that has shocked society at large. Referring to this situation, Doña Miriam applauded Fabretto's continuous commitment to safeguarding the integrity of the organization, protecting each child in our programs during the last 27 years, following the passing of Father Fabretto. "We should never let our guard down; we must remain vigilant without measure," commented Doña Miriam. Following this same objective, during the meeting, both the Human Resources team, as well as the Marketing and Communications team, highlighted the importance of ensuring that the Fabretto Child Protection Policy is made known to all and that each person, be it staff member, parent, student, volunteer, or visitor, is in compliance with said policy.
According to data published by the United Nations Children's Fund (UNICEF), in Latin America, 70 million children are living in poverty, and 2 out of 3 of these children are victims of violence. In the framework of compliance with the 17 Sustainable Development Goals, particularly number 11 (Peace, Justice, and Solid Institutions), Fabretto reaffirms its continued commitment to contribute to the reduction of all forms of violence and insecurity. Through workshops for teachers, parents, and decision-makers, Fabretto promotes human rights by training in innovative methodologies for the prevention of violence, health and nutrition, in order to contribute to the mitigation of child and adolescent vulnerability in communities at risk in Nicaragua.
Fabretto recognizes that children's happiness is closely linked to the integral education of communities. "Working hand in hand with the entire community, we can strengthen environments where children are protected and where decision-makers actively participate in the exchange of information to expand the impact of human rights," Kevin Marinacci, Executive Director of Fabretto.
Join Fabretto's ongoing effort to protect children by creating awareness and sharing this article with your family and friends. If you would like to learn more about Fabretto's Child Protection Policy, click here.
Together, we can safeguard the welfare of our children!